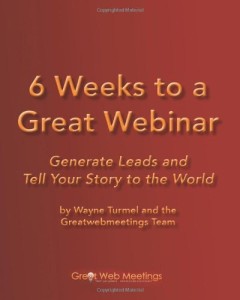 Marketing webinars are now a standard part of every company's arsenal. If you're a small business or consultancy, though, do you know the best practices and little tricks to make them painless and effective?
This book is the best available project plan to take the work of putting on a webinar and breaking into bite-sized chunks.  If you want to plan, market, design, deliver and grow your business using webinars. You can't afford to miss this book.
"This book is a must have, if you are preparing for your first and as a resource for future webinars. The checklists and useful tips will are practical and set you up for success. You will find yourself referring to this book over and over again!"
Stephanie, Amazon reviewer
This book is available in Paperback or Kindle from Amazon worldwide.