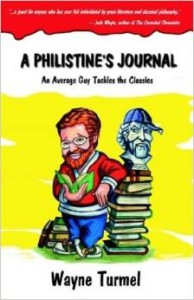 Have you ever wondered what happens when a 40 year old suburbnite decides to read the classics, all in one year? From Homer and Emerson to Lucretius and Browning, Wayne Turmel tackles them all in pursuit of the answers to some of life's most pressing questions.
Questions like: What is God, and If Rome is in Italy, why are all the Romans played by English actors?
In A Philistine's Journal, the results are funny , enlightening, and relevant to just about everyone. A great introduction to the Classics as well as an entertaining look at life, marriage and the modern suburban mind.
I'm a big fan of quotes. I'm also an incurable smart-aleck. This book is a compilation of the best quotes….and comebacks…. from the Cranky Middle Manager Show. If you always wanted to know how Napoleon would have handled the sniveling malcontents in HR, this quick, funny book will arm you for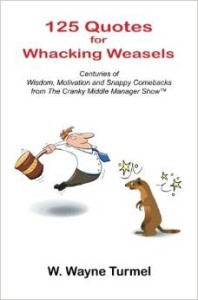 a full day of whacking the weasels at work.