Wayne Turmel is a sought-after speaker for conferences and events. He's passionate about helping people learn to communicate effectively. As the co-founder of The Remote Leadership Institute, he's spoken to thousands of people around the world. Here's a sample:
His audiences have a lot to say….
"As Professional Development Director for NAPO Chicago, I am tasked with tracking down awesome folks to speak to us about all things organizing, running a successful business, and industry partners. Not only did this month's speaker, Wayne Turmel of Great Web Meetings, have "great" information, he turned out to be "great" fun as well!  Thanks, Wayne!"
Leslie Gale, National Association of Professional Organizers
Wayne is an engaging, thought provoking, humorous and knowledgeable speaker.   Wayne is attentive to participants needs, and provided an excellent learning experience to the participants. I look forward to working with him in the future.
Marcie Van Note, Ms. Ed. MBA Coordinator, Mt Mercy University,President, Hawkeye ATD
Some of my favorite topics are:
Genghis Khan Never Used Webinars- how remote teams have always made it work
6 Weeks to a Great Webinar- tell your story your way to grow your business
Meet Like You Mean It- tips for great team collaboration and online meetings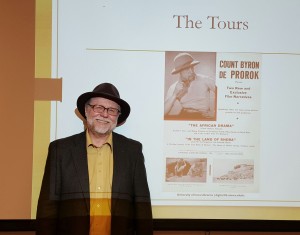 Find out about having Wayne speak to your conference, company or book club. Drop us a line.