My  newest novel is out in the world, and is an award winner.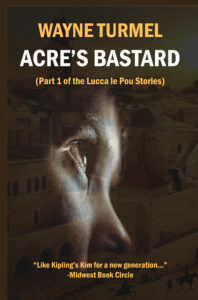 "Acre's Bastard" is set during the Second Crusade as the fall of Jerusalem approaches. It's the story of ten-year-old Lucca, a precocious half-Syrian, half-Frankish orphan whose playground is the streets and alleys of Acre-"the wickedest city in the world". A terrible betrayal by the villainous Brother Idoneus drives him from the Hospital orphanage, and he's forced to take shelter with a mysterious stranger who draws him into a web of espionage, murder and adventure even Lucca's active imagination couldn't conjure.
Playing what he thinks is a harmless game, Lucca witnesses the blackmailing and murder of a clerk by the mysterious spy El Sameen. The lad and the enigmatic Brother Marco uncover a plot to help Salah-adin drive the Crusaders from the Holy Land forever. Unable to return to the Hospitaller sanctuary he once called home, Lucca is forced from the city, kidnapped and witnesses the destruction of the Crusader army at the disastrous Battle of Hattin. Can one frightened boy rescue his friends and get back to safety behind the walls of Acre—and is he safe if he does?
This 80,000 word novel, like Kipling's "Kim", takes a child's view of a very adult world; a world where religious and political factions disregard the most innocent and war is ever-present. A world, in fact, very much like the one we live in today.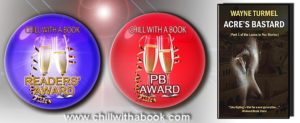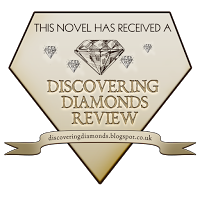 Here's some of the kind things people are already saying:
"

while the setting is historical the purpose of the book is not to describe the historical events or to educate but rather to entertain. And that it does―with an engaging cast of characters and irreverent humor." Helena P Schrader, RealCrusadesHistory.com
"If historical fiction is a window to our past then Turmel shatters that window, grabs the reader by the collar and pulls them into another place in time with this novel. "   T

roy B. Kechely, author of Stranger's Dance and Lost Horse Park
"A top-notch historical adventure filled with memorable characters" Jill Hand, author, The Blue Horse
available at