Life on the prairie during the Westward Migration in the US was never easy, and I literally cannot imagine what it must have been like for a woman. Fortunately, there is an abundance of good women writers telling tales. That leads us to Ruth Hull Chatlien, and her story Blood Moon: a Captive's Tale.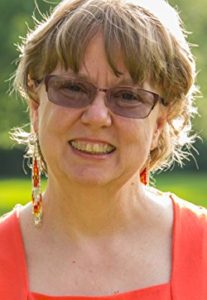 Tell us the Ruth Chatlien story….
I have been reading and writing my whole life. In fact, my husband and I met in a writers' critique group thirty years ago, and we've been criticizing each other's work (constructively and kindly) ever since. My other interests include gardening, knitting, and art. Recently, I've also started studying Swedish as a way to explore my heritage. Both of my grandparents were born in Sweden. Who knows? Maybe someday I'll write a historical novel set there.
Well, you can write off your trips to Sweden as research, so that's a plan. In a nutshell, what's this story about?
Blood Moon: A Captive's Tale takes place during the little-known Dakota War of 1862, when some of the Dakota people of southern Minnesota attacked white settlers because of anger over poor treatment and the lateness of the annual payment they were supposed to receive for ceding their land to the U.S. government. It's one of the deadliest Indians wars in our history, but it's not taught in schools because it took place at the same time as the Civil War.
My main character is a real woman named Sarah Wakefield, whose husband John was one of two government-appointed physicians on the reservation. When hostilities broke out, John tried to send Sarah and their two pre-school children to the nearest fort for safety, but they were captured on the way and their driver was killed. Fortunately for the Wakefields, one of their two captors was a Dakota acquaintance named Chaska. He took Sarah and her children into his mother's tepee and vowed to protect her for the duration of the war and to return her to her husband.
What is it about this time period that is so fascinating to you?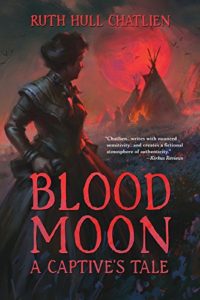 Sarah's character is what intrigued me. She's a bit of an enigma; there was a whiff of scandal about her even before the war, but she was very secretive about whatever it was in her past that made churches in Minnesota hesitate to accept her. Christian morality motivated her behavior, yet she was never a formal member of a church. I too identify as a person who values faith more than institutional rules, so I could relate to that aspect of her life.
The other thing that intrigued me is that she was quite interested in Dakota culture and had learned a bit of the language before the war. Her strategy for surviving was the exact opposite of the strategy used by most white captives. Sarah decided to try to fit in with her captors' way of life. And after the war, she testified on behalf of Chaska, her protector. As far as I know, she was the only white captor to testify on behalf of a Dakota warrior, and white society despised her because of it. I chose Sarah because I saw her as a bridge character who could help me show both sides of the conflict.
We all love all our kids equally, so it's not a fair question (although I'm asking it any way) but what is your favorite scene in the book?
My favorite scenes in the book involve the deepening relationships between Sarah and Chaska and between Sarah and Chaska's mother, whom she calls Ina (the Dakota word for mother). In one scene late in the novel, two Dakota women rush up to tell Sarah and Ina that the U.S. army is coming to attack their camp. Sarah dismisses the rumor, pointing out rightly that they would see dust clouds on the horizon if an army were marching that way. When the women accuse her of ignoring the danger because she wants to help the soldiers capture Indians, Ina comes to Sarah's defense, saying, "She has seen the truth. The people run about like rabbits beneath the hunting hawk. We act from fear, not wisdom."
To keep the peace, Sarah agrees to hide in the woods as the women want. It turns out that she was correct in assuming that no attack was on the way. As everyone heads back to camp, Ina whispers to Sarah, "Rabbits," and she laughs. I love that scene because it shows how the bonds of human affection can bridge cross-cultural differences.
Where can we learn more about you and your work?
Ruth's website: https://ruthhullchatlienbooks.com
Goodreads page: https://www.goodreads.com/author/show/3210752.Ruth_Hull_Chatlien
Amazon: https://www.amazon.com/dp/B071KWSNWL
 Barnes & Noble: http://bit.ly/2qB5GWK
Kobo: https://www.kobo.com/us/en/ebook/blood-moon-a-captive-s-tale