I was a fan of werewolves long before Johnny Lycan entered my brain, and have been reading a fair number of Lycanthropic novels lately just to see what's out there. One of my latest favorites is Wolf Blood: The Werewolf Apocalypse Begins. As you can imagine it's a very different tale than mine, although it plays with some similar themes: Lycanthrophy as a disease, making conscious choices about what to do with it. That's about where the similarities end. This is a flat out, badass thriller. I was happy to talk to Steve Morris about his series…
Steve, it's great to meet another werewolf junkie. Please introduce yourself.
Hi, my name is Steve Morris, and I did several different jobs before becoming a writer. After university I spent ten years working as a nuclear scientist. I then ran my own internet company for a while, before coming up with the crazy and misguided notion that a fresh start as an author would be a smart career move.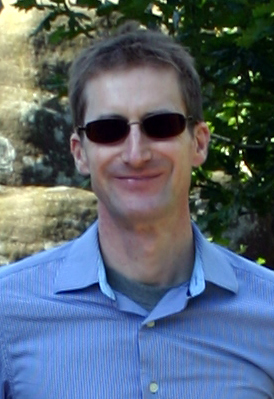 I really enjoyed Wolf Blood and look forward to the others. Tell us what it's about.
Short answer – werewolves taking over the world! A virus originating in the Carpathian Mountains of Romania is brought back to London by scientific researchers. Once established in the city, it begins to spread exponentially. Back in 2017, when I started writing the series, a pandemic felt like an unlikely apocalyptic event rather than something we would all soon experience first-hand.
Long answer – all kinds of things. I'm interested in good and evil, and how it can manifest in each and every one of us, and how the dividing line can sometimes be paper thin. I wanted to explore the theme of diversity, and whether opposing groups of people can find a way to live together, or whether conflict is inevitable. The predator-prey division between werewolves and humans can be viewed as a metaphor for our times.
That's what I love about werewolf stories, that we all have that inside of us and it's how we cope that matters. What are the roots of the story?
The title of my series is "Lycanthropic." The word came to me one day and I thought it would make a cool title for a book. I searched on Amazon, but no one had written a book with that title. So it dawned on me that I would have to write it myself.
I'd enjoyed a lot of zombie apocalypse stories, and so it seemed like an obvious move to write a story about a werewolf apocalypse. Most traditional werewolf stories involve lone werewolves in isolated settings, or else they are coming of age stories where the condition is often regarded as a curse to be overcome. I wondered what it would be like if lycanthropy wasn't necessarily a curse, and if the werewolves weren't hunted down and killed at the end of the book. I also wanted to explore what it would be like to be a werewolf.
I know why werewolves fascinate me, and my readers are probably sick about hearing why. But what's their appeal for you?
I have always loved werewolves. I think that when I was a teenager, I would have liked to be one. The idea that you have this incredible power inside you that can be unleashed, even if you have little or no control over it, can be very seductive. I remember reading about them when I played Dungeons & Dragons, and realising that they didn't have to be magical, but that lycanthropy might be an actual disease. That made them seem far more real, more plausible, and much more interesting to me.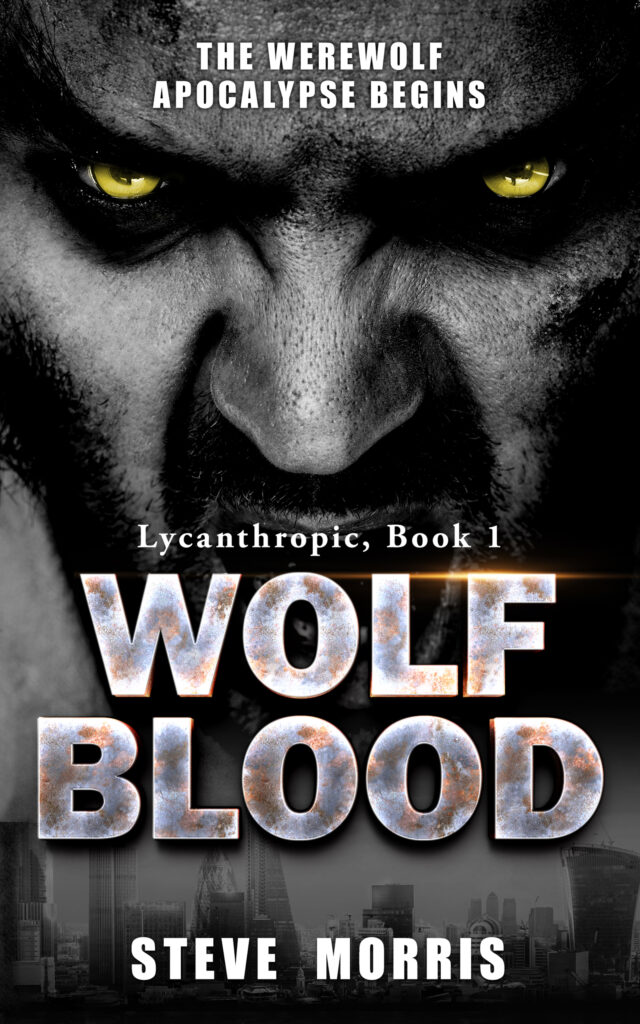 I'm also very interested in transformation and reinvention, and werewolves and other shapeshifters are the embodiment of these qualities.
Who are you reading people should know about?
I read quite widely. I've just finished "Dracul" by Dacre Stoker, which I really enjoyed, and now I'm reading "The Terror" by Dan Simmons, who also wrote the amazing "Hyperion" books. Other authors I have greatly enjoyed include Frank Herbert, George R R Martin, Patrick Ness and Joe Abercrombie.
How can people learn more about you and the Lycanthropic series?
The best place to go is my website at https://www.stevemorrisbooks.com – here you'll find links to Amazon.
I'm on Goodreads at https://www.goodreads.com/author/show/17204478.Steve_Morris
and my Facebook page is https://www.facebook.com/stevemorrisauthor
Thank you for inviting me onto your blog!
Of course, for those who want to compare werewolf takes, Johnny Lycan and the Anubis Disk is now available in paperback and kindle, and available almost anywhere from #BlackRoseWriting. It's an American Book Festival Finalist for Best Horror of 2020. "Like Dresden Files with Bite."