Tomorrow I get up at dawn's early light to catch a flight to Guatemala. There are two ironies here. The first is that I'm traveling to one of the least affluent and technologically advanced countries in the hemisphere to talk about one of the wonders of the modern world: working remotely enabled by technology, such as multilingual software like Lilt, which you can find more out about over at lilt.com
The second is that while I have traveled more than a lot of people, I haven't been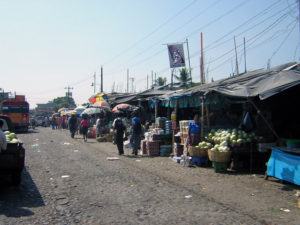 to a lot of the "good places." True, I've never been to Paris in springtime, but I"ve been to Warsaw in December. Can't tell you what Monte Carlo or Rome are like, but I can tell you where to hide from a sleety downpour in the industrial suburbs of Prague. My Brazil was the business district of Sao Paulo, not Copacabana Beach in Rio.
So, I'm off to a small village in the mountains of Central America, during the rainy season, where I had to look at several hotels before I could be assured I would be pooping indoors. I wish I was kidding about that, but I'm not. There aren't a lot of 5-star resorts in that part of the world.
So why am I going?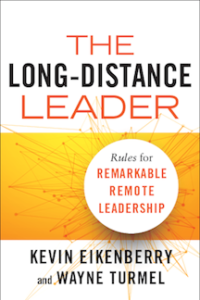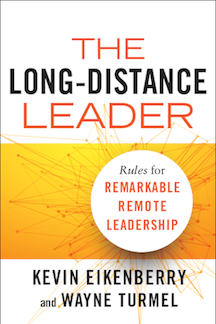 My new book, co-written with Kevin Eikenberry is called, "The Long-Distance Leader: Rules for Remarkable Remote Leadership." It launches June 5 and so speaking at the Remote Work Summit, a unique event put on by the young, energetic, and globally focused women at Rebel And Connect, is both my honor and kind of my job.
Here's the thing: I'm excited to go. I'm complaining a bit (turns out as I get older, my need for basic creature comforts has increased) but I really want to see that part of the world with my own eyes. People ask, "why would you want to go somewhere poor and under-developed?" and I have a hard time not responding,"because it's poor and under-developed."
For one thing, my writerly curiosity is always more focused on how "regular people" live than the rich and famous. Anyone who's read my work knows that I try to avoid the Great Man theory of history, and look at how events impact the common person. That's the noble version. The real dirty little secret about how I travel, and I'm not proud of this, is that I don't particularly like rich people. They make me uncomfortable.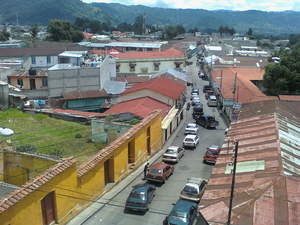 Why would I travel half-way around the globe just to sit in a place that looks like any hotel in Chicago and spend it with people I would go out of my way to avoid if I were home? I prefer dive bars to swanky lounges, hole-in-the-wall diners to fancy eateries, and open-air markets (even in the rain) to shopping malls. The same is true of travel. Why go somewhere else if it's not going to be something other than I can see at home?
So I'm off to see a different part of the world, do some work, help some people, and learn something new. Talk to you when I get back. I'll have pictures and memories.