If you're one of the many people who enjoyed Acre's Bastard, you've probably figured out that there's at least one more book to come. Well, I've finally finished the first draft. Here's photographic proof.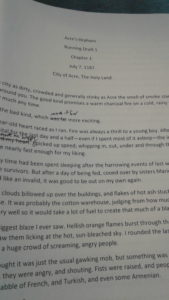 That said, it's a first draft. Here's what that feels like in my head…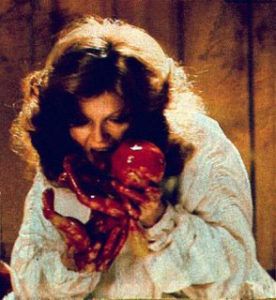 If you've seen David Cronenburg's  1979 movie, The Brood, this makes a lot more sense. It's a deformed, demonic little creature but mama loves it. That's how I feel about the first version of Acre's Orphans. (Yes, that makes me Samantha Eggar in this story. Don't read too much into that.)  I am hopeful to have this revised and beta-read in time for a late fall launch.
If you're a fan of Lucca the Louse, be prepared. You can drop me a line or join the newsletter using the link on this page to be the first to know when Acre's Orphans is ready for the world.
Subscribe to my  newsletter and get a chance to win a signed paperback copy of Acre's Bastard.  Each month you'll receive links to interviews with great authors, news about upcoming events and previews of my work in progress, Acre's Orphans. Look in the bottom left of the page for the sign-up sheet. No spam, just periodic updates and a chance to learn about great new Historical Fiction of all types from around the world.