One of my favorite things is when history writers take a minor character and make them the hero… or a person usually thought of as the villain is the good guy. So I was really surprised and unexpectedly amused by James Jakins, "Jack Bloodfist: Fixer" in which an Orc plays a kind of PI.
I shouldn't be that shocked, after all I've made a werewolf the hero of Johnny Lycan & the Anubis Disk, but this was the first time I'd read something where an Orc was ever anything but a snarling bad guy. So, here's my chat with James Jakins.
James, what's your deal?
I'm honestly just a giant nerd. I run a weekly game of Dungeons and Dragons(or whatever system we feel like) I play video games, and I try to read as many books as my schedule allows. And I take all that stuff I love and I try to use it to make fun books for other people to enjoy.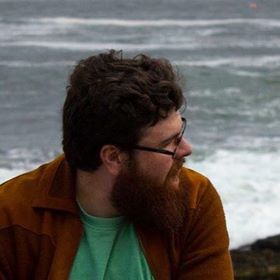 Tell us about your book. It smells like the first in a possible series, and it's unique to be sure.
My novel, Jack Bloodfist: Fixer, is about an orc in a suit who likes to think of himself as a Fixer. He does his part to help his orc and goblin cousins integrate into human society in a small city in Virginia. But he finds himself in over his head when an old enemy of his family shows up seeking justice for past crimes with a whole army of paladins and his angry god along for the ride.
I love that the Orc is trying to hard to be a good guy. What about that whole fantasy trope intrigued you?
In a lot of ways this series is my love letter to tabletop roleplaying games. And that's really the appeal for me. I enjoy playing with the tropes and taking familiar character types and shaping them into a new but still recognizable shape.
I'd originally set out to just write a more traditional thriller novel. It had been meant as a way to teach myself pacing and outlining. Not as something I planned on releasing. But as I worked on it the fantasy elements started creeping in. I'd also pitched another story idea to a writer friend of mine. A book that would feature goblins. He told me he only liked the idea if I actually made the goblins the heroes of the story. With that thought in my head this particular story started to morph until it was the orcs and goblins, and other traditionally "evil" characters that were the heroes, and the holy knights of a god of justice became the villains.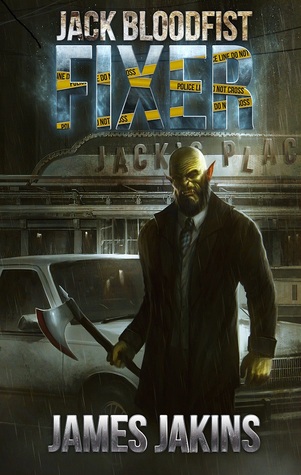 Yeah, and there's a hot Kelpie in the mix, but I don't want to give too much away. You don't sound like most UF writers. Who inspired you? Who do you read that others might need to know about?
This is a very long list… But to name a few: Michael McClung, Robert Jackson Bennett, Josiah Bancroft, RJ Barker, Rachel Aaron, Robert Jordan, and on and on. I have found as I get older I'm actually more inclined to venture out of my comfort zone, so I'm hoping soon that list can include more than just fantasy authors. Recommendations are always welcome.
Where can we learn more about Jack the Fixer and some of your other work?
I'm not very active on social media, but you can find my books on Goodreads: https://www.goodreads.com/author/show/14441255.James_Jakins,
Amazon: amazon.com/author/jamesjakins,
Or you can sign up for my newsletter: http://eepurl.com/bHromb,
And there's also my rarely updated blog: jamesjakins.com
Not to crash James' party, but Johnny Lycan & the Anubis Disk is coming in November. Order now by clicking here and going to Black Rose Writing. Use the promo code: PREORDER2020 to receive a 15% discount. Amazon, Barnes and Noble, Kindle and Audible coming in November. And look to the side of the page to sign up for my newsletter.