A couple of weeks ago, I stumbled across a Kindle book that looked like fun: "Heart of the Ronin." Think Yojimbo, if Toshiro Mifune could talk to dogs. (He was so cool, he probably could, but didn't want to brag about it.) Just go with me on this one. I have already stated my deep affection for samurai cinema and stories, so it's no wonder I wanted to interview the author, Travis Heermann.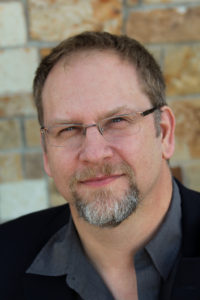 Travis is a novelist, freelancer, award-winning screenwriter, editor, poet, and a graduate of the Odyssey Writing Workshop. His latest novel, co-authored with Jim Pinto, is the horror-Western Death Wind. Other novels include The Ronin Trilogy, The Wild Boys, and Rogues of the Black Fury, plus short fiction published or forthcoming in Apex Magazine, Alembical,Fiction River, and others. His freelance work includes contributions to the Firefly Roleplaying Game, Battletech, Legend of Five Rings,and EVE Online. He lives in Colorado.
Now, on to the questions.
What's the basic story of your book?
Heart of the Ronin and the Ronin Trilogy in total is about a young masterless samurai, a ronin, and his quest to make a name for himself in a world that despises him. He saves the life of the noble maiden, beset by a pack of bandits led by a terrifying demon. Ronin and maiden fall in love, only to discover that she is promised to another, a political match with a powerful samurai lord.
At its core, the series is about the Zen concept of non-attachment, as its applies to things like love, honor, and duty, all of which come into deadly conflict throughout the trilogy. There's also some exploration about the nature of evil and how the Eastern notion of evil differs from the Western. All of that couched in an adventure story that takes on an epic scope.
I get that. When I have to explain my samurai fixation, I often refer to them as Japanese Westerns. One of the basic tenets of my own work is that swords are cooler than guns.  What's your fascination with this time period?
I've been a fan of samurai films and director Akira Kurosawa and actor Toshiro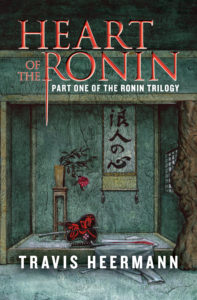 Mifune since high school. Mifune's wolfish presence fills a screen like John Wayne did, with larger than life characters. I wanted to write a samurai novel. What started out as a single novel ultimately became a trilogy.
I settled upon the time period, the 13th century, because I fell down the rabbit hole of research. Japan's history, well documented for almost two thousand years, still fascinates me. There are so many fascinating eras and characters of incredible power, few of which are even barely explored in Western media. In the 13th Century, Japan was the target of two invasions by Mongol Empire, a force of conquest and culture that stretched all the way to Eastern Europe before it fell into decline. This seemed to me like the richest possible ground for some amazing stories, and I was not wrong.
I hear ya. One of my favorite T-shirts asks, "What Would Toshiro Mifune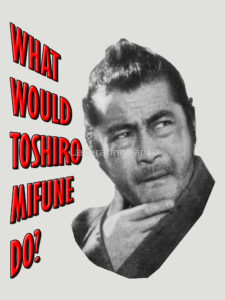 Do?" Without giving away the goodies, what's your favorite scene in the book?
In Heart of the Ronin, my favorite scene is probably the one where Ken'ishi, our ronin protagonist, saves Kazuko, the noble maiden, from the bandit attack. First, it's just a ton of great action, and its the first encounter between these two characters, which will shape the rest of the story. Also, the leader of the gang, the oni, or demon, even though he's defeated, returns over and over thematically throughout the series. He was just an amazingly fun character to write–and to keep bringing back in new and ever more demented ways.
You write more than just the Ronin trilogy. Where can people learn more about your work?
Here are some links to where I and my books can be found.
Amazon: https://www.amazon.com/-/e/ B002E453X4
Twitter: https://twitter.com/ TravisHeermann
Web Site: http://www. travisheermann.com
Blog: http://www. travisheermann.com/blog/
Facebook: https://www. facebook.com/travis.heermann
Goodreads: http://www. goodreads.com/author/show/ 418704.Travis_Heermann 
Subscribe to my monthly newsletter and get a chance to win a signed paperback copy of Acre's Bastard.  Each month you'll receive links to interviews with great authors, news about upcoming events and previews of my work in progress, Acre's Orphans. Look in the bottom left of the page for the sign-up sheet. No spam, just once a month updates and a chance to learn about great new Historical Fiction of all types from around the world.