One of the trends in e-books, especially Urban Fantasy, are series that are co-written with others. That's how some of these folks crank out multiple books in a year, as opposed to some of us (ahem) who are trailing on book two. John P Logsdon (who you met a couple of weeks ago) is one such practitioner, Michael Anderle is another.
Apparently, I'm the only UF writer still doing it solo these days.
Donald has paired up with someone who also writes books on his own, Ben Zackheim. I came across him and his RELIC series a while back. His latest book is with Logsdon; Furious Claws.
Ben, what's your deal?
I'm a recovering author whose recovery isn't going too well, so I still write. A lot.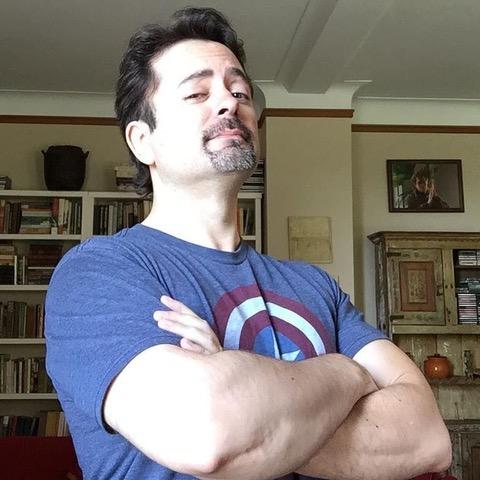 Well, a lot as far as I'm concerned.
As far as my peers are concerned, I'm slow as hell.
I write in the Urban Fantasy genre, which has readers who ask a lot of authors, including daily book launches of new 300 pagers. I got into the business of telling stories after leaving a koosh corporate job. It was 2011, around the time the Apple App Store was really taking off. I noticed small devs selling their $1 games and thought, "I wonder if this Kindle thing could be the same kind of opportunity for writers." I did some research and found that, indeed, Kindle authors could do very well. So the first chance I got, I quit the job. Would I do it again? Hell no. Not without some more planning. It's a tough biz with huge ups and downs. Writing full-time actually means marketing full-time, and writing when you get the chance. It may sound like I'm complaining, but I love it.
I hear ya. I like the marketing but it's for smarter brains than mine apparently. I originally reach out about the Relic series and was surprised to find you working with John P Logsdon. What's Furious Claws all about?
My latest book is Wild Claws, book 5 in a series I'm writing with John. P. Logsdon. It's part of the Paranormal Police Department series, which includes other authors like Orlando A. Sanchez. It's been a blast to write. This will be the last book in the story, so it's a bit bittersweet. I'll move on to my own series next, which is the RELIC series of Supernatural Thrillers. That series is up to book 9, with a planned 10. I don't think I'll be able to stop there, though, because I love the two main characters so much. Kane and Rebel are a motley duo. He's a sharp-shooting relic hunter who is charged with tracking down supernatural treasures before the vampires do. Rebel is Kane's partner. She's a Magicist who provides the spells and the sass.
They are a great pair. What is it about the magic or style of story that drew you to RELIC?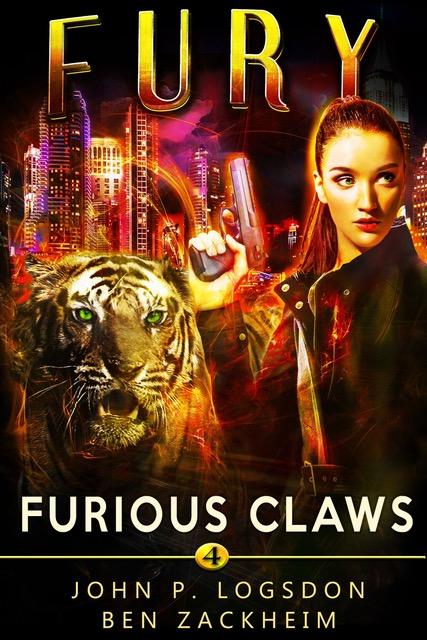 The magic in RELIC is part of the plot. What I mean by that is magic is being defined a bit more in each book. It's a risk, of course, because sticking to the rules of magic is a big part of making a story read well. But I wanted the main adventure to include revelations about how magic works. This has led to some plot twists that were tough to write because they broke the rules of magic as I'd established them. But I think the payoff will be worth it. We'll see within two books! RELIC includes humans, supernatural beings like vampires, Magicists (my word for beings with magic abilities) and gods. The way magic is used and impacts each of these parties will play a big part in the finale. I have strong feelings and philosophies about magic. RELIC is my attempt to suss that out in a fantasy setting. I plan to write a sci-fi series that tackles magic from a different pov. It's an obsession of mine, frankly.
Who did this to you? What have you read and who do you read for pleasure?
I consumed everything with Stephen King's name on it when I was younger. He showed me I could play around with the language more than my teachers were telling me I could. His strong characters and moments of horror really resonated with me. There was a hot steam to his stories that made me uncomfortable, but entertained me, and stuck with me for a long time after I closed the book. These days I'm reading a lot of books by people in my genre. Hunter Blaine, Kimbra Swain, Orlando A. Sanchez. These authors are such gems. I love being in on the ground floor of careers that are going to go BOOM. I'm also waiting for Patrick Rothfuss to drop a story bomb on us. C'mon Patrick!
Well, if you're bored I have a book for ya. How can people learn more about your work?
You can find me at benzackheim.com and on Goodreads at https://www.goodreads.com/author/show/6434226.Ben_Zackheim
My Amazon Profile is here https://www.amazon.com/Ben-Zackheim/e/B0087OYFVG
You can also follow me on Facebook at https://www.facebook.com/benjaminzackheim/
Furious Claws (Book 4 of the New York Paranormal Police Department) can be found here
Relic: Spear (book 8 in the RELIC series) can be found here
Not to be THAT GUY, but if you are interested in the debut of an Urban Fantasy Series full of violence and snark similar to the Paranormal Police Department books, Johnny Lycan and the Anubis Disk fits the bill. "Like Dresden Files with teeth," they say…