There are two types of "Historical Fiction," authors. One is the James Michener, James Clavell sort: they write thick books packed with painstakingly researched details where the history is as important as the characters. They're impressive works and I always learn a lot and enjoy them immensely.
The second type is  the "Alexandre Dumas," school: give me enough detail to credibly set the story in time and place, then get down to the business of amusing me.  You might learn a bit about history, but the story comes first. Colin Falconer is in this second category.
I've been reading his stuff for a number of years (seriously, though… 40 books in 26 years? Showoff.), and always enjoy the ride. They're great Kindle reading-enjoyable as hell, if not towering works of literature. He writes ripping, romantic yarns set in whatever time frame he darn well wants; ancient Egypt, 1970s Argentina, or in the case of his latest book, "A Great Love of Small Proportion," Spain during the Reconquista of 1492-3.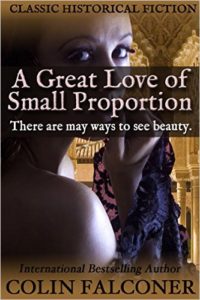 Like his best work, "A Great Love of Small Proportion" is unashamedly romantic. His novels always have a love story at the core, along with an exciting, action film plot. In this case, it's the unlikely romance between a brilliant artist –a drunken, surly dwarf (Peter Dinklage on line one)–and the beautiful, headstrong (because they're always willful and torturing their fathers in such tales) noblewoman. Then follows a thrilling read that takes you through the Inquisition, the fall of Moorish Spain, kidnapping, murder and Art Appreciation 101.
Is it all a bit silly? Yeah. Is it fun? Absolutely. Even with a familiar plot, there are enough twists to keep the reader off balance, and the dialogue is (as always with Falconer's work) clever, believable and propels the story forward.
I had a couple of quibbles with the book. The title is too precious by half. It's written entirely in present tense which feels a bit odd in places (maybe he was bored and trying an experiment). The central conceit; an artist's true, loving nature disguised by physical deformity and locked away until the love of a good woman…. well, it's not exactly new territory.  Still, I enjoyed it immensely.
The thing is, Falconer does what he does. He tells a fun story really well and the book moves non-stop to a satisfying (if a bit predictable) conclusion. That's not a bad thing. Sometimes you want a history lesson, sometimes you just want the hero and heroine to suffer in interesting ways then get together just in time to kiss and fade to black.
That's kind of his thing.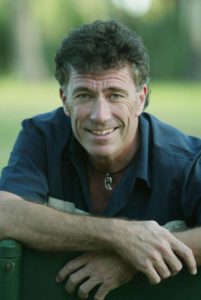 I'll have an interview with Colin coming up after the May 10 launch of his novel.