Even in a city as dirty, crowded, and generally stinky as Acre the smell of smoke stands out from the other odors. There are two kinds of smoke smells. The good kind promises a warm charcoal fire on a cold, rainy day—or a hot meal pretty much any time.
Today, it was the bad kind, and far more exciting…
Acre's Orphans is the continuing tale of Lucca Le Pou, an orphan boy on the streets of Acre-the wickedest city in the world. He may have survived the Battle of Hattin, but now his beloved city is about to fall to Salah-adin and the Saracens.
What's left of the Kingdom of Jerusalem is fractured and fighting among itself. When he uncovers a plot to divide the remaining Crusaders, he must get news to the Tyre–the last remaining Crusader stronghold. Can he make it before it's too late for everyone he loves?
If you're one of the many readers from around the world who enjoyed Acre's Bastard, this is the next journey. If you haven't read the first book yet, this one stands alone and only adds to Lucca's growing legend.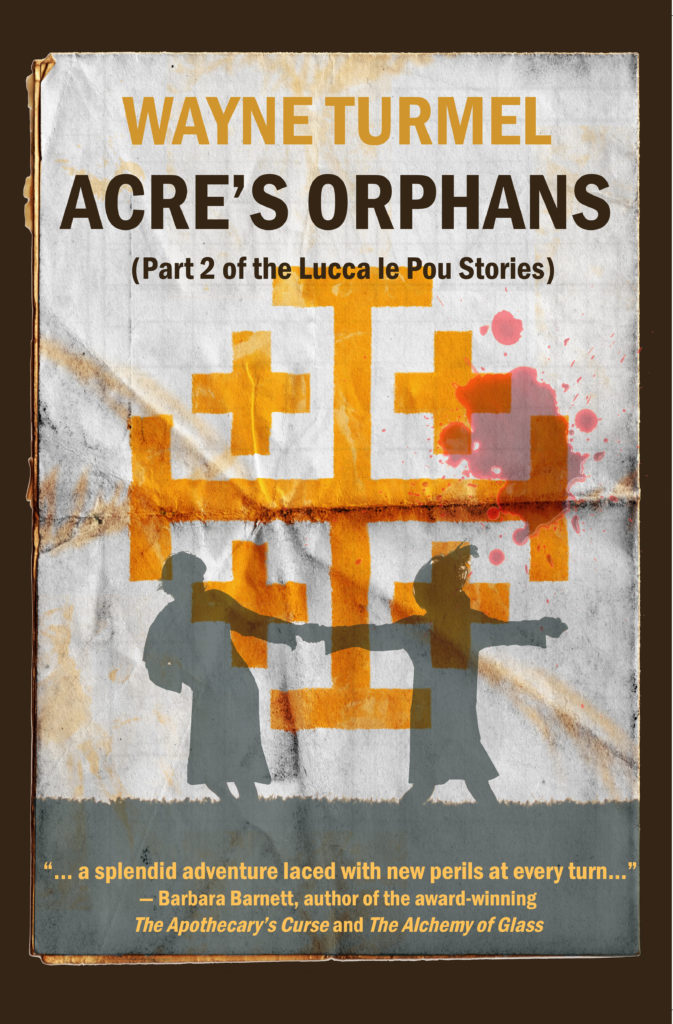 "The characters are intriguing, the plot is tight, and there is fresh adventure around every turn. Well worth the read"

Windy City Reviews


You can order Acre's Orphans on Kindle or the paperback at Amazon, Barnes and Noble, or Chapters.ca