'Utterly original, beguiling in every sense of the word and as funny as hell – Turmel's wit and visionary prowess is a force to be reckoned with; not since American Werewolf In London has the werewolf genre had it so good!'

Ross Jeffery – author of Juniper & Tethered
I'm very pleased that my new novel, Johnny Lycan and the Anubis Disk, is now available for pre-order through my publisher, Black Rose Writing.
It starts like nothing you've ever read from me, and I'm betting you'll enjoy it:
"The Russian tasted like borscht and cheap cigarettes. Well, his blood did. It's not like I actually ate him—I wasn't that far gone. But with that much blood flying around, some of it got into my mouth, and as nasty as it tasted, I licked my lips and felt it fuel my anger."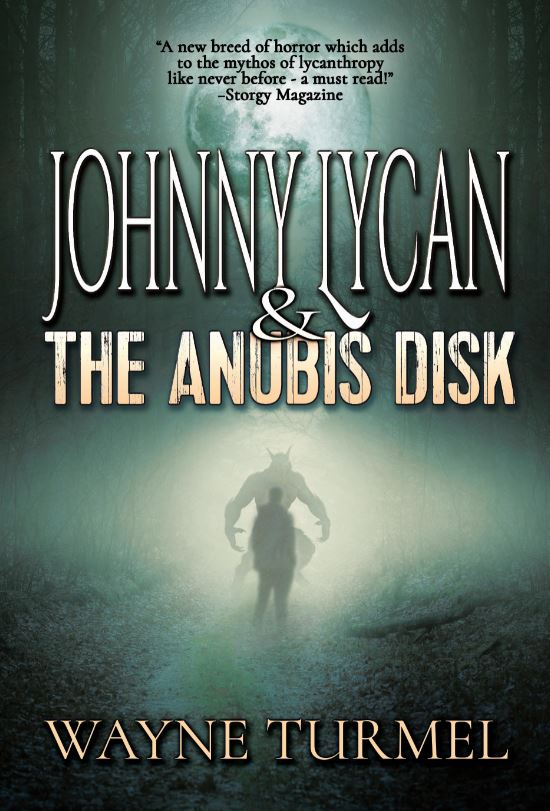 Official publication date is November 19, but you can order your paperback copy now by clicking here and going to Black Rose Writing. Use the promo code: PREORDER2020 to receive a 15% discount. Amazon, Barnes and Noble, Kindle and Audible coming in November.