When we think of the English, most of us-especially we colonials-have an image in mind. But the history of Britain goes back a long way, and it's far from a straight road with an unbroken line of homogeneous residents (Brexit not withstanding.) Today's author specializes in telling stories of the Angles and Saxons…. I introduce Annie Whitehead.
Annie came into my orbit when we took part in a round-table blog discussion with members of the Historical Novel Society. You can read it here. As you'll see, she's a total smartass, which mean we had to "meet," at least virtually.
Okay, Lady. What's your story?
I'm an historian (and a bit of a pedant – note that I didn't say 'a' historian!)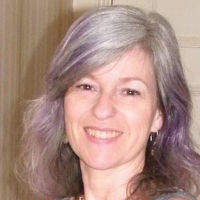 and a writer, mainly of Anglo-Saxon stories. I'm a nomad who genuinely can't say where I'm 'from'. I have two birth certificates, which I believe is quite rare. I'm vibrant, witty and smiley – when I'm tucked away behind the safety of my keyboard. In real life there's less elegance and sophistication, which is perhaps no bad thing as I live in the English Lake District where I walk, a lot, and where it rains, a lot. History, writing and music are my passions, and I'm lucky to be able to indulge all three – the last of which involves my regularly making a fool of myself as I teach small children the art of music, singing, and what I like to call 'leaping about' – and yes, 'leaping about' is a technical term…
What are your books about?
Can I be greedy and tell you about both my books? (Editor's note. I suspect it would be a fool's mission to try and stop her, but carry on) I'll be super-brief (unlike my books which are good and chunky):
To Be A Queen is the story of Aethelflaed, Lady of the Mercians, daughter of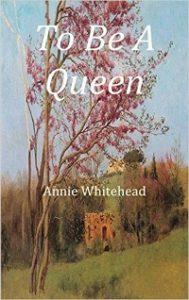 Alfred the Great. She came to be ruler of a country in all but name, fighting for that country against the Vikings, and, ultimately, her own brother.
Alvar the Kingmaker is the right-hand-man of King Edgar at a time when politics and intrigue at court make life difficult, and dangerous. His job brings power and wealth, but also heartbreak and sacrifice, especially when the king dies and the country is plunged into civil war. Then there's the small matter of the queen, who loves him, and is accused of murder…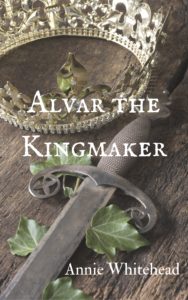 The Anglo-Saxon period is rather "niche-y". Why that era?
I assume I'm amongst friends – i.e. history lovers. I won't use the words nerd or geek, although I do apply both terms to myself – so I suppose I can dispense with explaining my love of history. But this particular period? It was brought alive for me by a very learned tutor of mine, with whom I'm still friends. Everyone has that one teacher, yes? The one who inspires? Well, Ann Williams was that teacher for me; she gave me the bug, and I've never shaken it off.
Specifically though, in the case of Alvar, it was a footnote in one of Ann's published papers about Alvar (real name Aelfhere) concerning a widow who was deprived of her lands after his death. It's the only mention of her, and no-one knows if she was his wife, his lover… and why did they leave no children? I was intrigued, so I set out to answer my own questions. With To Be A Queen it was simple: no-one had told the story of this remarkable woman, yes, woman, who had led an army and ruled a country. I had to put that right!
Any favorite (or favourite, since you're so pedantic and British-y and all) scenes you can share?
Hmm, no spoilers huh? That rules out a couple of my favourite scenes… Okay, in that case: In 'Queen' I had a lot of fun researching the flammable properties of flour (yes, really!) and enjoyed writing the scene in the mill when my characters also learn about those properties…
In 'Alvar', most of my favourites are spoilers; you know, those pivotal moments when lives are ended or changed, hearts are broken or mended, but there is one: it's where Alvar finally gives vent to the rage that has been boiling for years. He fires off a load of expletives (I was keen to keep them pure Old English so no, not that four-letter word). I had a lot of fun, and he felt a whole lot better!
Where can we learn more about you and your books?
Besides my website, I have two blogs, Casting Light Upon the Shadow  and Time Traveler