In my mind, there's the First World War, then there's the Roaring Twenties. But there must have been a transition period, where people were caught betwixt (Ha, love that word) the horrors of war and the possibilities of a new decade. Liz Treacher's new novel, The Wrong Envelope, captures that complicated time.
Liz, tell us about you. What's your deal?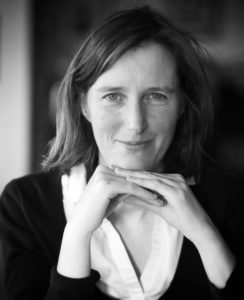 When I was just four years old, I knew I wanted to be a writer, but it took me years to get going! In the meantime, I did lots of different things – researcher, alternative therapist, teacher and art photographer. I think all those different jobs gave me the life-experience I needed to finally put pen to paper. I live in the Highlands of Scotland with a view of sea and seals from my window and glimpses of the Northern Lights in the winter.
What's The Wrong Envelope about?
Set in England in 1920, The Wrong Envelope is a light, witty tale of a romance between a flamboyant London artist and a Devon post lady. It uses humour and irony to explore the years just after the First World War. Life was trying to return to normal but the shadow of the conflict still hung over everyone.
What is it about that time period or story that got you so intrigued? It was a complicated time, to be sure…
A few years ago, I stumbled across a tiny suitcase that belonged to my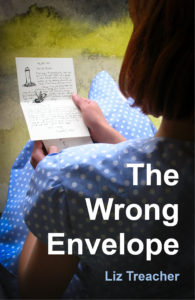 grandmother. It was full of letters written to her by a soldier during and after the First World War. I was fascinated by the language used – the cheerfulness and bravado of a soldier trying to woo a young lady. I wanted to recreate the thoughts and feelings of the time, but I didn't want to set a novel during the war itself. 1920 seemed a good year. Although the fighting was well and truly over, the effects were still being felt. Women found themselves in a very difficult position. They had possibly lost brothers or sweethearts at the front. Added to this, the jobs they had so competently covered during the war were being taken away again and given back to returning soldiers. I wanted to expose the problems people faced.
A lot of historical fiction writers began their journey with old letters. Wonder if future writers will be trying to decode old text conversations. What's your favorite scene in the book?
I really like the first scene of the book which takes place in a rattling railway carriage and which gives a snap-shot of the time. There's an octogenarian, dressed from head to toe in Victorian black lace, a ticket inspector with a pronounced limp from a war injury, two young ladies, one with cropped hair and short skirt, the other, our heroine post lady, old-fashioned in dress but modern in outlook. And there's an artist, loud and eccentric, yet full of guilt about not having made it to the trenches. He does something outrageous in the first few pages which starts the story off in a lively manner…
Where can people learn more about your book?
There's my website https://www.liztreacher.com/
I'm on GoodReads  https://www.goodreads.com/book/show/36695464-the-wrong-envelope
Of course, it's available as an ebook on Amazon 
And also here.  https://books2read.com/thewrongenvelope
I"m on Twitter @LizTreacher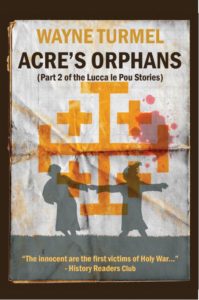 Subscribe to my newsletter and get a chance to win a signed paperback copy of my upcoming novel.  Each month you'll receive links to interviews with great authors, news about upcoming events and previews of my work in progress, Acre's Orphans. Look at the bottom left of the page for the sign-up sheet. No spam, just once a month updates and a chance to learn about great new Historical Fiction of all types from around the world.