There's a continual argument in histfic circles around what, exactly, qualifies as "historical fiction." Some say 50 years, others 30.  At the risk of feeling ancient, I think history is anything more than a generation ago, particularly if historical events dictate the story.  That means my high school and college years are, literally, history. (Besides this is my blog, and it is what I say it is.) That brings us to Nancy  Klann-Moren and her book, The Clock of Life. It starts in the 80s, but also goes back to Vietnam and the Civil Rights Era, and if that ain't history, i'm not sure what is.
What's your story, Nancy?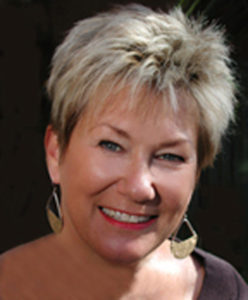 My writing journey began as a creative outlet on long plane rides, for work. I dabbled in short fiction.  Eleven are published in the Short Story collection,  Like The Flies On The Patio.  One morning while in a workshop at The Santa Barbara Writers Conference, I read an excerpt from a work-in-progress.  When finished, the instructor said, "What you have written isn't a short story, it's a novel."  My first inclination was to reject his suggestion―but, soon realized the seed he'd planted was ready to sprout. My strong beliefs about the subject matter compelled me to write The Clock Of Life.  The novel has garnered awards from Writers Digest, Next Generation Indie Book Awards, Readers Favorite Book Awards, Kindle Book Awards.  It's a BRAG Honoree, and an Awesome Indies AIA Recipient.
So what's the "nutshell" version of The Clock of Life?
The Clock of Life is the coming-of-age story of young Jason Lee as he discovers his family's history and that of those surrounding him.  It takes place in a small Southern town during the 1980's where the old, unyielding attitudes about race persist, and where he must navigate this communal mindset while his friendship with his best pal, a black boy named Samson Johnson, deepens.
Even though he never knew the man, Jason Lee's father had been involved in the Civil Rights Movement, and was killed fighting in Vietnam.  Those two important times in our recent history are woven through the story, amplifying their effect on the fate of a family, a town, and two boyhood friends.   Beyond the themes of inequality, grief, and a passion for justice, Jason Lee finds the courage to stand up for what he believes is right, just because it's right.
What is it about that time period that speaks to you and makes you want to write about it?
The idea of human inequality and how it comes to be has always baffled me, so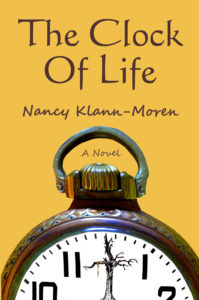 the foundation for the book is more emotional than cerebral.  I'm in awe of the heroism it took to bring equal rights for Blacks to the forefront.  Then there was the political fiasco of the Vietnam War, the human tragedy of how our soldiers were treated when they returned home, and the 58,000 young men killed for what?
In the past fifty years, the Vietnam War and the Civil Rights Movement were our greatest catalysts for social protest.
Which I guess answers the question about whether it's "historical" or not. The past continues to ripple through the present. Without giving away spoilers, what's your favorite scene in the book?
I especially liked the welcoming atmosphere in the local hardware store, where the tang of WD-40 greets you at the door. Where a sign above the old grocery scale reads, "Honor system. Weigh and leave money in the box," and where Jason Lee uses Pepsi and Nehi bottle caps as checker and sits on a milk stool to play on a faded board fastened to two sawhorses.  During these visits Wally, his father's best friend, regales Jason Lee with stories of some of his dad's past escapades.
Where can we learn more about you and The Clock of Life?
The book is available on Amazon. 
The book trailer can be seen here
My website: www.nancyklann-moren.com
Subscribe to my monthly newsletter and get a chance to win a signed paperback copy of Acre's Bastard.  Each month you'll receive links to interviews with great authors, news about upcoming events and previews of my work in progress, Acre's Orphans. Look in the bottom left of the page for the sign-up sheet. No spam, just once a month updates and a chance to learn about great new Historical Fiction from around the world.