Even though I have left Chicago's winters behind for the desert, I will always love that city. There's something about that town that has made it a focus of history, commerce, architecture and writing for almost 200 years. One of the most tumultuous and fascinating times was the late 60s. Issues of class, race, politics and crime threatened to make the place unliveable. Mike Kerr captures that feeling in his new novel, "The Legman."
Mike, like me you just fled Chicago winters for the desert sun of Las Vegas. In fact, we just met in person at the Las Vegas Writers Conference. What's your bio?
A biography is an accounting of one's life. The accounting of my life can be summed up as follows: Life's a hallway, not a ladder, something you go through, not something you climb up. Each part, potentially, as good as any other. I'm born, raised and educated in Chicago. One type of education was a bachelor's in Medical Laboratory Sciences and a master's in Gerontology. These gave me a good basis for understanding forensic science and population studies. Another was learning that, in the city, where politics is the fifth major sport and, when necessary, a blood sport, the mayor appoints the Police Commissioner and the political machine gets the judges elected. When you control the cops and the courts, you decide justice, unless and until, it's too much. That's where I write, Chicago stories on that true-to-life edge.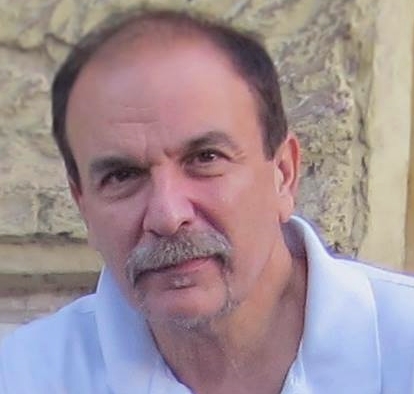 Your work really feels like Chicago. What is "The Legman" about?
The Legman is historical fiction told in a mystery/thriller style. Chicago, 1969. Unprecedented gang violence. Crumbling of a once-mighty political machine. The mayor, desperate as neighborhoods fold and the ghetto extends, calls for an all-out war with "extreme measures". The century-old neighborhood of Austin is caught in the cross-hairs of a dangerous scam that explodes into a national incident. The city wants to bury it. It's too personal for a white Irish 4th-generation Chicagoan and journeyman reporter who teams with a black female artist and academic to find answers amid growing fears of a predator whose horrific past goes deep into the city's dark history.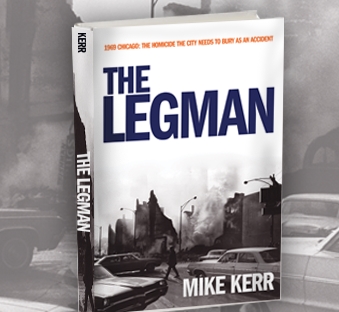 When we lived there, we lived in the Western Suburbs along with a lot of the SouthSide diaspora, but for real Chicagoans, everything is personal. What is it about this story that resonated with you?
The milieu of the story is very real and very personal to me. I lived these times. More broadly, as I think all the born-and-raised believe, Chicago is a living breathing character.. It's a family member. I'm intrigued by all of the family history, the famous, the infamous and that which came and went in a blaze of glory marked by great passions and danger. Give me your tired, your poor, your huddled masses is the promise of a big city, not small-town or rural America. The trouble is, someone is always already there. They don't want to move over or give anything up. Those are epic battles that go to the heart of survival and just being human.
What's your favorite scene in the book?
The scene that I read over and over is one of family. Micky, the protagonist, devastated by an horrific incident, visits his parents. His six siblings all change their plans to be there with him. A powerful man, a combat trained and experienced man, he's capable of great violence and he's ready to kill. His pain erupts like he's been gored. The father takes him in his arms, kissing him like he was still a little boy. The others rush in. It's a military phalanx each protecting a piece of the other. The strength of this family, despite any and all flaws, goes the core of who this character is.
Shameless plug time. Where can we learn more?
Mike is also part of a growing Las Vegas literary scene with Coffee House Tours.
We interrupt Mike's interview for a shameless plug. Acre's Orphans has won a much coveted "Discovered Diamond" award for historical fiction. You can read the review here, or just take my word for it and buy the book.