I'm a sucker for a good spy thriller, and the Second World War has no shortage of opportunities for espionage, thrills and great stories. But how many heroines of those stories double as both spy and professor of botany? I'll wait, because there's only one I know of. My fellow Black Rose Writing author, Karen K Brees, tells this story in her new novel, Crosswind.
Karen, what's your story?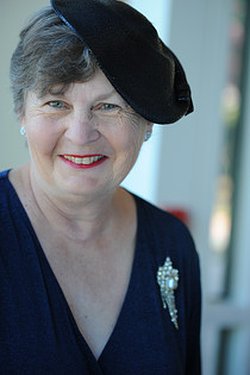 I've lived long enough, seen enough, and done enough, that I'll never run out of ideas for books. I've been a librarian on a bookmobile, a cattle rancher, a goat herder, a reluctant boater, a Harley biker babe ), and an enthusiastic, if clumsy, horsewoman.  I knit well and hand quilt. To paraphrase Michael Travolta in Michael, "I listen. And I take copious notes." I love history and especially love writing historical fiction. I can use the past as a framework and create a world that never was or might have been.
What's Crosswind about?
Crosswind: The WWII Adventures of MI6 Agent Katrin Nissen is, at its roots, a story of the Nazi fascination with native plants that became their rationale for attempting to obliterate everyone and everything that didn't fit their definition of "native." The plot, of course, revolves around the search for a missing MI6 agent and the microfilm he possesses. The MI6 agent sent to find him and retrieve the microfilm is Yale Professor of Botany, Katrin Nissen. It flows from there, as she steps up to the plate to wage her own war against the Nazi agenda.
Where'd the story–and maybe more importantly, Karin, come from?
Strong female characters with a dry sense of humor have always appealed to me. Katrin is one of those women. She knows who she is and she does her job. Does it quite well, actually. But she always finds herself in some form of danger that requires her to use all her wits to escape.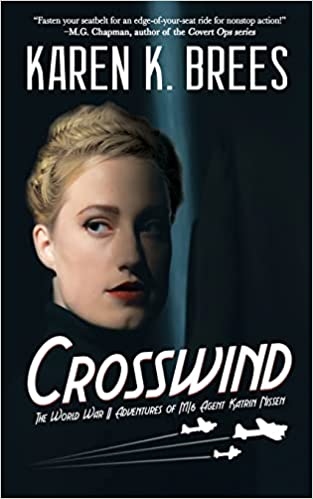 Putting Katrin in a WWII setting just seemed natural. It was a time when ordinary people did extraordinary things to conquer pure (or impure) evil. Right and wrong were clearly delineated, and the fate of humanity hung in the balance. My WWII fiction tells the stories of these people. They're composites, but they're drawn from real life.
Totally unfair question, but what's your favorite scene in the book?
My favorite scene, without giving away too much, is the night at the Blue Danube, a Bohemian bar, where Katrin meets two young women who have been targeted by the Nazis. What Katrin does at that meeting is pivotal to the outcome of the story.
I liked that scene a lot. Where can people learn more about you and your work?
Crosswind is my latest book. I've written several others both fiction and nonfiction. My website is www.karenkbrees.com. I'm on FB and Goodreads as Karen K. Brees.
You can find me at Black Rose Writing (FWIW you can find me there too! )
The Second Book in the Werewolf PI series, Johnny Lycan and the Vegas Berserker is out December 8. Preorder now from my publisher, Black Rose Writing, and save 15% with the code PREORDER22. You can also preorder it on Amazon
You can also join my new Facebook Author Page for constant updates and chances to win prizes.
Of course, if you haven't yet read Johnny Lycan and the Anubis Disk, what's keeping you? You can get it in Kindle or Paperback.