One of the great things about writing fantasy and horror is worldbuilding. Unlike historical fiction, where you need to be faithful to the 1920s or make the Crusades feel like the Crusades, when you're creating a world, you make the rules. Whether it's an almost-regular Chicago with some magical elements, like in the Johnny Lycan stories, or you're starting almost from scratch, like this week's author Elle Lewis.
Elle is a fellow Black Rose Writing Author, and the creator of The Glass Star trilogy, beginning with the first book, Dark Touch and the latest installment, Genesis Rising.
Okay, so let's start at the beginning. What's your story?
I am a nurse by profession, but my heart belongs to monsters and imagination. While I enjoy the medical field, my true passion lies in the literary world. I began reading SF/F at a young age and was utterly captivated. These days I try to balance my career and my passion, but it is extremely difficult. I always want to be writing or collaborating with other authors on projects. I would like to go back to school soon, to obtain my masters in English/Creative Writing, so that I can spend my days talking about books and helping others create stories.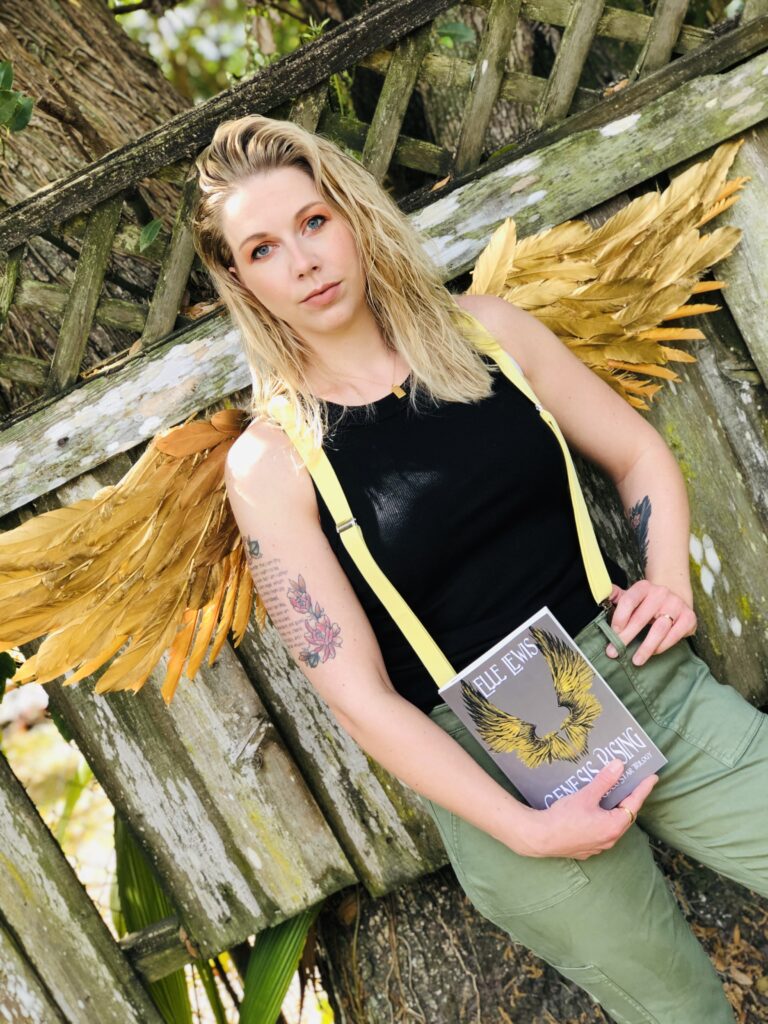 What is the Dark Touch and your trilogy about?
The Glass Star Trilogy takes place in an alternate reality, similar to ours but also vastly different. The nature of the Universe is based on original lore that I created for the series. Readers will be introduced to many sentient beings, all powerful and complex. The main character Sloan, crosses paths with one of them- Darrow, a Dark One. Her interaction with him sets off a catalyst of events of cosmic proportion. Sloan is drawn deeper into their world with each book. As the story progresses, she learns the significance of her own power and also her true role within the Universe. Each book is a fast-paced read. The series is filled with action, suspense, and a touch of romance. 
What is it about the magic and world you write about that appeals to you?
Despite the cosmic scale of the series, the roots of the story are very human and relatable. Sloan has a tangled past, one that is painful and complicated. She is a character that is strong yet vulnerable. So while these big events are happening around her, internally she is struggling. Healing. Growing. Her character arch is inspiring and remarkable. But that's what draws us in to SF/F isn't it? The characters. Watching their journey. Recognizing something in them that is in us. It's that moment that gives you goosebumps, when a character you love is beaten down, pressed into the dirt, and all hope is lost.
But yet…their eyes raise, their chin lifts, and determination makes them get back up and continue fighting. That was my greatest goal with this story. To reach out to readers that have a similar past to Sloan. To encourage them and root for them, and whisper through the pages that they are not alone. Our future is not our past. And we can change our stars.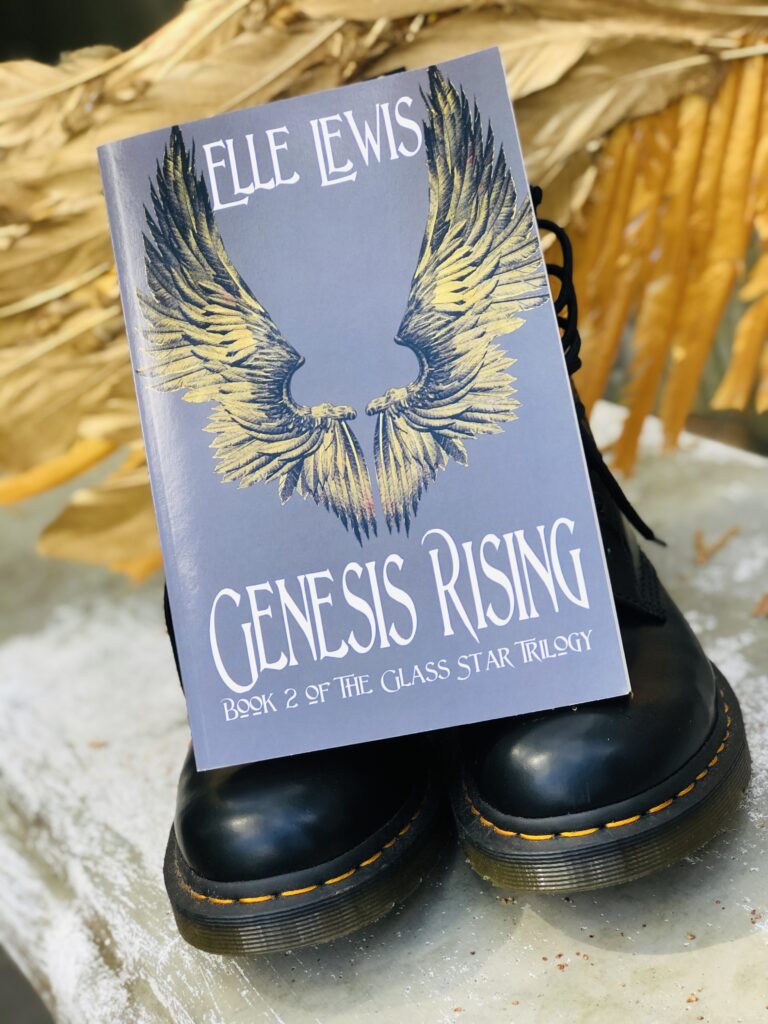 Who are you reading, or have read that corrupted you and made you what you are?
Of course the fantasy greats- Tolkein and Lewis. Orson Scott Card is also an author I greatly admire- Ender's Game is one of my all time favorite books. Simply phenomenal. I have discovered some really outstanding authors recently. First and foremost- Martha Wells, the author of the Murderbot series. WOW. I'm so in love with every book in this series. To me it is SF perfection.
I have also been branching out to Horror lately, and I adore Grady Hendrix. His book- The Southern Book Club's Guide to Slaying Vampires is one of the best books I have read this year. I also LOVED Mexican Gothic by Silvia Moreno-Garcia. I gushed over every single page of this book. It is so wonderfully gothic and the ending was excellent!  
Small world! I just finished Mexican Gothic this weekend. The first 2/3 was just another haunted house novel with some fun Mexican twists, but the last hundred pages kicked my butt. Where can people learn more about you and your work?
My books are available on Amazon and Barnes&Noble. Dark Touch is the first in the series. The second is Genesis Rising. The third-Warrior of The Stars-releases 12/30/20! If you would like to follow me on social media, my Facebook Author page is- Elle Lewis@glass.star.trilogy.
Twitter @Elle_Lewis2 
IG ElleLewis5. You can follow my author page on both Amazon and Goodreads by searching Elle Lewis. And also my blog authorellelewis.blogspot.com – I post a lot of short stories here as well as some fun author/reader interviews! 
Not to crash the party, but Johnny Lycan & the Anubis Disk is coming in November. Order now by clicking here and going to Black Rose Writing. Use the promo code: PREORDER2020 to receive a 15% discount. Amazon, Barnes and Noble, Kindle and Audible coming in November. And look to the side of the page to sign up for my newsletter.