The Maritimes of Canada is one of my favorite places in the world. The people, the music, the natural beauty and the history. Yes, history. Canada has history, not that you'd know it from the bookshelves. We're also a pretty lovable bunch, but you never read stories about hot Canadians and the romantic fantasies they evoke. Well, Riana Everly has written a historical romance set in Halifax with ties to Jane Austen. You think I'm letting that go by unexplored? Do you know me at all?
What's your deal, Riana?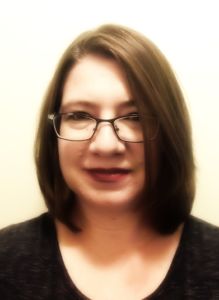 I was born in South Africa, but have called Canada home since I was eight years old. I have a Master's degree in Medieval Studies and am trained as a classical musician, specialising in Baroque and early Classical music. I first encountered Jane Austen when my father handed me a copy of Emma at age 11, and have never looked back. Now I in Toronto with my family. When not writing, I can often be found playing string quartets with friends, biking around the beautiful province of Ontario with my husband, trying to improve my photography, thinking about what to make for dinner, and, of course, reading!
What's your story about? It's got an ingenious hook.
The Assistant is a historical romance, a prequel as it were to Jane Austen's Pride and Prejudice. Set in England and Nova Scotia in 1799-1800, the novel tells the story of Elizabeth Bennet's favourite aunt and uncle, the Gardiners.
The story begins when young Edward Gardiner comes across an injured youth while on a business trip in Derbyshire. This youth, Matthew, is a gifted mathematician and Edward takes him on as his assistant. But when Matt introduces Edward to an elusive young woman, Edward discovers his life will never be the same. A sea of mystery surrounds this new assistant: Why is young Matt so reluctant to talk about himself, and who is his friend, who insists on such secrecy? Is there any connection between these two newcomers into Edward's life and the rumours of a missing heir to an estate in the north and tales of a cruel and usurping uncle? The search for the answers will take Edward and his assistant across the ocean to the colony of Nova Scotia, but will the answers he finds destroy his every hope?
What is it about that time period and place in history that intrigues you?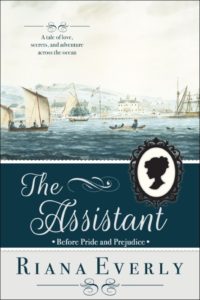 As a Canadian, I am always interested in both the history of my own country and in how that history relates to British and European history. Nova Scotia in 1800 was at once a distant and wild colony and the centre of Britain's naval power in the New World. In the aftermath of the American Revolution and in the midst of hostilities with Napoleon's France, Britain's control over the massive natural harbour at Halifax and the wealth of timber from both Nova Scotia and the neighbouring colony of New Brunswick were vital to the security of the Empire. By the time my characters set foot in Halifax in 1800, the city was about 50 years old, still finding its character and place, but established and looking towards a prosperous future, buoyed up by the recent establishment of the Naval Dockyards upon its shores.
Nova Scotia did not only provide the Empire with natural resources, but with human ones as well. Thousands of United Empire Loyalists fled the lower colonies in the 1770s and 80s to end up in Nova Scotia, often bringing their institutions with them. The Loyalist masters of King's College in New York CIty re-established their university in Windsor, about fifty miles from Halifax on the Bay of Fundy, making it the oldest English university in what is now Canada. My hero Edward Gardiner received his education at King's, and in my imagination he was involved in one of the first hockey games, when the traditional game of hurley was taken onto the ice on the frozen river by the college! And the old King's in New York? After the dust settled it was re-established under the new name of Columbia University. (Editor's note. One of my favorite pastimes is telling my American friends the REAL story of the American Revolution from the Loyalist side. It's fun watching their heads explode in outrage.)
What's your favorite (or favourite, depending on who's reading this) scene?
One of my favourite scenes in the book takes place fairly late in the story, when Edward disembarks from the ship which carried him back to Nova Scotia after some years back in England. He remarks upon how the town of Halifax has grown in the time he was away, and upon the multitude of languages he hears on the streets—English, French, Mi'kmaq, and German, to name a few—and the multitude of hues of people's skin. I did not go into much detail in my book, for the information was extraneous to the story, but I fell into the rabbit hole of research and discovered a wealth of Black history in colonial Nova Scotia, mainly concerning the thousands of former slaves granted their freedom by the British after the American Revolution and transported to Nova Scotia, where they could live their lives as free citizens of the colony. Perhaps there's another novel in there!
I agree. It's a fascinating and under-shared story. Where can we learn more about you and your books?
The Assistant can be found at your favourite bookseller through this link:
www.books2read.com/theassistant
You can learn more about me and my books at www.rianaeverly.com. My blog is on the website, and I have some information on another region that is rich in the history of the War of 1812 – Niagara.
Also, please visit me at www.facebook.com/RianaEverly/ to connect on Facebook. I love meeting people and chatting about books and history and whatever else appeals.
Subscribe to my newsletter and get a chance to win a signed paperback copy of Acre's Bastard.  Each month you'll receive links to interviews with great authors, news about upcoming events and previews of my work in progress, Acre's Orphans. Look at the bottom left of the page for the sign-up sheet. No spam, just once a month updates and a chance to learn about great new Historical Fiction of all types from around the world.