Lately, my email has been filled with authors who've written Civil War dramas (henceforth to be referred to as Civil War 1.0, because I've got a bad feeling about this.) I'm a bit ambivalent about the time period, maybe because I'm Canadian and don't really empathize too much with the South on this one. (I've heard all the arguments. Bite me.) At any rate, many of the authors have deep family connections to the event. Such a writer is Greg Seeley, whose new novel, "Henry's Pride," is here for your consideration.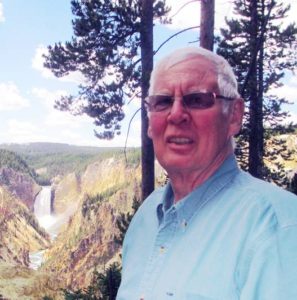 Greg Seeley was raised on a farm north of Afton, Iowa. He graduated from the University of Northern Iowa with a major in history and received his Master's degree from the University of Iowa. He is a retired certified public accountant and lives in Overland Park, Kansas with his wife Carolyn, a retired math teacher.
Henry's Pride

is Greg's first novel. He is also the author of
a book verse entitled
The Horse Lawyer and other Poems.
So what's Henry's Pride all about?
Henry's Pride is a wide-sweeping novel of the Civil War told from the perspective of two families, one from Minnesota and the other from Georgia. Henry Hancock is a Minnesota tenant farmer who reluctantly but dutifully goes to war to save the Union. Darius Morgan, the son of a Georgia plantation owner eagerly enlists in the Confederate army to save what he considers to be his rightful legacy. Other characters, whose stories are interwoven include Hamilton Stark, the cowardly yet vicious overseer from the Morgan plantation and Adam Kendrick, a gentle but dutiful southern soldier, who must keep his anti-slavery sentiments hidden. Meet also Joshua Gibbons, a Union chaplain and Hosea Billings the vindictive captain of guards at a Federal prison camp.
The story is told through the usual means of narrative and dialogue but also through numerous letters written back and forth between the characters expressing their loneliness, fear, pride, and other emotions associated with what the title character calls "the nation's nasty business". The story also portrays the devastating effect of war on soldiers and families alike – wounds both physical and mental as the characters deal with battle injuries and with what is now call PTSD. There is Jonas Hancock, Henry's brother, who is injured and mustered out early in the war but continuously deals with haunting memories. There is Henry himself, tormented by reminders of what he has had to see and do. Henry's Pride is a war novel that, in sense, is also an anti-war novel. Characters on both sides examine themselves and must decide whether or not their respective country's objectives are worth the sacrifices they and thousands of others are called upon to make. Henry's Pride is not about generals and military strategy or troop movements. It's about ordinary soldiers and families each trying to find their way through the "madness" that is the Civil War.
What inspired the story? Where'd your passion for the topic come from?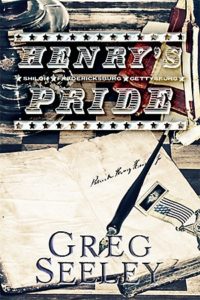 My great-grandfather, Ira Seeley, served with an Iowa regiment in the Civil War. When I was still in elementary school, my grandmother would sometimes bring out letters he had written home, show them to me, and read me some of them. After college, I took the same letters and carefully typed a transcript of each one exactly as written.
Many years later, after I retired as a CPA, I thought about trying to reconstruct all of the unsaved letters that my great-grandmother might have written to her soldier husband and mesh them with the transcribed letters.  I soon determined the task to be nearly impossible given the time it would have taken for their letters to cross in the mail and the difficulty of determining which letters each would have received when writing to the other. At that point, I decided to write a novel of the period – a fictional account where I could weave into the story letters to and from my characters written in the style of the day.
What's your favorite scene from the book?
I believe my favorite scene takes place after Henry Hancock has been mustered out of service and has returned home. The traumatized Henry, though of Methodist faith, seeks out a priest to take his confession and absolve him of the things he has had to do. The scene shows a certain depth of feeling shared even now by veterans of more recent wars. Though Henry was a hero of the Battle of Shiloh – even called 'the Lion' by his men, he is vulnerable. He is at the same time proud of his service to the country and guilt-ridden over the part he has played.
Where can people learn more about Henry's Pride?
The book is available at Goodreads and as both an e-book and paperback edition at Amazon.com. For signed copies, contact me at Greg.Seeley@att.net.