When you write historical fiction AND fantasy, as I do, finding others who mix the two is always fun. Add to that Jackie Anders is also a Black Rose author (Black Rose will be publishing my new novel in November,) and I knew I had to speak to her.
Jackie, welcome to my little corner of the blogosphere.
I am glad to be featured on this blog! I am a mother of three, teacher, writers' podcast co-host, and an author. So why am I an author? I have always loved to write. However, my journey began when I was five. I began by writing music and lyrics. After a few years of staying up until two in the morning reading books, I decided to start writing books instead of music. My first book was Phoenix: Field of Mars that I queried for over a year until I finally got a publishing contract with it releasing in Dec. 2018. Now, I have Phoenix 2: By the Sword which released in Feb. 2020 and Arion Rising that released in Sept. 2019.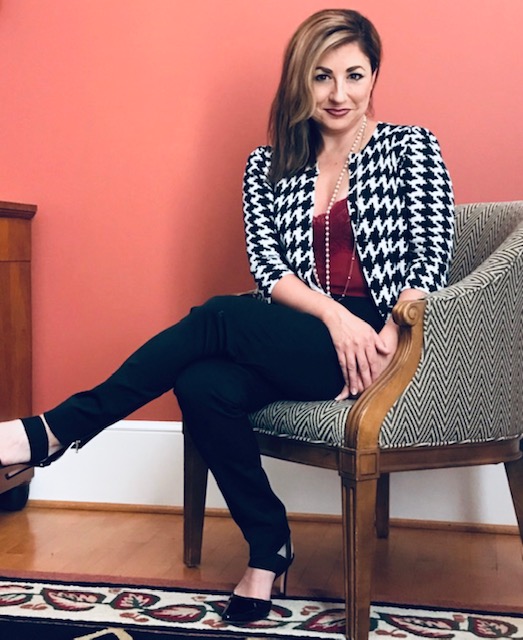 What is Phoenix: Field of Mars and the rest of the series about?
Phoenix: Field of Mars and Phoenix: By the Sword are the first two books in the Phoenix Trilogy. Phoenix begins with a young career woman that expectantly falls into a U.N. Special Ops mission that takes her from 2018 to First Century Ancient Rome. After learning her new reality, she discovers that the team's mission is to stop a biochemical scientist from unleashing a deadly virus on the unsuspecting 1st Century people in order to change history.
As Kyla encounters hostility and strife on her journey, she is surprisingly protected by the team's leader, Capt. Christopher Eriksen. Even though Eriksen has many internal struggles from what he's seen and done, he inspires her to trust in something bigger than herself. But as Kyla and the team race to stop the impending genocide, Kyla's biggest fear is no longer the known threat. It is the not knowing if she will ever be able to get back home.
What is it about the story or the magic system that appealed to you? Why this story?
The huge appeal in my stories is 'hope'! Yes, I have adventure, action, historical fiction, romance, military, and spiritual undertones, but overall my stories about hope!
Who are the authors who influenced you and who do you like to read?
If you enjoyed the Twilight Zone, then you know who Richard Matheson is. He was one of my favorites. One of his novels became a movie, I Am Legend. I also enjoy Ayn Rand, H. G. Wells, Diana Galbadon, and Francine Rivers.
Where can we learn more about everything you're up to?
I am on Twitter: @jandersbooks, Instagram: jandersbooks, Website: jandersbooks.com, Facebook: Jackie Anders – Author, and Goodreads: Jackie Anders
You can also tune into our writer's podcast that I co-host called By the Moonlight Writers Podcast!
And if you haven't already joined my email list, you should do it and get a FREE story that few have ever seen, and is available on my site only to those who subscribe. Signup is on the left side of this page. You'll have links to cool interviews with other authors and learn all about my upcoming book (a werewolf detective, no Zombies!) Johnny Lycan and the Anubis Disk. it's coming November 19 from Black Rose Writing.