All historical fiction fans have their preferred time periods. One of the joys for me is when someone introduces me to a time and place I might not have been as familiar with. Such is the case with Michael Ward and his novel Rags of Time set in England during the mid-1600s.
Okay, Michael, what's your deal?
I count myself lucky indeed to have grown up in Liverpool during the sixties. We really did feel we had the world on a string thanks to the Fab Four. I always hankered after journalism and my first interview was with Frank Zappa, on tour in Liverpool, for my school magazine. I didn't realise then my reporting career had just peaked at the age of 15.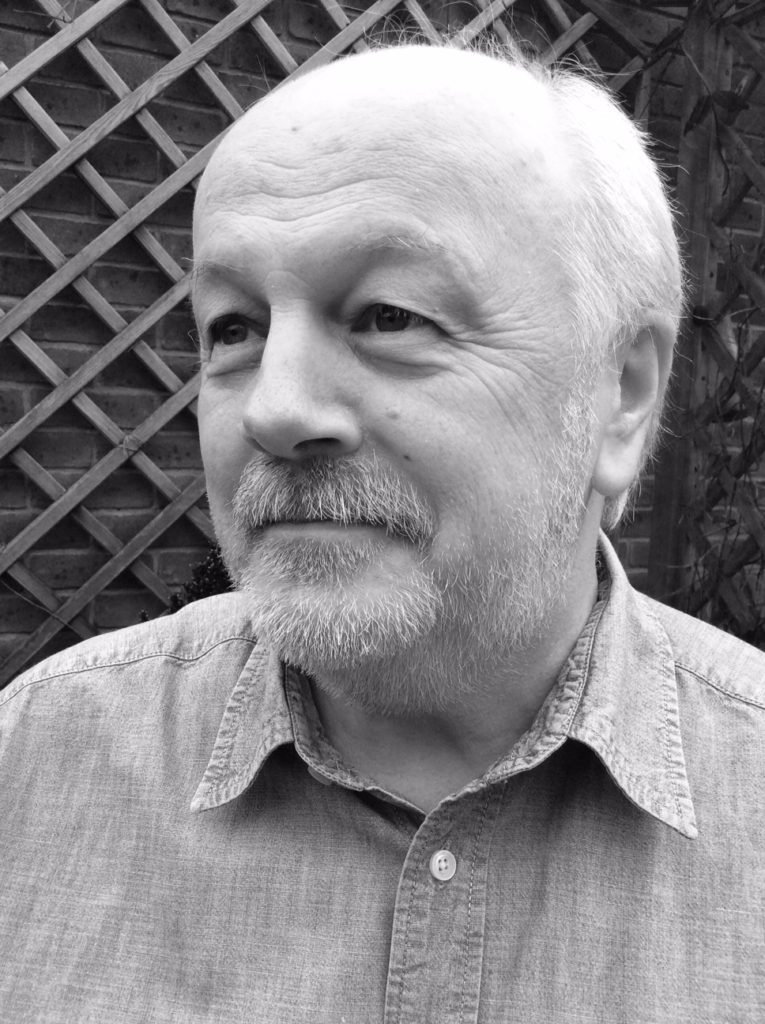 Later I joined the BBC before becoming a journalism academic. But, as they say, inside every hack there's a book waiting to come out. I eventually succumbed when I discovered historical fiction and a fascinating period that, to me, had been relatively overlooked – the mid 17th century Stuarts. The die was cast.
What is Rags of Time about?
'Rags of Time' is the first in a series which will chart the adult life of my hero merchant Thomas Tallant. Tom returns from India with a ship full of spice to find England sliding into Civil War, and London in the grip of a bitter struggle between King and Parliament. The streets are seething with sedition and soon Tom is being dragged into London's turbulence, falsely accused of killing a wealthy merchant and then, later, the death of the man's partner.
He meets Elizabeth Seymour – equally addicted to astronomy, tobacco, mathematics, and gambling – who steals his heart and then saves his life by untangling the web of intrigue that threatens to pull Thomas under. Their journey of discovery takes Tom from the underground radical press to the halls of Parliament, and the apprentice boy riots to a regal masque ball, all in search of truth and his salvation.
What is it about that time period or character that appealed to you? What are the roots of the story?
The more I researched this period, the more I realised it must have been a remarkable time to be alive, in London. Everything was changing. Religion, politics, society, commerce, science, and medicine – all were touched, and in some cases transformed, by the spirit of this age.
So I wanted my readers to see, hear and smell this for themselves, by walking in Tallant's shoes, experiencing both the everyday and the dramatic. Understanding, for example, how centuries-old medical cures and treatments of dubious value were finally being challenged and replaced by science. But also witnessing historic events such as the Fire of London, or the execution of Charles 1.
Do you have a favorite scene?
That's very difficult! Possibly an extended scene between Tom and Elizabeth that marks the turning point in their relationship, when Tom shares his darkest secret with Elizabeth. It took me an age to write and re-write because I wanted the scene to end with the reader understanding completely that a bond had been created, through the offer and acceptance of deep trust, without any overt reference to this throughout the dialogue. Tricky!
Where can we find your book and more about you?
It's available in paperback and e-book on Amazon. I've just joined Goodreads and am developing my author profile there. Book 1 ('Rags') introduces us to the rending divisions that will soon lead to Civil War. Book 2 is now in development.
We interrupt this interview for a shameless plug. Acre's Orphans has won a much-coveted "Discovered Diamond" award for historical fiction. You can read the review here, or just take my word for it and buy the book.