The US Civil War (actually, given the current mood in this country maybe I need to start referring to it as Civil War 1.0) is a great backdrop for drama. Patriotism, family squabbling, technology-enabled massacre–all come together in one time period.  Today's author takes all that very seriously.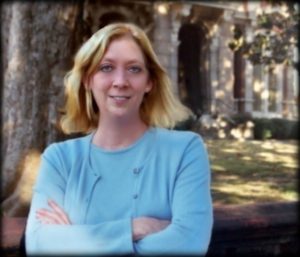 JDR Hawkins is an award-winning author who has written for newspapers, magazines, newsletters, e-zines, and blogs. She is one of only a few female Civil War authors, and uniquely describes the front lines from a Confederate perspective. Her Renegade Series includes A Beautiful Glittering Lie, winner of the John Esten Cooke Fiction Award and the B.R.A.G. Medallion, A Beckoning Hellfire, which is also an award winner, and A Rebel Among Us, which has just been published. These books tell the story of a family from north Alabama who experience immeasurable pain when their lives are dramatically changed by the war. She's a member of the United Daughters of the Confederacy, the International Women's Writing Guild, Pikes Peak Writers, and Rocky Mountain Fiction Writers. She is also an artist and singer/songwriter. (Editor's note: Showoff.)
What's the idea behind A Rebel Among Us?
After David Summers enlists with the Confederate cavalry, his delusion of chivalry is soon crushed when he witnesses the horrors of battle. Shot by a Union picket, he winds up at a stranger's farm. Four girls compassionately nurse him back to health. David learns his comrades have deserted him in Pennsylvania following the Battle of Gettysburg, but his dilemma becomes much worse. He falls in love with the older sister, Anna, who entices him with a proposition. To his dismay, he must make a decision. Should he stay and help Anna with her underhanded plan, or return to the army and risk capture?
So if you're a Daughter of the Confederacy and all, I'm guessing you've got a deep family interest in the war?
I have always been intrigued with the Victorian era. Living in Colorado, I became enthralled with the old mines and mountain towns. When I visited Gettysburg, I saw for myself the enormity of the battlefield, and was inspired to write a novel about it. However, I wanted to write something from a typical Southern soldier's perspective; something I felt hadn't really done before. So I wrote A Beckoning Hellfire. I decided the book was too long, so I cut it in half. Thus, A Rebel Among Us was created. The story wasn't finished, though, so I wrote another sequel (yet to be published). And then I went back and wrote a prequel, A Beautiful Glittering Lie. I have enough material to write a fifth book in the Renegade Series as well.
What's your favorite scene in the book?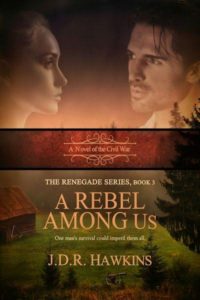 My favorite scene in the book has to do with a secret. And a wedding. That's all I can say!
Spoilsport. You're a social media junkie. How can people reach you (and the rest of us should be making notes. I haven't even heard of some of these!)