"If Raymond Chandler wrote werewolves–and why hasn't he?"
"If you like The Dresden Files, you'll love Johnny Lycan"
"Turmel's move from Historical Fiction to Urban Fantasy is a howling success"
Today is the day that the world finally gets to meet Johnny Lupul, a young wannabe detective with a monstrous secret. Huge thanks to the team at Black Rose Writing for seeing what I saw in him.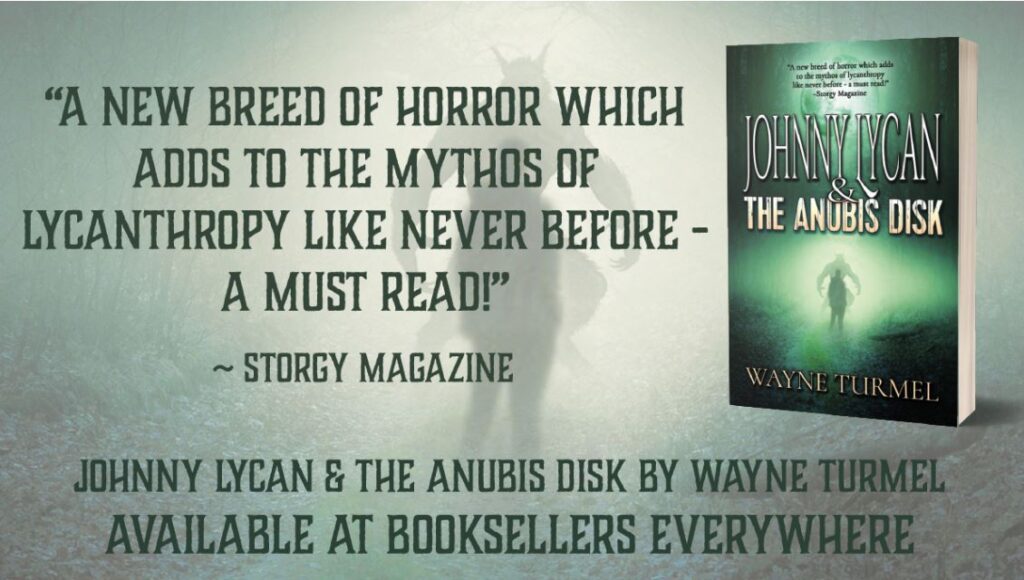 To all my loyal readers, how can you help?
Buy the book at Amazon or through Black Rose Writing
Leave a review on Amazon, Goodreads or wherever you find good books.
Tell your book buying friends, and if you know any bloggers or reviewers, let me know.
Take a selfie with your copy of Johnny Lycan, and let me know where in the world you are. You can win a genuine "Don't let Shaggy run the show…" coffee mug. Just like Bryan from Las Vegas:
I hope you all enjoy this tale, it's the first of a few. Don't let the weasels get you down, and don't let Shaggy run the show.