Good urban fantasy usually starts with a good, "what if?" For just one example, what if an average joe who wanted to be a detective happened to be a werewolf? That's a pretty simple one. Other stories are more ambitious: what if all the evil characters–Lucifer, witches and demons had to band together to save the world? That's the kind of thing that goes on in the head of Leslie Swartz, and her new Seventh Day series.
Leslie, who are you and what's your deal?
I tell people I'm a poet-turned-novelist which sounds pretentious but I think it's important if they want to get a sense of how I write. My style has been described as blunt, honest, and evocative. I don't write beautiful prose for the most part. I don't spend too much time describing things like what characters are wearing or what color walls are painted. I write to inspire emotion. I want the reader to feel something.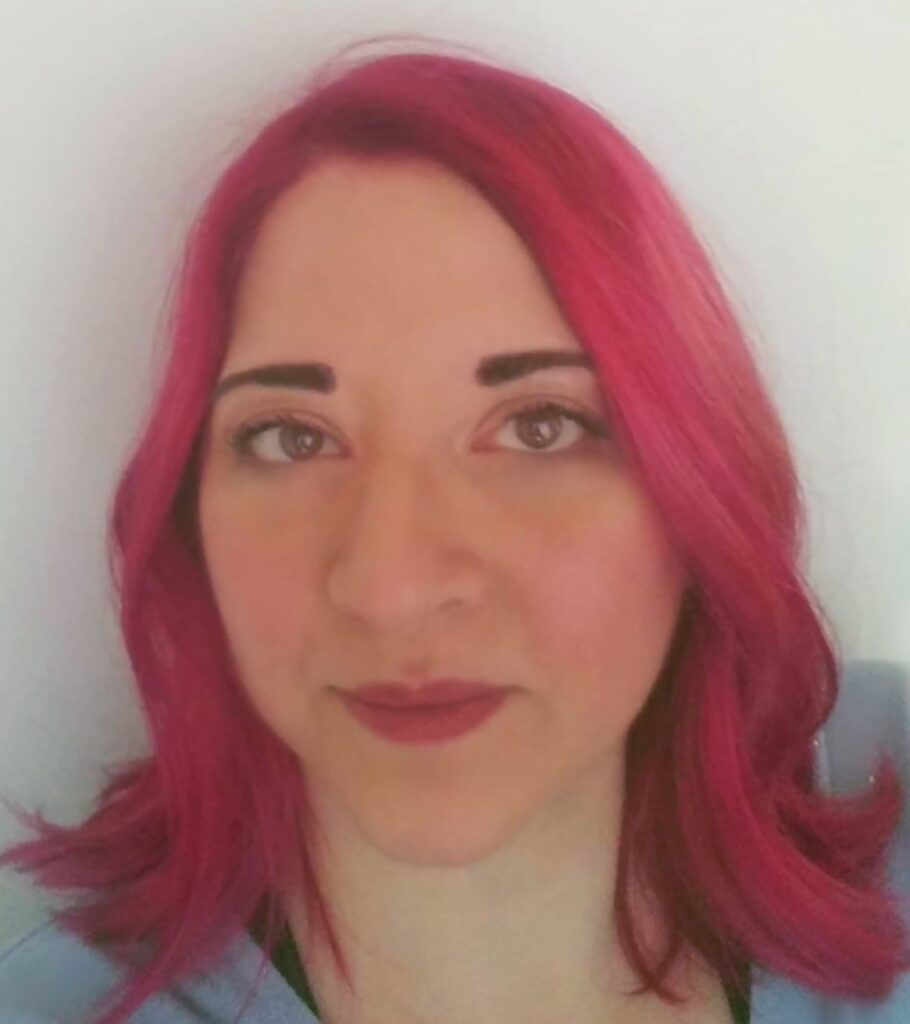 As for who I am outside of my work, I'm a 41-year-old woman in Indianapolis homeschooling three kids during a pandemic. I'm tired. I get maybe an hour or two of free time a day that I usually spend watching easy TV to calm my brain down. My favorite show right now is The Challenge. Team CT for life!
What's the big idea behind the first book in your series, Seraphim?
The Seventh Day Series is seven books of rowdy angels, vampires, witches, and Lucifer fighting monsters and preventing one Apocalypse after another. Really, though, it's a story of found-family, complex relationships, trauma, and redemption. It's character-driven, dark, funny, and chock-full of twists.
That's a lot going on. Where did the idea come from?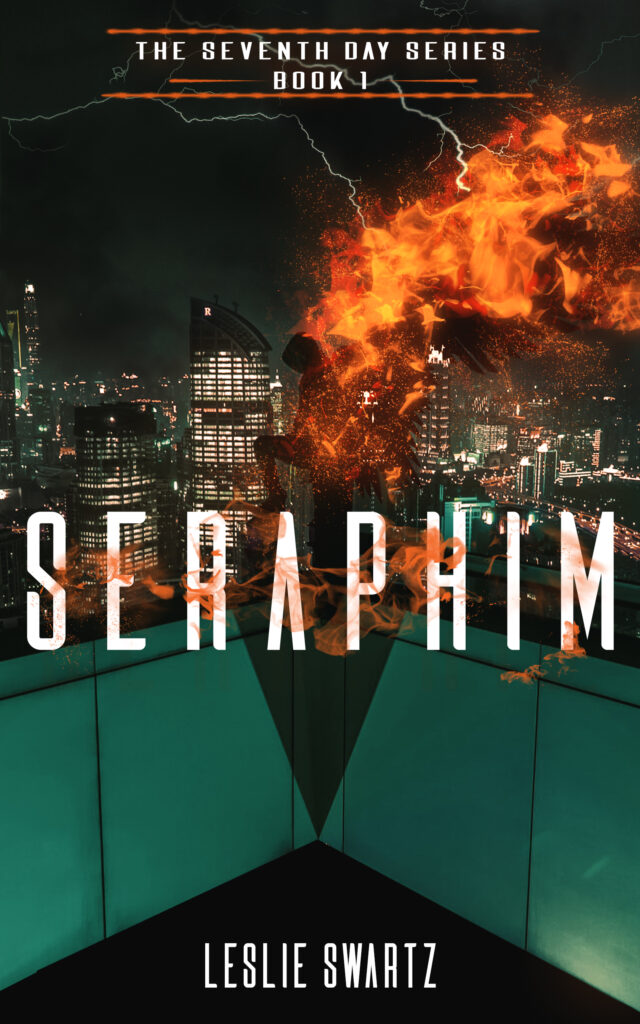 "Wyatt" came to me in a vision when I was sixteen. I can't explain it so I won't try but he was very clear to me; steely eyes, dark hair falling in his face, angry and depressed but like, resigned to it. I didn't create him so much as I just kind of became aware of who he was. So, I spent years researching religious lore and different mythologies. I'd have an idea and start writing but inevitably, I'd throw it out. No story was ever good enough for the character. So, one day I was watching Guiding Light and this actor, Tom Pelphrey came on the screen and he looked exactly like the character in my head. It was uncanny. Obviously, I became a fan and watched other things he was in.
Over the years, his facial expressions and his very precise way of speaking became part of "Wyatt". Years later, I was watching an episode of Iron Fist and Tom Pelphrey did this scene that broke me in half. I lost it. Complete meltdown, hysterically sobbing on my couch for forty-five minutes. When I got myself together, I had all this renewed gumption to get these books started. I had a ton of plot ideas but none of them made sense if "God" was who I said he was. So, I was going over everything with my husband and he looked at me with this how-have-you-not-thought-of-this-before face and said, "What if 'God' was asleep?" Mind. Blown. Everything else fell into place. It all worked. That day, I wrote character bios, a few scenes, and outlines for the first four books.
Inspiration is a funny thing, ain't it? What do you read?
I love Shakespeare, Poe, and Dickens, as we all do, right? Anne Rice and Stephen King are, of course, huge inspirations for me. I remember being in the fourth grade and relating so hard to "Gordie" from The Body. I started writing stories when I was four, so that character was everything. My favorite newer authors are Evelyn Chartres and J. Edward Neill. I love anything creepy with lots of twists and they deliver in those departments in spades.
How do folks find you to learn more?
Johnny Lycan and the Anubis Disk is now available in paperback and Kindle, and available almost anywhere from #BlackRoseWriting. It's an American Book Festival Finalist for Best Horror of 2020. "If Raymond Chandler wrote about werewolves."