One of the best things about moving to Las Vegas has been developing a whole new network of local writers. One of the nicest and, more importantly, successful of these is Amanda Skenandore. Her first book, Between Earth and Sky, impressed the heck out of me. Her second, The Undertaker's Assistant, is just out now.
I've met you a few times now, but tell my readers about you. What's your deal?
I'm originally from Colorado, but I now live Las Vegas, NV with my husband and our pet turtle, Lenore. When I'm not writing, I work as a registered nurse at a local hospital. My first novel, Between Earth and Sky, came out last year. The highlight of my debut years was winning the American Library Association's Reading List Award for Best Historical Fiction. My second novel, The Undertaker's Assistant, released in July. I'm an avid reader, tea-drinker, and wanderlust. I love to write historical fiction because it transports me to past while at the same time shining light on the here and now.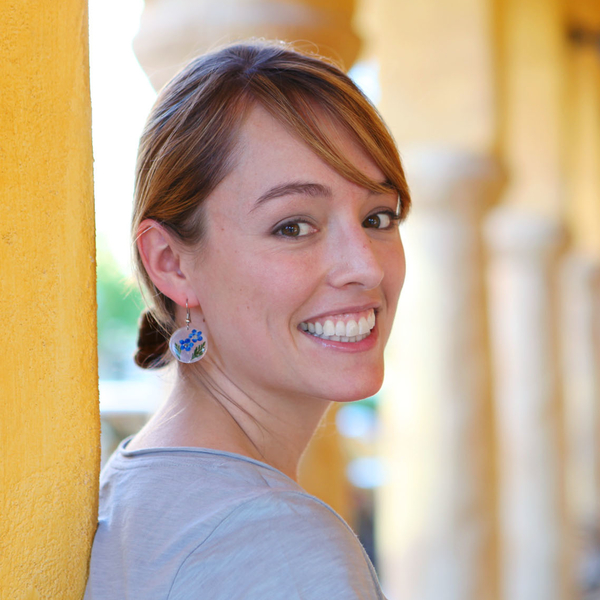 What is your book about?
The Undertaker's Assistant follows the story of Effie, a young freedwoman who earns her living as an embalmer, as she seeks out her past amid the growing violence and racial turmoil of Reconstruction-era New Orleans. She says in the novel, "The dead can't hurt you. Only the living can." A former slave who escaped to the Union side as a child, she knows the truth of her words and keeps her distance from the living. But two encounters—with a charismatic state legislator named Samson Greene, and a beautiful young Creole, Adeline—introduce her to new worlds of protests and activism, of soirees and social ambition. Effie decides to seek out the past she has blocked from her memory and try to trace her kin. As her hopes are tested by betrayal, and New Orleans grapples with violence, Effie faces loss and heartache, but also a chance to finally find a place of belonging.
What is it about that time period or character that appealed to you? What are the roots of the story?
I wanted to explore Reconstruction. Growing up, I remember learning a lot about the Civil War, but very little about Reconstruction. I'd learned the names of a dozen generals, but not the names of the African American men elected to congresses and statehouses throughout the South in the decade following the War's end. Some of these men, like Robert Smalls and Blanche Bruce, were former slaves. What struck me most as I researched, was how progressive the era of Reconstruction was and how quickly that progress crumbled. I'd been taught about carpetbaggers and political corruption, but not about systematic violence and intimidation that truly undermined this progress.
I also wanted to explore the nature of death and dying in an era when that experience was often more frequent and intimate than we know today. A few years ago, I came across an article in The New Republic titled "Who Owns the Dead." In it, the author explores the increasing distance modern funerary practices place between the living and the dead and compares that to earlier American practices. The intimacy and continuity of care our forbears practiced with the dead intrigued me. The article also mentioned how the rise of embalming in America coincided with the Civil War as families sought a way to bring loved ones killed in battle home for burial. I knew I wanted to set my second novel during the era of post-Civil War Reconstruction, so the profession of undertaking seemed like the perfect intersection of these two interests.
What is your favorite scene in the book?
My favorite scene—favorite scene to write anyway—was one that takes place during Mardi Gras. It's Effie's first social outing in the New Orleans and is unlike anything she's experienced. I enjoyed researching early Mardi Gras traditions and imaging the varied sights, sounds, and smells Effie would have encountered. Mardi Gras in the 1870s was part celebration, part political rally, and part melee. The hand-stitched costumes and horse-drawn floats were not only mean to dazzle but to convey a message: carpetbagger-rule was coming to an end. It's a tumultuous scene for Effie, one of both excitement and injury.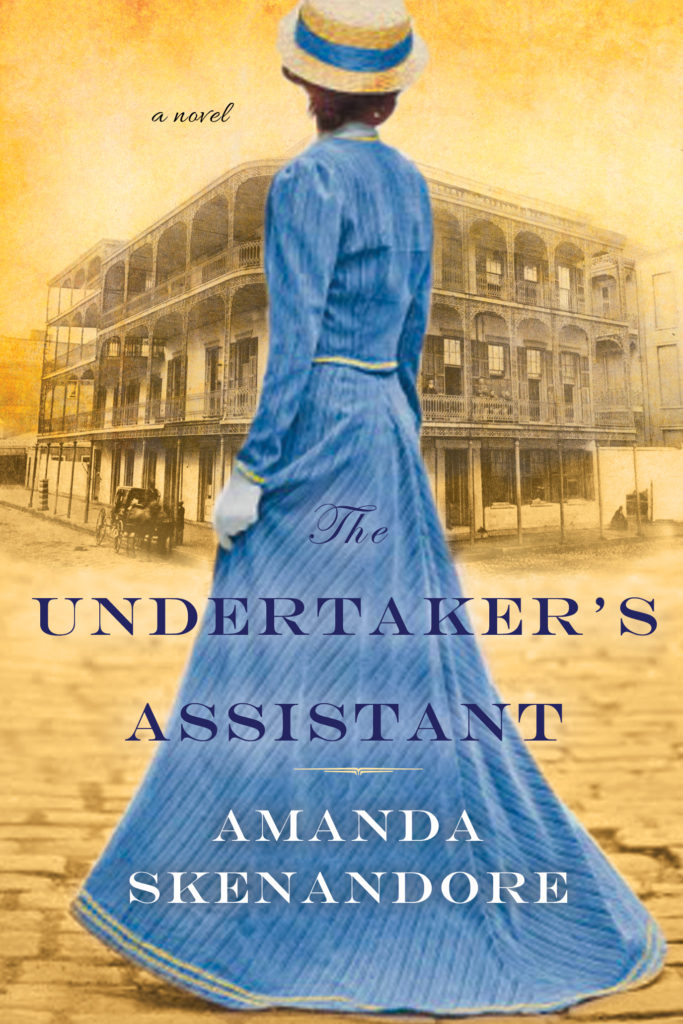 Where can we learn more about you and your books?
I'm most active on Instagram, but you can find me on Goodreads, Facebook, and Twitter too. My books are available wherever books are sold, including Amazon, Barnes & Noble, and IndieBound.