Everyone's writing journey is different. I started writing semi-off-color jokes to tell in front of brick walls, then tried my hand at screen plays (2 optioned. Suck it!) and wound up writing both non-fiction and novels. That's one way to do it. But there is a whole industry out there (about which I know diddly) of role play games and other fantasy stuff. These days, those who have grown tired of the official stories and adventures included with their favorite RPG can actually sit down and write their own. It doesn't hurt to have a few tips to writing a D&D campaign, for example, but you never know what journey creating your first original adventure will lead you to.
That brings us to this week's interview. Joab Stieglitz has turned his fascination with Lovecraftian horror from the 20s and 30s and a bump in his RPG career into a new novel series.
Joab, your story is different than a lot of us, and I confess I'm not familiar with half of what you're talking about, so use small words and give me your story…
I grew up in suburban New Jersey, where I was the youngest of four children. My siblings were significantly older than me, and my mother was quite ill, so I spent a lot of time by myself. I was a pre-school drop out and was instead taught by Hogan's Heroes, Star Trek, Bugs Bunny, and the 4:30 Movie. I started writing stories for myself when I was in fourth or fifth grade.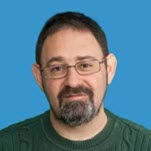 I have been active role-player and game master since middle school. I have played or run games in a variety of genres over the past forty years, and I made notes about those adventures as I went along, and I wrote short stories about some of them which unfortunately were lost to time in the pre-computer age.
I have always wanted to be a writer, though I didn't realize it for quite some time. Over the course of my career, which has always been in Information Technology, I have gravitated toward writing tasks. I have written various forms of documentation, training materials, project plans, requirements, design documents, and even computer programs.
In the early nineties, I started writing a short story that I had intended to submit to a game publisher for their new setting, but by the time I had finished it, they had published their own description of the region had selected, which was incompatible with mine. So I retooled the story for another game setting, but this time, my choice of heroes was not allowed in their universe. So finally, I decided to create my own setting.
I devised an entire fantasy world that incorporated analogs of various Earth cultures, each identified by their own unique accents and mannerisms. I created maps and descriptions of various locations, with the intent of writing multiple stories there. I again retooled my short story, and this time, it morphed into a novel.
Over the course of the next twenty-five years, I would add onto that initial piece, a few pages or chapters at a time, "when the muse hit me." When I turned fifty, I had over three hundred pages of materials, but the story had changed. The disparate pieces I had written over time varied in plot, tone, writing quality, and even the genre.
I considered rewriting it, but that was too daunting. Instead, I shelved that project, looked over the notes of various games I had played over the years, and started writing something new. I wrote a 1500-2000 word chapter each week, and have published four novels, roughly one every six months.
A lot of us have re-purposed old work but that's pretty dramatic. What's your book about?
My first book, The Old Man's Request, is the story of three people assembled by the aging trustee of a small college to address an indiscretion from his own college days where he and some friends dabbled in the occult with tragic consequences.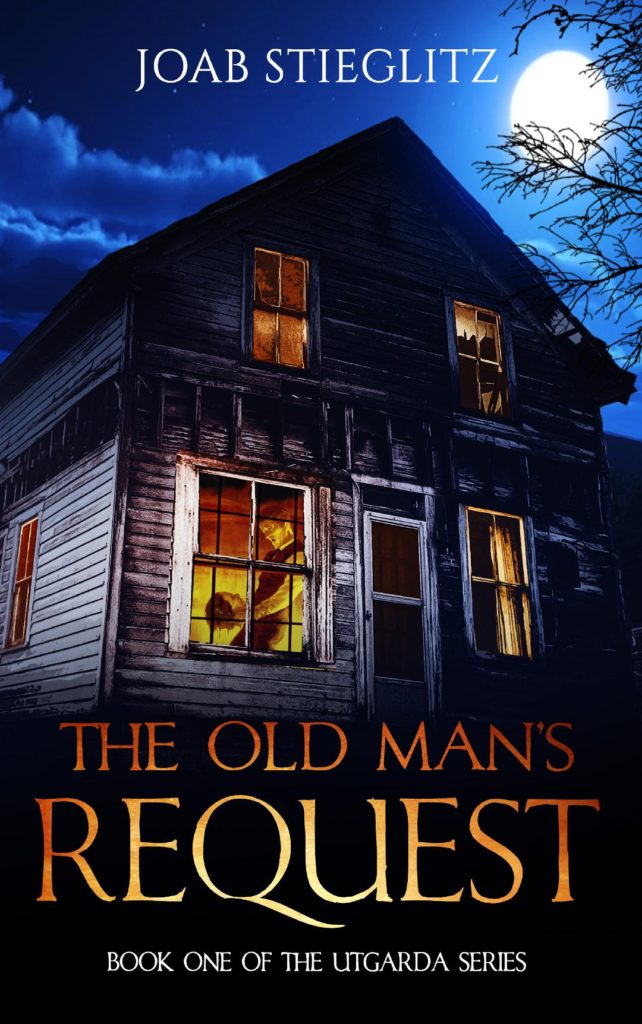 My main character, Dr. Anna Rykov, is a Russian-American anthropologist in 1929 New York. This presents her with a number of challenges as a woman in a not fully recognized field who people think could be a Bolshevik. Anna is aided by Harold Lamb, a medical doctor from a sheltered upbringing, and Father Sean O'Malley, a Catholic priest with his own secrets.
These three agree to the trustee's death bed request to deal with the horror that he and his friends had unleashed, and The Old Man's Request tells what happened. Of course, they make discoveries that lead to subsequent adventures.
What is it about that time period that fascinates you?
I've always been a fan of cosmic horror, the notion that humanity is insignificant in the vast universe, and extra-terrestrial interaction with humanity is purely coincidental and insignificant from their perspective. The works of H.P. Lovecraft and his circle inspired me to write my own cosmic horror story, but unlike those works, I decided to write stories where the heroes can win to some degree. The cosmic horror genre appeared in the pulp magazines of the 1920s and 1930s, which was a time of tremendous cultural, political, economic and technological change. I have always been a cultural history buff, so this was the obvious setting in which to place my stories. The first three books take place in the summer of 1929, right before the stock market crash and the Great Depression, where people enjoyed life with reckless abandon.
Where can we learn more?
Information about me and my books can be found at www.joabstieglitz.com. I am also on Facebook at Rantings of a Wandering Mind, and on Twitter at @joabstieglitz.My works are all available in paperback, Kindle, and audiobook formats on Amazon.
Don't forget to support the authors we showcase. Of course, you could give some love to my novels as well. Acre's Orphans is available on Kindle and Paperback. And if you enjoy what you read, spread the word with a review on Amazon, Barnes and Noble or Goodreads.