I love my Kindle. It allows me to consume books like jelly beans; the price is low and if I don't enjoy it there's another book waiting. An advantage of this is to try Urban Fantasy from unlikely sources. On the more well-known side, there's Nigerian author Suyi Davies Okungbowa's David Mogo, God Killer. It was great fun, but he's been getting a lot of love in the press. One of the more pleasant surprises was an author from Bangladesh (and if you didn't know they had sci-fi fans in Bangladesh you're a stupid Westerner like me.)
Saad Hossain lives in Dhaka, and writes in English. His novel, The Gurkha and the Lord of Tuesday, leans on South Asian fantasy- Djinn (Genies to most of us) and Gurkhas (the fierce soldiers made famous during the British Colonial times) and yet has great science fiction elements. Killer AI, the city of Kathmandu, Nepal, is one of the last bastions of civilization after a worldwide disaster… there's a lot going on. It was crazy, inspired, and completely unexpected. I needed to ask him a few questions…
Please introduce yourself to the readers, Saad.
I think I'm pretty much an accidental writer. I live in Bangladesh, I write in English, there's a very small readership at home, and when I started out, no publishers who wanted English fiction. The odds of anyone outside Bangladesh wanting genre fiction from me was slim to none, so it really took a series of lucky breaks and accidents to even get published. I feel like I get to write with a lot of freedom because I have no target markets to deal with or any expectations. For example, my first novel was about two Iraqi black marketeers in Baghdad after the fall of Saddam, and my next one was about Djinns in modern-day Dhaka. Gurkha of course, is about djinns in the future. Other than writing I have a full-time job. I inherited a factory from my dad, so I basically manufacture yarn and export it to various places around the world. It's not as fun as writing but it definitely pays the bills.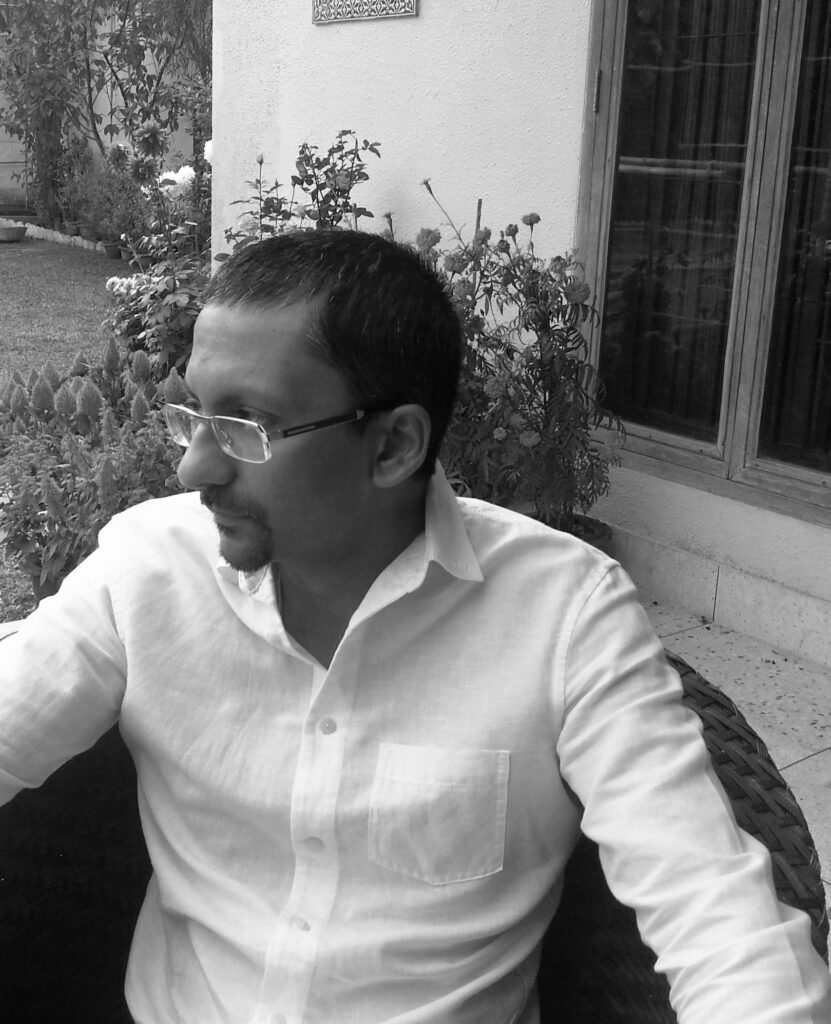 I was taken by surprise by the book. You can probably describe what it's about better than I can…
This story is about a djinn who wakes up and finds the world wholly different to how he left it. In a way, its like leaping from a fantasy setting to a science fiction one. I enjoyed writing this one. The djinn is bombastic, he talks a great game and he is in fact very powerful but he's actually not ambitious at all and if left alone he would be quite satisfied eating, drinking and carousing somewhere.
It's the humans around him who goad him into action, forcing him to escalate the situation until he ends up changing the very nature of the City he's trying to rule. This is part of the djinn universe I'm working on, so some of the characters are recurring from my earlier novel Djinn City, as well as the sequel to it which I am currently working on. 
What is it about that magic or the story that drew you to it?
I always start with a character first. I have no idea what kind of story it will turn out to be, I never outline, and I very consciously avoid thinking about the ending because I find that plotting out everything kills my motivation to actually write the damn thing. So for me, the first step is always the main character and the story sort of accretes around them. The Djinn's nature, his predicament, his dire threats against everyone he comes across, his bewilderment that force alone is not enough to dominate his environment–all these things were interesting to me, and everything else just kind of fell into place. For example, it was natural for him to meet a Gurkha as he was coming down the mountain, but other than general background information on the legendary soldiers, I did not really have a role for in mind. It kind of developed organically, that the main story hinged on this old retired Gurkha eventually, that the human element of the story is what forced the djinn into taking part in life.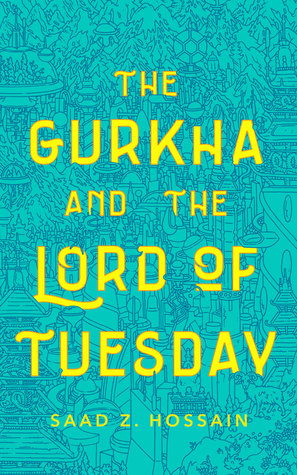 Growing up in another part of the world, who are the authors that inspire you?
Neal Stephenson, the Baroque Cycle, as well as Snow Crash, pretty much everything he wrote.
William Gibson: I love the older stuff, Pattern Recognition is my favorite, but again, I'll read anything by him.
Terry Prattchett: Love the guard sequence, but all of discworld is amazing. If i had to live in a fantasy world I'd take discworld.
Iain Banks: Culture series. Love the utopian thing, and the ship names.
I love rereading the Count of Monte Cristo every few years, and also Jane Austen. My favorite is Persuasion, but normally I'll read Pride and Prejudice, Emma and Persuasion in a row. 
Where can we find you?
The easiest way is on Goodreads
Not to crash the party, but Johnny Lycan & the Anubis Disk is coming in November. Order now by clicking here and going to Black Rose Writing. Use the promo code: PREORDER2020 to receive a 15% discount. Amazon, Barnes and Noble, Kindle and Audible coming in November. And look to the side of the page to sign up for my newsletter.