Mashing up mysteries with fantasy is a time-honored tradition. Patient Zero, of course is Harry Dresden, but also includes others like Nate Temple and (ahem) Johnny Lycan. A new addition to this crew is Alix Deveraux, the creation of this week's interviewee, Chelsea Callahan.
Chelsea, what's your story?
I am a hermit. I spend most of my time writing, because that is where I'm happiest. I've always loved stories, in any form I can find them. I'm that rare bird, who's always watching something, or listening to something. Silence, even when I'm writing, just puts me to sleep, or if it's late at night, silence just creeps me out.
I didn't start out writing stories. I'm an extremely visual person so when I learned in 5th grade that you could take beautiful words and create this thing called poetry with it, I started there. Poem after poem I wrote, and then as I got older, those poems became short stories. Things that felt so long at the time they had to be novels….little did I know I'd get to college and write papers twice as long. It wasn't until my sophomore year in high school though, that I began writing a story with the intention of getting it published. I'd finally gotten to the point of wanting to write my own story. My head was so full of all the movies, and television I'd devoured, I had to make a story of my own. I had to play with characters swimming around inside my head.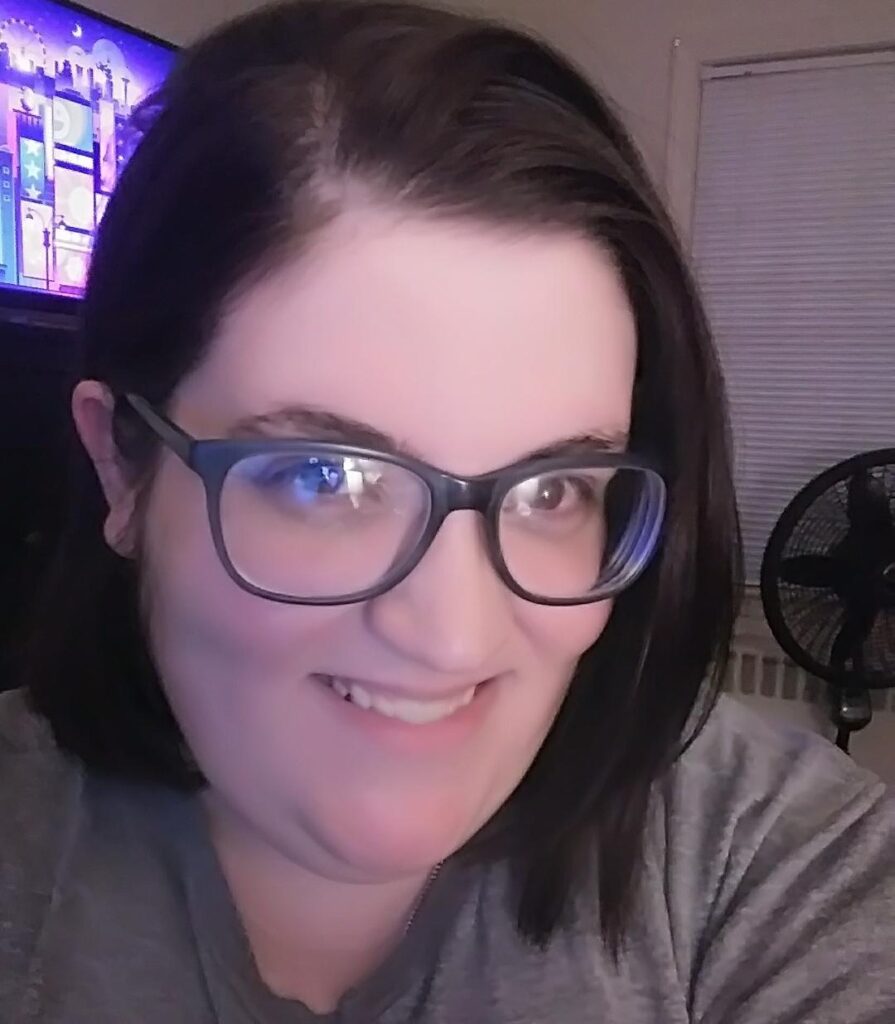 One problem. I've always struggled when it comes to writing. Looking at me now, you'd never guess I used to hate writing and hate reading. My dyslexia, made both of those things a major problem while I was growing up. I still have problems with them. It's hard to feel confident about anything you produce when your brain tells you what you're seeing is correct, and the person reading it sees something entirely different. I can edit a thousand times, read and reread every word on the page, and still miss the most obvious of errors. I've gotten better thanks to the support of my mother, and my friends. It is possible to get better, to improve, but I know I'll struggle with it all my life.
I just won't let it stop me from telling the stories I know I was meant to tell.
Good on you. So what's the deal with Alix Deveraux?
My most recent release is called Wicked Raven. It's the first book in my Alix Devereaux series.
The main character Alix, has been away from home for three years. She's been traveling the human world and the fae world desperately hunting for the thing that killed her fiancé and nearly burned her alive inside their New York City brownstone. But after three years she's tired of the chase, and has decided to come home, and pay her respects to her fiancé on what would've been his thirtieth birthday. What she soon discovers through a dead body left for her on Rhys's grave is that The Raven has returned and she might just be his next victim.
It's a thrilling ride full of emotional trauma, murder mystery, magic, romance, and general mayhem. Out of everything I've written it's my favorite so far, but it's also not my only Devereaux novel. The first book I published, Eyes of the Grave, is the first book in The Rebekah Devereaux series. Which centers around one of Alix's many cousins. This one in particular living down in New Orleans. Rebekah is a P.I. with a unique talent. With one touch she can solve a murder or prevent one. The problem is that when she touches this latest body, her visions say she herself is the killer. Trying to figure out what exactly happened to the dead girl in the cemetery, Rebekah has to balance keeping her potential involvement a secret from the cops, and repairing the rocky relationship between her and her husband. I mean honestly though how do you tell the man you love, all you can think about when he touches you is killing him?
Then of course there are five short stories out that bridge the gaps between the novels and provide some fun side adventures to expand the world.
What is it about the magic system or the story that inspired you?
I fell in love with Urban Fantasy when I heard someone describe it as magic in the real world. An idea that just fascinates me. On a deep level I'd love to discover that the world I see around me every day is hiding a much weirder magical world right beneath the surface. I mean who doesn't reach for something across the room and just wish for a second that their magic powers would kick in and the object would just zoom right over into their hand?
After watching things like The Magicians, Harry Potter, and Buffy. Then reading books by Jim Butcher and Patricia Briggs I found myself asking, what if all of that was possible? What if witches could be all of these things, do all these things? What if all the stories were true on some level? How do you control a world like that? Those questions proved to be extremely thought-provoking for me, and my books were born from the answers.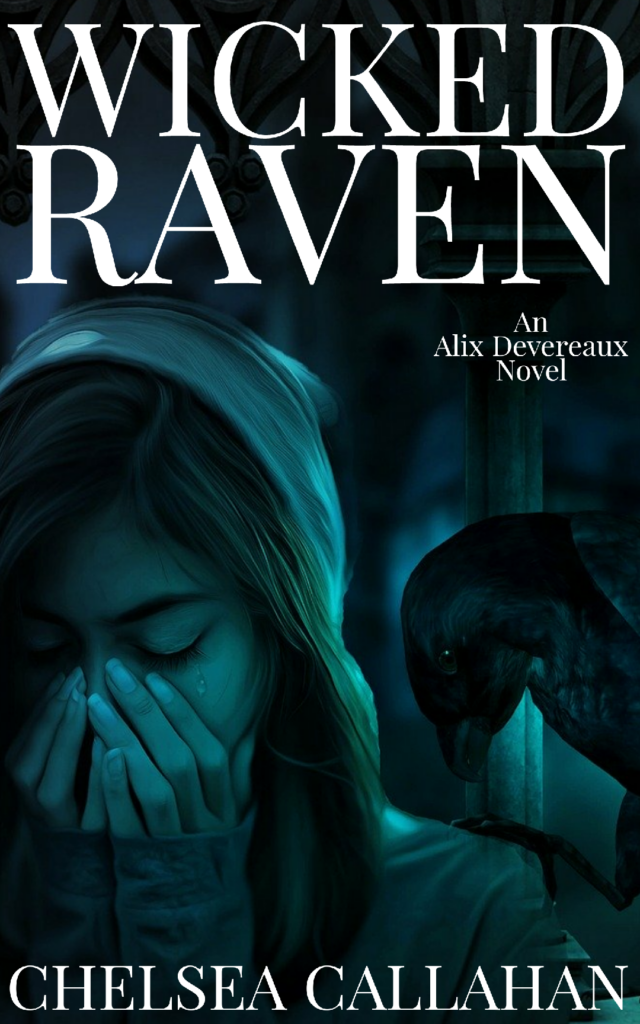 The magic system that exists in the universe of the Devereaux witches is largely a person to person design. It all comes from inside the witch, and burns calories, because what better way is there to explain the thin beautiful people in the world that seem to be completely unreal when you look at them. But beyond that, each witch, or mage expresses their power in their own way. The weaker the witch is the more standard their power becomes, but for witches like my characters Alix and Rebekah things start to get a bit varied.
For example: Rebekah's powers manifest heavily in telekinesis, and through her touch. If you surprise her, and brush any bit of your skin against hers she's overtaken by a vision of your death. Or at least how you will die based on the decisions you've made up to that exact point in time. Alix's powers rely more heavily on spell work and sheer force of will. Then there's a third cousin Shado that appears in Eyes of the Grave who's power leans more heavily on healing energy, or healing auras. They're all part of the same family, by blood, but each one has their own spin on their power.
I love this type of magic, because it truly means you never know what to expect. Each person has their own identity, their own power. Which is also why the manifestation of that power comes with color, gestures, and words, or some combination of those things. People use spells in different languages. It's all up to the user. Just as it's up to each person in the real world how they handle themselves. Magic or not, we all have power, and we all use it a little differently than the person next to us.
Who do you read, that people should know about?
Cassandra Thompson and Halo are two Indie authors I encountered through Twitter, who are not only wonderful writers, they're also fantastic people. Julia Quinn I've gotten hooked on thanks to the new Netflix show Bridgeton. Jacka I discovered randomly on the shelf one day when Barnes & Noble didn't have the Dresden Files book I needed, and I wasn't able to put the series down until I ran out of new books. Sarah J. Maas is a true master at having her characters deal with emotional trauma. No matter how far from "Human" they are I'm always amazed at how real her creations feel. It's inspiring. Holly Black is a fae queen in disguise I'm almost positive. Then of course, Anne Rice is a classic gothic horror, and supernatural powerhouse. How can you not love her work? Deborah Harkness and the All Souls Trilogy are brilliant. There's so much history, and romance, and mysterious magical adventure. I can't get enough.
But it was Jim Butcher and Patricia Briggs that really inspired me the most to get into writing Urban Fantasy books. Their work truly defines the genre.
How can people find out more about you and your work?
Well, I am The Writing Druid on most social media platforms. You can find me in order of most active to least active on Twitter, Instagram, Pinterest, Tiktok, Facebook, and tumblr.
You can also catch some reviews of my favorite tv shows or movies on my website, as well as any news about my upcoming books! That link is http://www.thewritingdruid.com
All of my work is available through Amazon, but I've got some of the international links here as well. http://www.thewritingdruid.com/novels
You can find the links to my short stories here. http://www.thewritingdruid.com/mybooks
Johnny Lycan and the Anubis Disk is now available in paperback and Kindle, and available almost anywhere from #BlackRoseWriting. It's an American Book Festival Finalist for Best Horror of 2020. "If Raymond Chandler wrote about werewolves."