There is kind of a cottage industry around tales of England during the Second World War. By now we know what to expect–plucky heroines awaiting their men while ducking under furniture as Nazi bombs fall. But Jane Gill has a different kind of tale–of an Anglo-Indian woman who arrives in England just in time for the war to start. "Dance with Fireflies," is the result.
Jane, tell us a bit about yourself.
I was born in the UK to an Anglo-Indian mother and a linguist father who specialised in Russian. Every weekend of my childhood, between Easter to September was spent camping. My siblings and I were left to our own devices to dam streams, collect wood for bonfires and climb trees. The long summer holidays were spent roaming around Europe in our tank-like 1960's Wolesley, tent in the trunk, ready to pitch up. In my early adult life I became a graphic designer. It was the days of typeset print and spray mount. I loved the world of design and became an Art Director in an Advertising agency. Art Directors were teamed up with copywriters; they did the words, I did the pictures. Never in a million years did I expect to become a writer, I had always been so visual!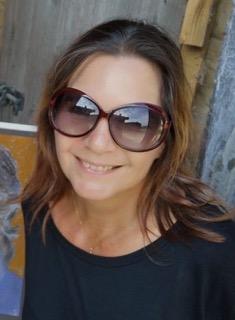 So, what's Dances with Fireflies about?
My debut novel, Dance with Fireflies is based on my Anglo-Indian grandmother. In those days (1930-40's) letter writing was prevalent. She kept thousands of letters, chits and diaries in a large wooden trunk (which is allegedly cursed…but that's a whole new story). It's remarkable that over a span of many decades and continents the ephemera has survived. I took this rich resource and read every letter, every scrap of paper. Some of it was neatly typed but mostly handwritten. It took me two years. Having mapped out the outline of all the nitty gritty information I had gleaned, I sat down and finally put pen to paper. The book starts with her six-week voyage from Bombay to England in 1939. Phyllis had sacrificed her life of privilege in the British Raj in India to live with her new husband's family in England. She was not the English rose they had hoped for their British Army son and they found it hard to tolerate this high-spirited, solar topee wearing 'foreigner'.
WW2 adds to Phyllis's struggle for harmony in a land far from home. She misses the vibrant life of Benares and longs for spice in the bland food and music in her daily life now filled with chores set by her in-laws. As nightly air raids plunge their Devon home into darkness, Phyllis battles to keep her marriage from being sabotaged and her young daughter taken by her manipulative sister-in-law.
Obviously the family connection resonated. What else about that period really intrigued you?
Being born in the sixties, WW2 was only one generation away from me. My father would tell me how they would hide under the stairs when the bombs fell on Nottingham, his parents were terrified but as a boy he found it exciting. My mother would tell me more exotic stories of her days in a boarding school in the Himalayas and living in Karachi at the time of partition (1947). It seemed like the most interesting period to write about…there was so much going on and so much to tell.
With something so personal this is a tough one, but what's your favorite (or favourite) scene?
One of my favourite scenes in the book is when Phyllis arrives in England and is invited into her mother-in-laws house. It is a small red-brick terrace in Colchester. There is wallpaper on the walls and antimacassars on the chair arms. Phyllis sits in silence on the horsehair sofa and looks about in wonder. The house felt pokey and dark in comparison to the colonial bungalow she had been used to. The pretty English wallpaper would have been devoured by the ants in India. She looked around for a mora (stool) to put her feet on (she needed to raise her feet off the floor in case scorpions, spiders or snakes were lurking). Her new mother-in-law couldn't fathom out why Phyllis was sitting with her feet hovering in midair! Everything was so new to Phyllis it was a great chapter to write.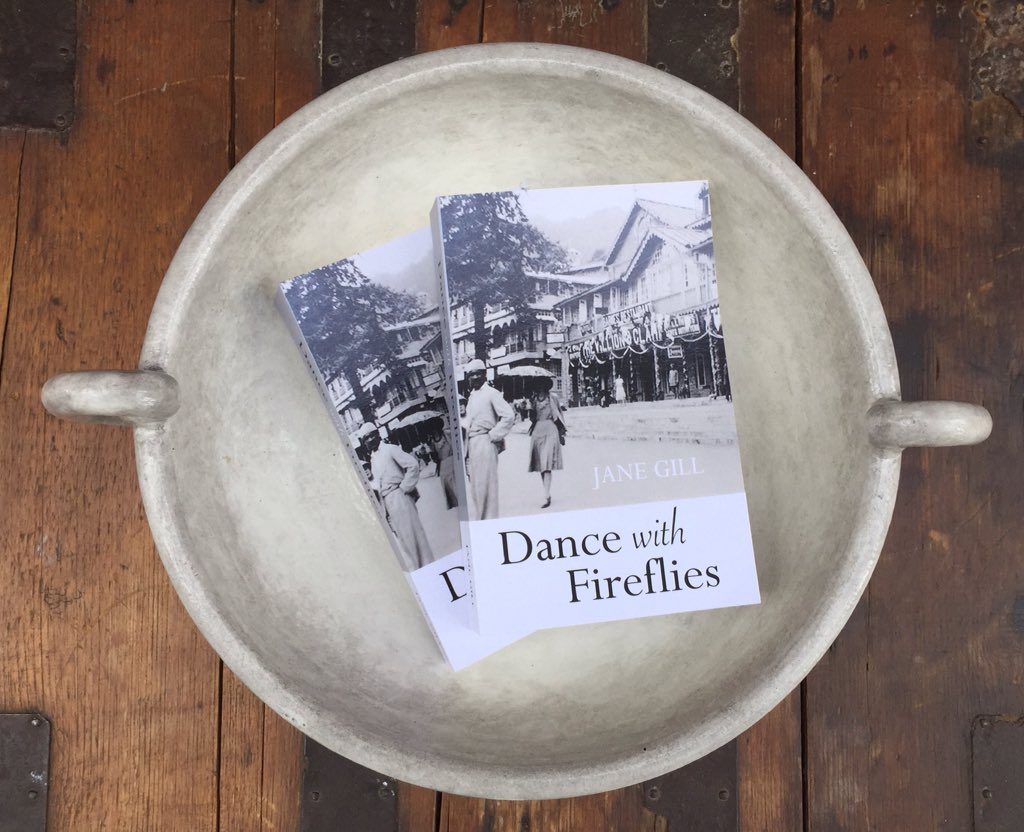 What's next, and where can we learn more about your work?
I have recently completed the sequel to Dance with Fireflies and hope to publish it soon. It is set in India at the time of partition. The dual narrative twists and turns from Bombay to Karachi. The suspense builds as the protagonist is destined to meet a crucial character in the story. I can't give too much away!
Twitter: @Janegillauthor
My Blog: www.janespentopaper.wordpress.com
Here's how to find my book on Amazon https://www.amazon.co.uk/Dance-Fireflies-Jane-Gill/dp/1507880375
And don't forget to support my work. Acre's Bastard and Acre's Orphans available as a 2-book set on Amazon Kindle or one at a time in paperback.