Hey all. The Count of the Sahara is available in both paperback and Kindle, but if you're a Kindle reader–or know people who load up their Kindle for cheap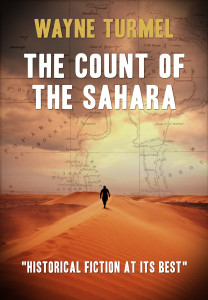 (guilty!) please spread the word.
If you wonder why a publisher would give an ebook away, so was I. Then I looked at my sales ranking an hour after the announcement:
Amazon Best Sellers Rank: #6,837 Free in Kindle Store (See Top 100 Free in Kindle Store)
I'm going to assume Erik and the folks at TheBookFolks.com know what they're about. If you've read it and enjoyed it, please tell your friends, fellow readers and the world.