At long last, Book 2 of the Werewolf PI series, Johnny Lycan and the Vegas Berserker, is available. If you've preordered, blessings upon you and you should get it soon. If you haven't, you can buy it at BlackRoseWriting (my publisher) The ebook is available at Amazon for Kindle and Kindle Unlimited, and the paperback can be ordered pretty much anywhere you buy books.
What are people saying about it?
"I loved this book. A rollicking, clever ride with a story so good you forget it's a genre novel. If Jack Reacher was a werewolf, he'd be Johnny Lycan." -John Wing, Jr., comedian and author of A Car to Die For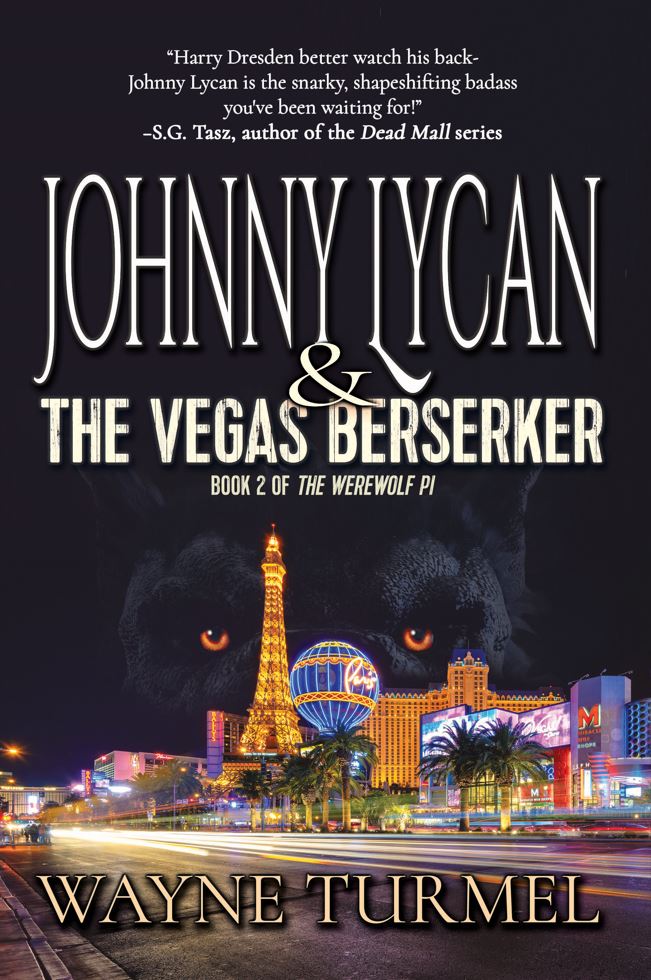 "Witches, a Werewolf, and a Berserker. Only in Vegas, Baby! Johnny, Shaggy, and the gang are back in this page-turning, magic-infused thriller of epic proportions. Beware: Johnny Lycan and the Vegas Berserker will cast a spell on you!" -Jean M. Roberts, author of The Heron and The Frowning Madonna
"As usual, Wayne's fast-paced writing style draws you in immediately. Johnny Lupul is in fine form once again as he tries to keep some of Shaggy's darker instincts in check and help those who can't help themselves. If you're hankering for a hairy good time, pick this novel up now!" -Katie Berry, author of the Claw and Abandoned series
Of course, if you haven't read book one, Johnny Lycan and the Anubis Disk, what's stopping you?
And, as always please review it and share your love as soon as you've read it to help others discover the book. Blessings upon you all, and don't let Shaggy run the show.