Okay, I know that the term "historical fantasy" gets a lot of people bent out of shape. They like the pure, detail-rich very serious stories, and so do I, most of the time. I also enjoy using history as a jumping-off point for silliness and fantasy.  I look on such things as what I call "Jellybean books." They're not meant to be taken seriously, and yet you can still learn things and get intrigued enough to read more. Or just enjoy yourself for a bit. Not everything you eat has to be good for you. If Naomi Novik can write dragons into the Napoleonic wars iand become a gateway drug for more serious fare, God love her. Besides, it's my blog, bite me. I'll interview who I want.
Which leads us to Doug Molitor and his series of funny, time-traveling adventures. The latest is  Memoirs of a Time Traveler the first in a series.
Okay, get on with it. What's the Doug Molitor story?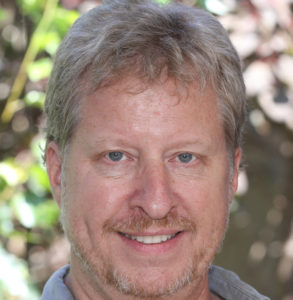 I am a TV comedy writer and novelist whose books include the Time Amazon series: Memoirs of a Time Traveler, Confessions of a Time Traveler and Revelations of a Time Traveler; and two Full Moon Fever novels, Monster, He Wrote and Pure Silver. I wrote TV comedies like Sledge Hammer!, You Can't Take It With You and Police Academy, sci-fi/fantasy/adventure series like Sliders, Mission: Genesis, Adventure Inc., Young Hercules, F/X, and the western spoof Lucky Luke. In animation, I co-wrote the feature SpacePOP, and was the writer of 200 episodes of such series as X-Men, Bill & Ted's Excellent Adventures, Sinbad, The Future Is Wild, Captain Planet, The Wizard of Oz, Happily Ever After, 1001 Nights, Where on Earth is Carmen Sandiego? and Sabrina.
You wrote Sledge Hammer!  I'm now fanboying. In a nutshell, what's the book and series about?
In a nutshell – and my critics would say that's just where it belongs – Memoirs of a Time Traveler is about Ariyl, an Amazonian tourist from 2109 A.D. who drags David, an archaeologist of today, on a chase through time to stop a psychopath who's rewriting history. Romantic comedy meets sci-fi with sword-swinging adventure.
Jellybeans of the first order! What is it about the time periods you write about that intrigue you?
The first era my travelers visit is Thera, the home island of the vanished Minoan Empire ca. 1600 B.C., which according to many historians (including my hero) was the source of the Atlantis legend. Since childhood, I've been fascinated by the fate of Thera; today's sun-kissed Greek isle of Santorini is all that is left after a huge volcanic island exploded then collapsed beneath quarter-mile-high tsunamis.  The two sequels visit equally exotic and turbulent ancient times: the Mongol siege of Baghdad in 1258, and Rome under the monster Caesar, Commodus. There are also chapters set in America during the Revolution and just after the Civil War. But all three books come to a climax at pivotal events in Golden age Hollywood, between 1933 and 1954. Somehow, the birth of mass media is a nexus in time that repeatedly draws my antagonist into conflict with my hero and heroine.
What's your favorite scene in "Memoirs"?
My favorite scene in Memoirs takes place in 1945, when my time-traveling odd couple find themselves at The Players, a storied Hollywood nightclub. Here they hook up with Orson Welles, and a trio of the town's top leading men na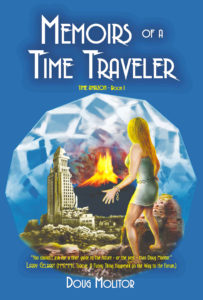 med Duke, Dutch and Jimmy. David and Ariyl are trying to keep history from being disastrously derailed by the murder of one of these beloved stars. When I first wrote the book ten years ago, I asked comedy legend Larry Gelbart (M*A*S*H, Tootsie, A Funny Thing Happened on the Way to the Forum) to vet these chapters, since he'd actually begun his writing career in 1945 Los Angeles. Instead, bless him, Larry asked to read the whole book, and gave me the blurb I proudly put on my cover: "You couldn't ask for a finer guide to the future – or the past – than Doug Molitor."
I'd take that one too. Not for nothing but my wife has a quite unnatural and incurable crush on Orson Welles. Where can we learn more about you and your books?
By the way, for a few more days Memoirs of a Time Traveler is going to be FREE on Amazon. Click this link to get your FREE copy while you still can.
To contact me:
Facebook: https://www.facebook.com/DougMolitorAuthor/
Author page: amazon.com/author/dougmolitor
Twitter: http://www.twitter.com/DougMolitor
Webpage: dougsdozen.com/MemoirsofaTimeTraveler
The book on Amazon:
https://www.amazon.com/Memoirs-Time-Traveler-Amazon-Book-ebook/dp/B078L82R4N/?tag-dougmolitor-20
Thanks for putting me on your page!
Subscribe to my newsletter and get a chance to win a signed paperback copy of Acre's Bastard.  Each month you'll receive links to interviews with great authors, news about upcoming events and previews of my work in progress, Acre's Orphans. Look at the bottom left of the page for the sign-up sheet. No spam, just once a month updates and a chance to learn about great new Historical Fiction of all types from around the world.