Pirate tale? Check. Bad-ass woman protagonist? Check. So I'm a 12 year old boy at heart; sue me. Today's interview is with Mark McMillin, whose new book,"The Butcher's Daughter- A Journey Between Worlds," is ready to buckle swashes and rip yarns.
Mark, what's your deal?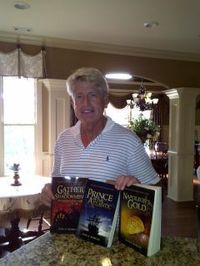 From an early age, I've loved to write.  I am an attorney by training (a company counsel, but writing is my passion). I served in the military too, during the Cold War (with the 11th Armored Cavalry Regiment in Germany) and this unique experience has certainly influenced me. The center stage in all my books is one war or another.
Okay, so what's the book about? Beside's a butcher's daughter, I mean…
I was intrigued by how a woman in the Elizabethan Age could command a ship and men when women were regarded as little more than chattel. There were several female pirate captains in the 16th Century. One woman was Grace O'Malley who commanded a whole fleet of pirate ships – but someone had beaten me to her when I thought about writing a book with O'Malley as the lead character.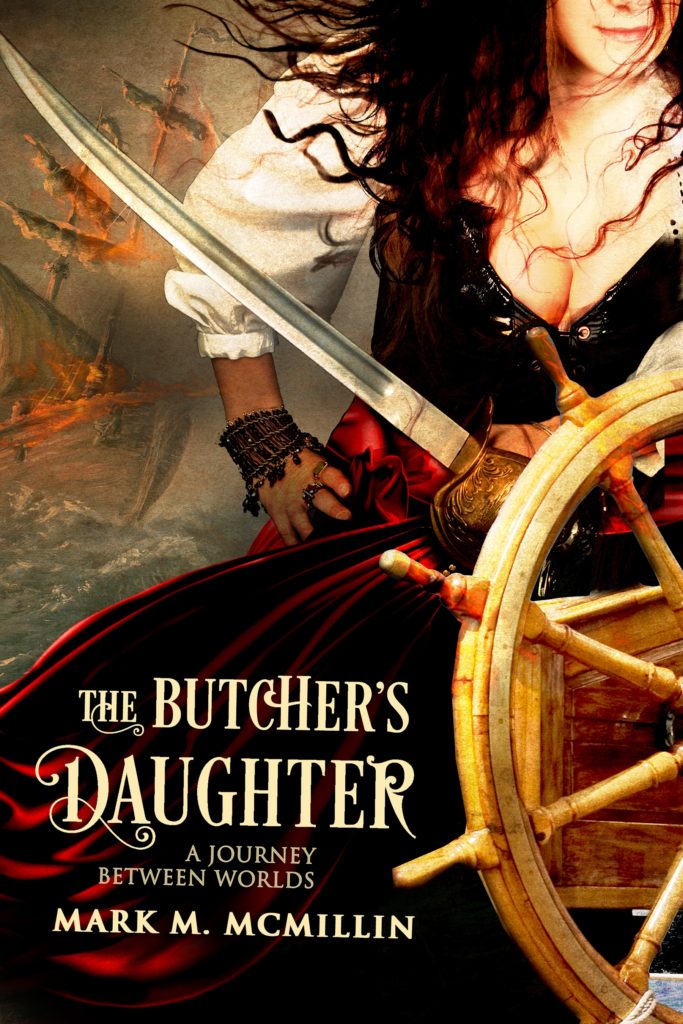 Our story takes place during an age ruled by iron men, in a world of new discovery and Spanish gold, a young Irishwoman named Mary rises from the ashes of her broken childhood with ships and men-at-arms under her command.  She and her loyal crew prowl the Caribbean and prosper in the New World for a time until the ugly past Mary has fled from in the old one finds her.
War is coming. The King of Spain is assembling the most powerful armada the world has ever seen – an enormous beast – to invade England and depose the Protestant "heretic queen." To have any chance against the wealth and might of Spain, England will need every warship, she will need every able captain.  Queen Elizabeth spares Mary from the headman's axe for past sins in exchange for her loyalty, her ships and men.
It's based on true historical events. It's an epic story about war, adventure, love and betrayal. With a little good old fashioned vengeance thrown in as well.
Great! Any favorite scenes?
There's a great scene where Grace is betrayed by a crew member, captured, tortured and about to be branded. It's great bloody, exciting fun.
How can people learn more about you and The Butcher's Daughter?
My site, PrivateerLukerRyan.com has information about me and my other books, all of which deal with one kind of war or another.
My Amazon page, with all my books can be found by clicking here.