Readers of this blog probably don't think about my non-fiction work very much, but let's face it–Lucca, Byron and their colleagues don't pay the bills. My newest book, co-written with my boss, friend and colleague Kevin Eikenberry is now available for pre-orders.
The Long-Distance Leader: Rules for Remarkable Remote Leadership will be released June 5, from Berrett-Koehler.
Looks good, doesn't it? It is. If you lead remote project teams, or have people working from home and you're struggling to be the leader you want to be, this book is for you.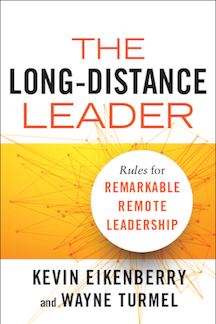 If you're unfamiliar with my non-fiction work, check out my Amazon Author Page for more details.