My day job doesn't always find its way to this site, but then it's not every day (it's actually every 2 years) a new book is born.
In this case, Kevin Eikenberry and I have written The Long-Distance Team: Designing Your Work for Everyone's Success. It is the third in the Long Distance Worklife series that includes The Long-Distance Leader, and The Long-Distance Teammate.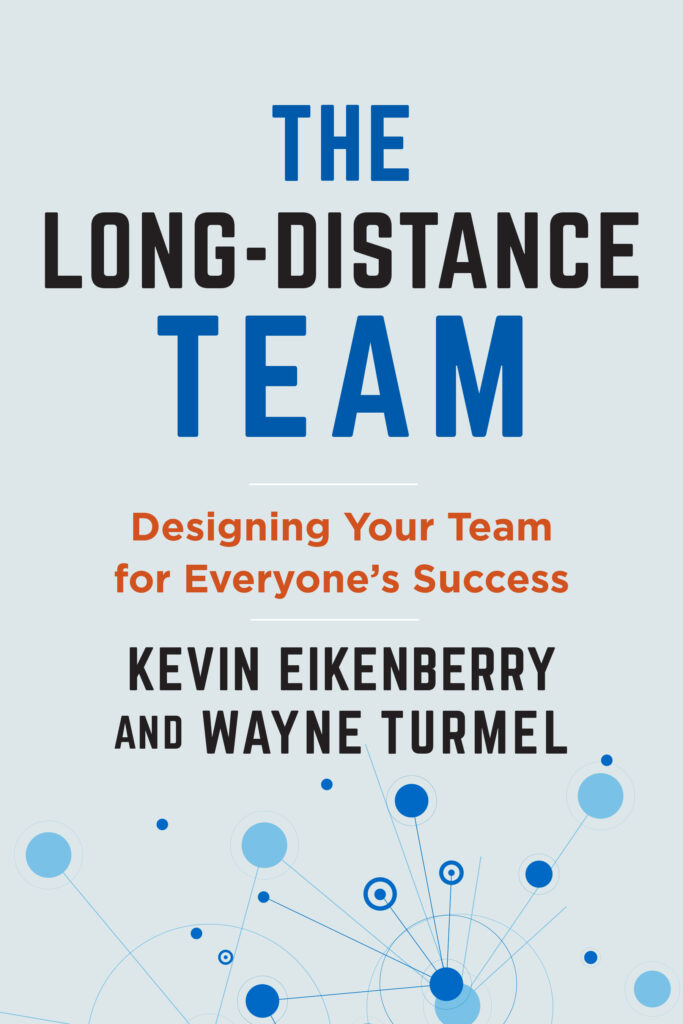 If you are wondering how to help your team deal with virtual, remote and hybrid work, or want to start creating a great team culture instead of just reacting, this is the book for you.
Here's what you'll find in this book:
Table of Contents
Introduction
Part 1: Getting Started: Defining the Overused Terms
Chapter 1: Defining the Team.
What does it mean to be on a team? What are the types of teams? How does all of this impact a long-distance (remote/hybrid/flexible) team?
Chapter 2: Defining Culture.
Let's get past the buzzword and talk about what culture really is. We'll share some specific examples of why this matters so much.
Part 2: The Building Blocks
Chapter 3: Establishing Ownership.
It's time to recognize who the owners are—it may not be (only) who you think.
Chapter 4: Rethinking How We Work.
It's possible for long-distance/hybrid work to create better results than we've experienced in the past.
Chapter 5: Applying The 3C Model of Team and Culture Design.
Let's understand and apply the 3C (Communication, Cohesion, and Collaboration) model of long-distance team design.
Part 3: Designing for Success
Chapter 6: Designing a New Team.
Time spent consciously designing a team is necessary for ultimate success. Here's a process to help you do that reliably and effectively.
Chapter 7: Redesigning an Existing Team
If your team has been operating at a distance and now you want to adjust, here's how you can use the design principles to redesign your team.
Part 4: Creating Your Aspirational Culture
Chapter 8: Defining Your Aspirational Culture.
How to use our framework to define and create the cultural description that everyone can get excited about.
Chapter 9: Building The Micro Inside the Macro.
Your team culture needs to fit inside the organizational umbrella. Here's how to create the alignment.
Chapter 10: Making the Culture Come to Life.
Once the culture is defined, here's how you start to create it.
Part 5: Applying Core Principles
Chapter 11: Applying the Power of Expectations.
Use mutually clear expectations as a driver for your team design and culture.
Chapter 12: Creating Agreements.
Your team design and culture ultimately will succeed or fail based on what the team agrees to do and how consistently they do it. Here is a process to create team agreements.
Chapter 13: Creating Engagement.
Whether overtly stated in your aspirational culture or not, engagement is required for your team's success. Let's talk about what it really is and how to nurture it.
Learn how to buy bulk copies and get free downloads and resources at LongDistanceTeamBook.com.