If you've read Johnny Lycan, you know that I"m a sucker for genre stuff that understands it's genre stuff. I first came across Charles Phipps' work through his Supervillainy Saga. It's a hilarious but affectionate look at all the Superhero tropes we love, and also know are just damned silly. With his new series, Space Academy Dropouts, he does the same to Science Fiction. Here's my interview with him.
So who are you and why do we care?
When the churning black ooze of the primordial soup created the enzymes that would evolve life on Earth, I was already old. Eventually, I became trapped in a human host when my cult failed the proper summoning ritual. So I am pretending to be a chubby geek from Ashland, Ky in the meantime. I own two dogs, am married, and am the world's biggest fan of both Star Wars and Star Trek. I have multiple science fiction and fantasy series. I also review books at Booknest.EU, Grimdark Magazine, The United Federation of Charles, and the Before We Go Blog. Whoo!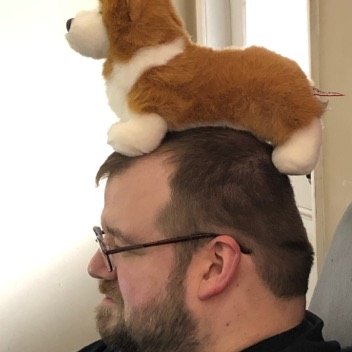 What's the book about?
Space Academy Dropouts is a delightful homage to all the sci-fi influences of my life from Star Trek to Star Wars to Mass Effect and Halo with a side order of Mel Brooks on the side. Vance Turbo, HERO OF SPACE is initially kicked out of Space Academy when he's dragooned into a secret mission for the Interstellar Community's security service. Unfortunately, it's to serve as a decoy along with the worst crew in the galaxy. Events conspire to force poor Vance into doing what needs to be done even if he has to be dragged kicking and screaming to do it.
What is it about Vance that appealed to you?
Vance Turbo is my attempt to do Captain Kirk if he had the personality of William Shatner. No, just kidding. No, that's Zapp Brannigan Poor Vance is a genius at what he does but what he does isn't very smart. No, that's Wolverine. Well, he's a guy who would be a massive science fiction nerd in our world but lives in a science fiction universe so he has some advantage over his fellow cadets even though he really shouldn't. He's a snarky wiseass of the Harry Dresden vein but also a lot more idealistic than he lets on (or even admits to himself).
All books like this start with loving the genre, I know mine did. What are the roots of this particular story?
As mentioned, I'm a huge science fiction nerd and I feel like it's always fun to take something familiar and put your own spin on it. In this case, I really enjoy the idea of a Deep Space Nine-esque take on a utopian scifi future. Yes, the Community is a great place to be and a massive improvement over the current world. However, you have to wonder what sort of challenges a place like the United Federation of Planets faces as well as what needs to be done to maintain such a place. Getting into that while doing all my comedy and twists was a lot of fun.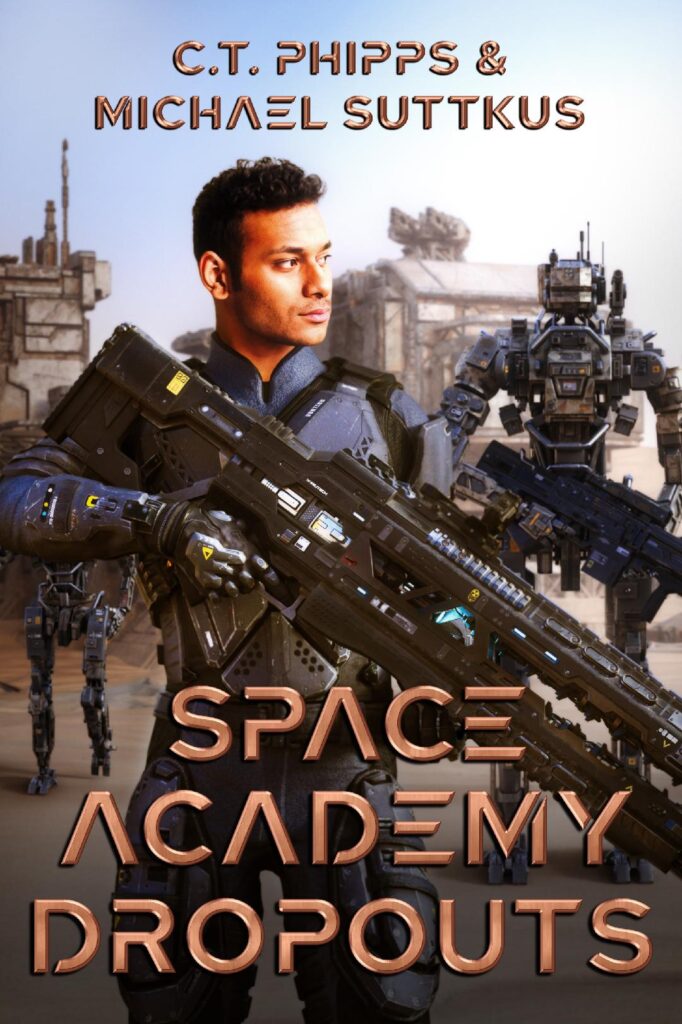 You are really active in the Urban Fantasy and Sci-fi communities. Who did this to you? Who are the authors you really enjoy?
I am a huge fan of Jim Butcher, Patricia Briggs, Kim Harrison, and other urban fantasy authors. For my space opera fandom, I'm a huge Jack Campbell fan and David Weber. I'm also a reader of both the Star Trek and Star Wars Expanded Universes. If I was going to recommend any indie authors, I'd recommend M.L. Spencer, Glynn Stewart, Rick Gualtieri, and Drew Hayes.
Where can we learn more about you and your work?
Twitter: @CT_Phipps
Website: https://ctphipps.com/
The Second Book in the Werewolf PI series, Johnny Lycan and the Vegas Berserker is out December 8. Preorder now from my publisher, Black Rose Writing, and save 15% with the code PREORDER22.
You can also join my new Facebook Author Page for constant updates and chances to win prizes.
Of course if you haven't yet read Johnny Lycan and the Anubis Disk, what's keeping you. You can get it in Kindle or Paperback.