I may be the only person in America not obsessed with the Civil War, but a good story is a good story. 7 Days in July is a new work from Kennneth A Griffiths. I interviewed him about the book and what inspired it.
So what's the Ken Griffiths story?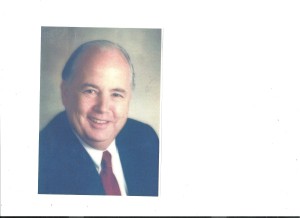 Born in Iowa, raised in central Florida, military school for 2 years in Atlanta, Florida State University, accepted into US Army Judge Advocate General's Corps for many years. I declined selection for early promotion to Major, left active duty.  Hired by The Coca-Cola Company, passed Ga. bar exam, held 5 legal/management positions over the
next 11 years, resigned and became a commercial real estate broker first with a large national company , then a company in which I was a founder.  Remained in Army Reserves and retired as a Colonel. I'm married, three adult children and 4 granddaughters, all of whom are in or near Atlanta.
In a nutshell, what's the story of 7 Days in July?
The book, "Seven Days In July" tells the story of the 7 days leading up to and including July 22, 1864, on which "the Battle of Atlanta" took place.  The history is as good as I could make it and,  I used fiction, hopefully informed, to illuminate otherwise dark, unknowable corners of history.  The story is balanced and is seen and told by men on both sides and at different levels of rank.  An effort was made to understand motivation as well as behavior.  Reader's comments indicate some success in that regard.
Especially when it comes to the American Civil War, everyone has their own motivation for writing. What's yours?
When I was 10 or so years old my paternal grandfather died.  As part of his estate, a box arrived at our house containing 2 civil war swords, a double barreled shotgun, a telescope, a drinking cup and a likeness of a man in uniform.  Additionally a 10 volume set of the "Photographic History of the Civil War" was in the box.  I had never seen a sword, knew nothing of Captain Henry H. Griffiths and had never seen photographs like those contained in the books.  My Dad served in WWII but never spoke of it, we were a non-warlike family, these things from the box were the stuff of fancy to a boy of 10.  These material items planted  an interest in family, genealogy, reading, history, patriotism and the law.  I discovered Captain Griffiths, my great grandfather, had fought in the Atlanta campaign and I set out to discover where he and the First Iowa Battery were located during the summer of 1864.  He makes an appearance or two in the book and served as a catalyst and inspiration for the story but it is not his story in any meaningful way.
Without giving away spoilers, what's a favorite scene in the book?
My favorite is a fictional account of the death of Confederate General and division commander, William Walker.  The death of fiery, old Walker may well have been a costly turning point for the south as the attack by Hardee's Corps jumps off.
Where can people find your work and your book?