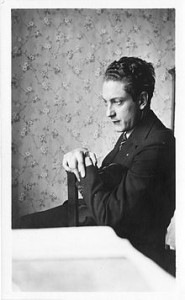 Friends often wonder why I'm a history freak, and why my favorite stories are based in real times and places (albeit long ago and far away). The fact is, that real people are at least as interesting, maybe moreso, than anyone you could invent. Case in point is the main character in my  novel, "The Count of the Sahara."  (Note, the title has changed just a week prior to publication!)
Here's part of what Wikipedia had to say about Byron de Prorok:
During the later 1920s and early 1930s, Prorok undertook a series of expeditions in Africa of dubious scientific value, pursuing ancient legends and eventually came to believe he had found evidence that proved Atlantis lay in North Africa, the true location of the fabled Biblical land of Ophir and what he supposed were the ruins of an ancient temple where Alexander the Great "became a god". In addition to these tremendous 'discoveries' he also claimed to be a member of the Order of the Holy Sepulchre,  the Royal Archaeological Institute and The Royal Geographical Society.
His numerous critics say that this "count" Byron de Prorok was neither a real count nor an archaeologist, was expelled from The Royal Geographical Society (allegedly in 1932), who had "a vivid imagination" and "was given to gross exaggeration". He was, however, an active member of the Adventurers Club of New York.
How do you not find this guy fascinating? I mean, how many archaeologists have their own IMDB page? In fact, two of them, one under his birth name.
The story tells of his most famous expedition in 1925, which was splashed all over the front pages of the New York Times, as well as his fall from grace the following winter in the snows of the Midwest. There's bootleg hooch, stolen gems and Pinkertons, as well as warlike Tuaregs, desert heat and camels.
From time to time I'll post other tidbits about Byron and other folks I find fascinating. Meanwhile, let me know if you'd like a review copy of "The Count of the Sahara", coming soon from TheBookFolks.com.