When I signed with my publisher, Black Rose Writing, I began reading some of my fellow BRW authors. One of my favorites is Anna Mocikat who has a backstory nearly as interesting as her books. I first read Shadow City (the sequel is out in the fall) and in going down THAT rabbit trail I realized her first five novels were written in German. Well, that sounds like someone I needed to talk to…
Give us the Anna Mocikat story.
I'm an author of Sci-fi, Dystopia, and Cyberpunk novels, with my latest book Behind Blue Eyes, just released this month. Before I started writing and publishing books, I used to work in the film industry for many years. I learned my craft as a writer at Film School Munich, where I studied screenwriting.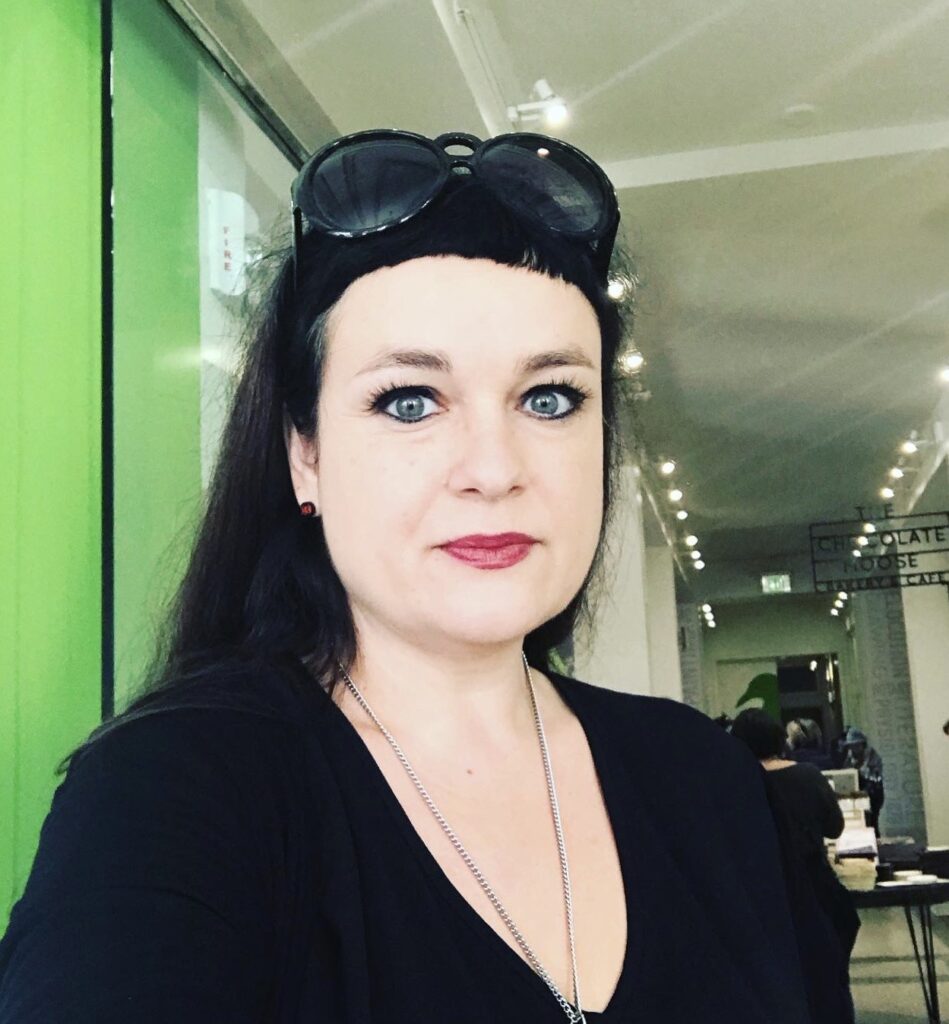 Behind Blue Eyes is my sixth published novel and my second in English. Before moving to the US in 2016, I published several books in Germany.
When not writing or reading, I love playing video games in my spare time. It's a great source of inspiration for me. I'm a proud dog-mom of three rescues who keep me company when I'm writing.
I also produce cinematic book trailers for fellow Indie authors. Check out my Youtube channel to see my work!
I've read Shadow City, and look forward to the sequel, Dark City. Meanwhile, you've got a new book out. (Wayne's note: dang, I thought I was cranking them out!) What's Behind Blue Eyes about?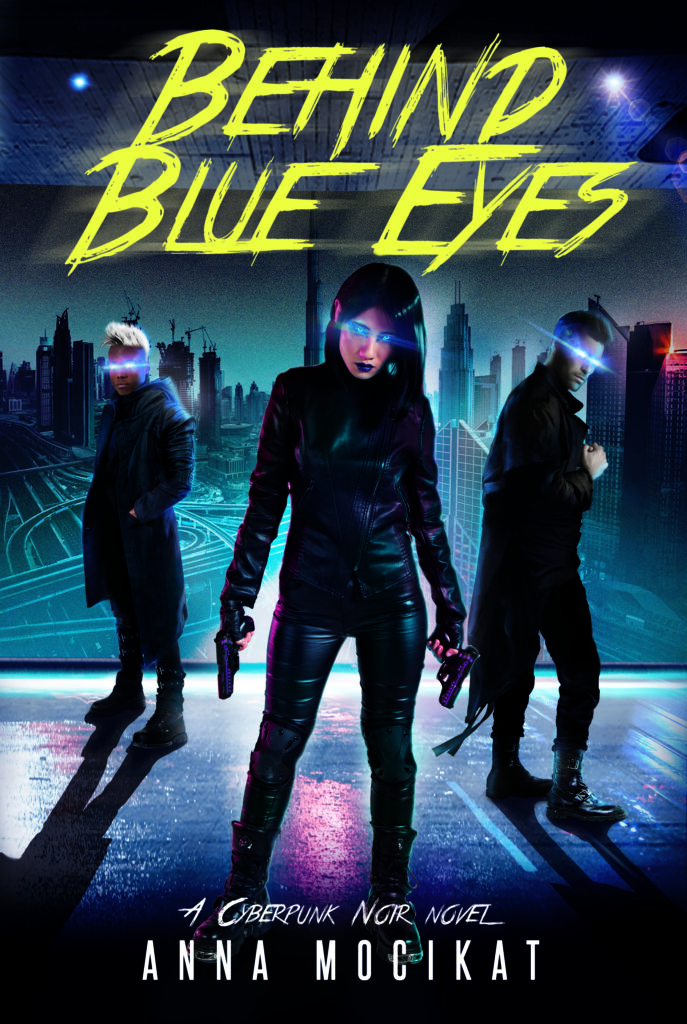 It's a Cyberpunk Noir story. In a not so distant future, society has gotten rid of everything that made human life miserable in earlier times and has become a utopia. It is so perfect that it needs killer cyborgs to hunt down everyone who disagrees with it.
What is it about the story that compelled you to publish when you're already in the middle of another series?
The roots of the story is the idea of three mega-corporations ruling the world, who are in constant war with each other. All factions have developed super-advanced cyborgs as the ultimate weapon, which they send out to fight each other.
One of my all-time favorite movies is Ghost in Shell and I took much inspiration from it for my story. But I'm also a big fan of Blade Runner and 1984.
So it's ripped from the headlines, huh? Who did you read that corrupted you and got you writing?
I'm a big fan of George Orwell and Aldous Huxley, who are the fathers of the dystopian genre. I also enjoy books by Isaac Asimov, Phillip K. Dick, and Stanislaw Lem very much. Lately, I have been mostly reading Indie authors. There are so many hidden gems out there if one steps away from the mainstream bestsellers and is willing to explore.
Where can we learn more about your work and see what you're up to?
https://www.goodreads.com/author/show/8072081.Anna_Mocikat
Sign up for my newsletter using the form on the left hand side of the page and get secret free stuff plus the first look at my upcoming book Johnny Lycan & the Anubis Disk. Of course, you can find all my novels on my Amazon author page.