I've said before that there is a surprising amount of writing talent here in Las Vegas. One of the more prolific and involved folks is Sara Tasz. We met through Sin City Writers, which is a growing and eclectic group. She heads up the efforts on the Tuesday night group (Check Meetup for details) and heads up the online critique group that's gotten us through this time we can't meet in person. I'm a Thursday person, so I don't get to see her or read her stuff in utero as I'd like. But, she has a new installment in her Dead Mawl novellas, so this was a good time to introduce her to all of you. BTW You can pre-order it here.
Sarah, tell the nice people about yourself and what you do.
I wrote my first (what I would consider) "professional" piece when I was in the eleventh grade. It was a one-act comedy play for my community theatre group. When I saw people interacting with the story I'd written, both the actors putting their own spin on the words and the audience laughing and smiling as they watched, I knew that's what I wanted to do with my life. I wanted to tell stories that people wanted to engage with and experience. I did a fair amount of scriptwriting through college and shortly after, both for stage and film, but fiction is the one place I can make anything happen regardless of time or budget—both of which are pretty big roadblocks when you're writing in fantastical genres, like I tend to do. Maybe I'll return to scriptwriting at some point, but I think that would only be for the fun and collaboration. But novels, novellas, etc give me the freedom to tell the stories I really want to tell.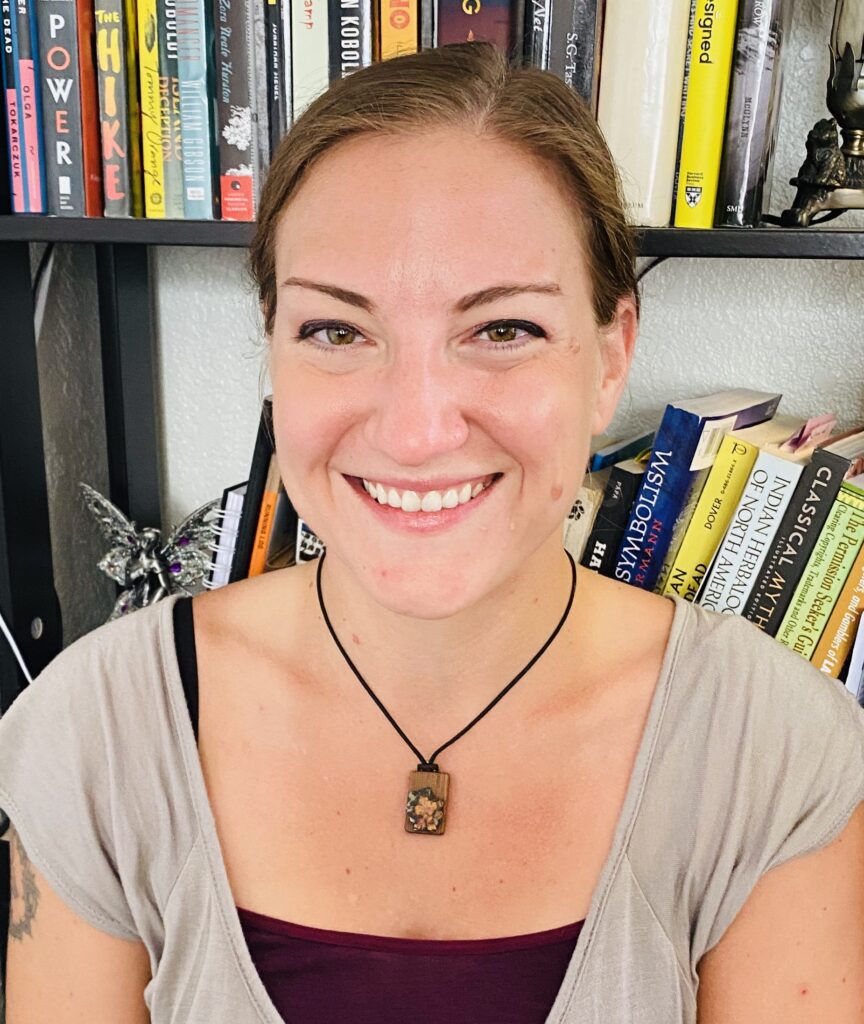 Your new book is "The Mourning Sun." What's the deal there?
The Mourning Sun, will be the fourth book in the Dead Mawl novella series (technically, it's the fifth, but only if you count the prequel/origin story released in the omnibus and just recently as a standalone). The series is about a group of blue-collar workers—custodians and security guards—who strive to vanquish the evil entities lurking in the partially-abandoned Edensgate Shopping Center. The town they live in was once a prosperous mining city, but it was wrecked by these entities. Our heroes managed to trap the creatures (somewhat) in Edensgate, but they still try to escape again pretty much nightly.
It's an ensemble cast—it jumps around into a few different heads depending on the installment—but it mostly focuses teenager Cari Hembert who stumbles onto the secret in the first novella and who we follow continue to follow in some capacity throughout the series. The Mourning Sun picks up right where the third book left off, and without giving too much away, on the morning after a very intense night that culminated in Cari arriving home to see her mother being attacked by a monster.
I love that your heroes are janitors and regular Joes. I mostly deal with the same kind of folks. What is it that inspired you to write this?
The heroes in Dead Mawl don't really have magic powers in the traditional sense—they are more like D&D fighter class heroes, if that means anything to you. They each have a weapon proficiency that gives them extra skills in combat (accuracy, strength, etc), and the longer they work at the mall they gain higher endurance, faster healing, and even the ability to go for a long time without sleep. The villains, on the other hand, have a lot of magical abilities–summoning monsters and creating illusions are the big two we have seen so far—so there's an element of research and experience that affects our heroes' chances of being successful too. I think I like that part the most. I really don't favor stories that have a superpowered badass just show up and fix things immediately (or they could fix things if his/her personality didn't get in the way somehow). I like uneven matchups where the good guys must rely partially on knowledge and grit to get through it. And these heroes get hurt, even with the healing—I think every installment has seen at least one injury to a major character—so the stakes are personal as well as metaphysical.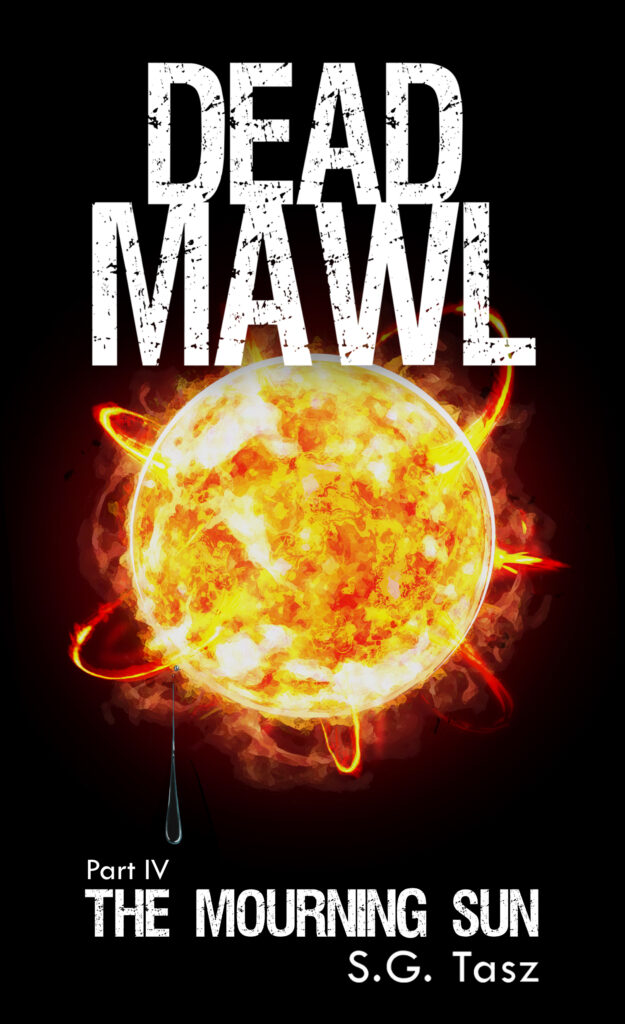 As far as roots—the quick answer is that back in 2014 I wrote a couple pieces of Army of Darkness fan fiction. They were just for fun, but I liked the characters I created so much I cut out all the borrowed IP, reconfigured the plot, changed the setting from an S-Mart in Michigan to a semi-abandoned mall in Nevada, and here we are.
The longer answer is that I worked several blue-collar jobs when I was in high school and into college, including cashier and custodian, and I've had it in my head to do a hero story about characters in those fields ever since. These jobs are physically demanding, they are often boring and repetitive, they are looked down on as unskilled, and yet without people in these roles we would be lost. With everything that has happened over the past few months I think people are starting to get it, which is nice. Hopefully, it translates into higher wages, but we will see.
I'm going to smile, nod, and pretend I know what a D &D Fighter Class whatever is, but I get it. And Fan Fiction has started the careers of a lot of writers. Who do you read that people should know about?
This is always a tough question for me because I'm pretty all over the place. As far as writers in and adjacent to my genre, I'm a big fan of Grady Hendrix, Drew Magary, Jim Butcher and Stephen King (of course). I also enjoy some of the more delicate contemporary fantasies that have come out in recent years, like The Night Circus, An Unkindness of Magicians, and The Rook. Currently, however, I'm reading through James Ellroy's L.A. Quarter series—I just finished The Big Nowhere and will move on to L.A. Confidential next–and I'm loving pretty much every minute despite having no magic at all. There's very little genre-wise that I won't try, except for maybe straight-up romance—and even then I might roll the dice if the premise sounds interesting enough.
Where can people learn more about you and your work?
ou can preorder The Mourning Sun on Amazon or buy my books on my website: www.sgtasz.com. That's where I have my blog, which I try to keep up with once a week or so. I also have a Medium publication (https://medium.com/the-uglycat) where I exclusively feature pieces about Vegas/by Vegas writers.
And here is my social media:
Twitter: @ugylcat24
Facebook: https://www.facebook.com/sgtaszauthor
Instagram: https://www.instagram.com/sgtasz/
Amazon Author Profile link: http://amzn.to/2EvT4oV
Goodreads: https://www.goodreads.com/author/show/18849380.S_G_Tasz
Sign up for my newsletter using the form on the left hand side of the page and get secret free stuff plus the first look at my upcoming book Johnny Lycan & the Anubis Disk. Of course, you can find all my novels on my Amazon author page.