Before I decided to write about werewolf detectives and psychic pawn brokers, I wrote my first novel. It was based on someone I was obsessed with, Byron De Prorok. That obsession turned into The Count of the Sahara.
When you write historical fiction, it's easy to get caught up in the history part of things and forget that you're telling the stories of real people. They have lives. And families. And grandchildren, as it turns out.
That brings me to something I haven't shared with many people. Earlier this year, I received a lovely email from a woman in South Africa, named Genevieve Manderstam. Turns out, she's Byron's granddaughter.
Her mother and aunt were taken away from their father when they were very young and even had their names changed, so Genevieve knew only the tiniest amount about her famous grandfather, and not much of that was nice.
Here's the kicker. She thanked me for telling his story, warts and all. It meant a lot to her. Given it wasn't a completely positive tale, that should tell you where my boy stood in relation to the family.
Recently she sent me this hand-written note which means a lot.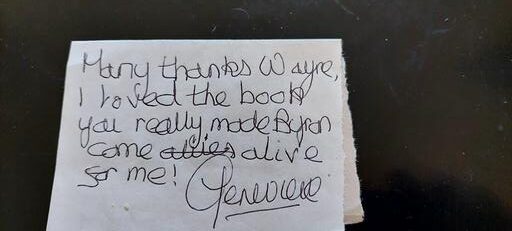 She also sent me a picture holding my book. Look at that smile.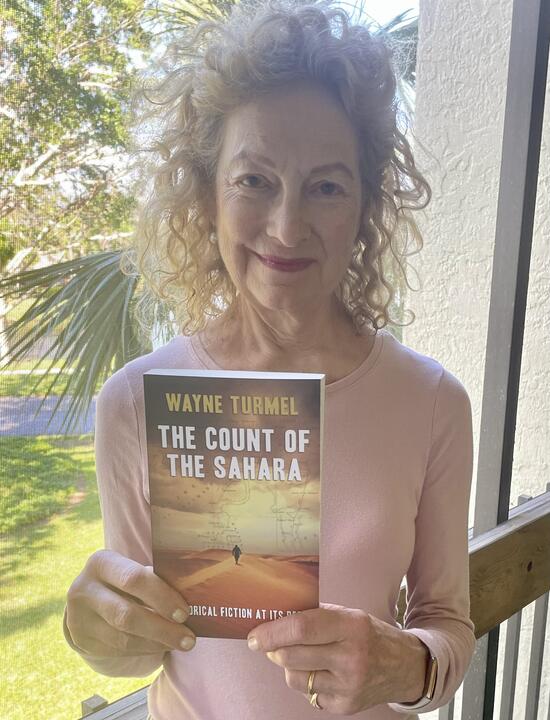 As a writer, this kind of stuff makes me happy. Certainly happier than if Johnny Lupul ever has kids. Them, I'm not sure I want to meet…..