I was never any good at picking a genre or pigeonhole for my work. Seriously, is Johnny Lycan fantasy, horror, detective noir? So I kind of dig when people just throw genres and tropes into the blender and hit puree. One such example is MM Crumley's, "The Immortal Doc Holliday," series. Take an iconic Western character, make him a soul-eating semi-vampire, move him to today (since he's immortal) and drop him in the middle of Denver. Add whiskey (lots of whiskey) a healthy dose of sex and stir.
What kind of person thinks of this stuff? Funny you should ask…
So MM, (She has a real name, for the record) tell us about you.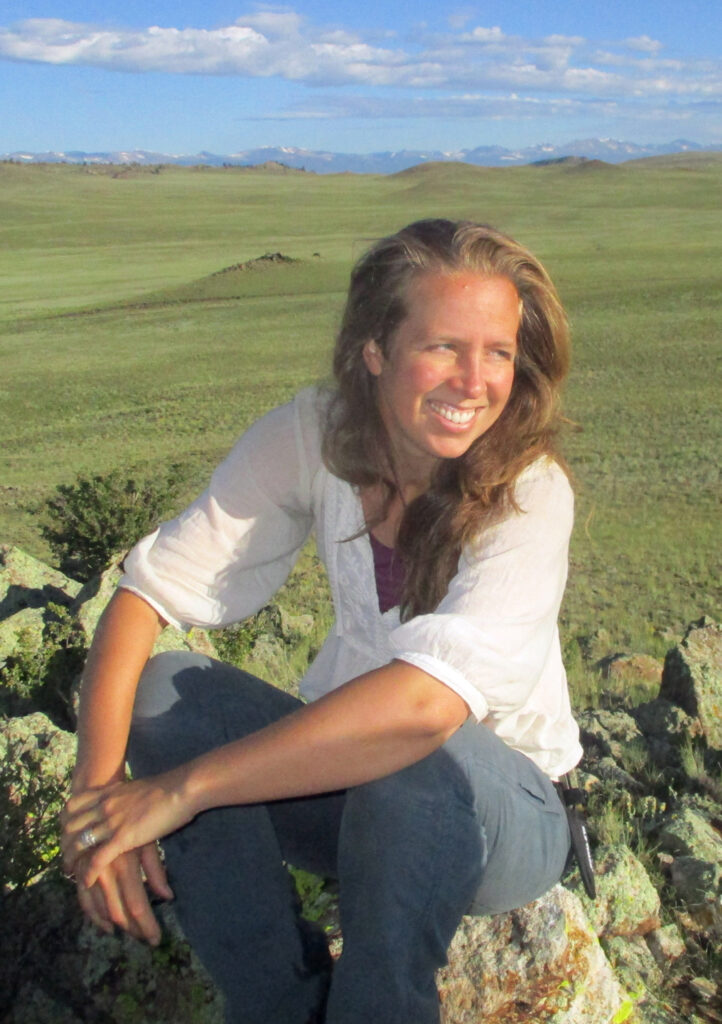 I spent the majority of my childhood in Kansas and Colorado, which might be a strange place to start, but I think it helps account for my love of old West icons. My older brothers and I grew up gambling with each other, throwing knives at old stumps, watching 90s westerns, and going to places like Boot Hill, Cripple Creek, and Leadville. And I spent quite a lot of time dreaming about Doc Holliday. (Never mind the fact that my mother told me quite severely that he was not a good role model). Even as a kid I was writing. I wrote sad, dark poetry. Now I write funny, dark books. I can't get away from the dark; I just love it too much, but there's always some humor to be found.

What is your series about?
The Immortal Doc Holliday follows the modern (or current) life of Doc Holliday. But he died in 1887, you say? Not in my reality. I'm sorry, fiction, not in my fiction. In the first book Hidden, we find out that Doc gained immortality on his deathbed from a shaman who wanted a favor. In the modern world, the time has come for Doc to pay up. Although he is the only one of his kind, Doc is surrounded by witches, vampires, trolls, and a whole menagerie of cryptids that exist in the shadows of the normal world, a place called the Hidden. Doc walks the line between both worlds, doing what he does best, killing bad guys or people who just rub him the wrong way. As Doc works to repay his eternal life, he uncovers a plot that could very well destroy the Hidden. Cue the killing spree.
What is it about that form of magic or character that appealed to you?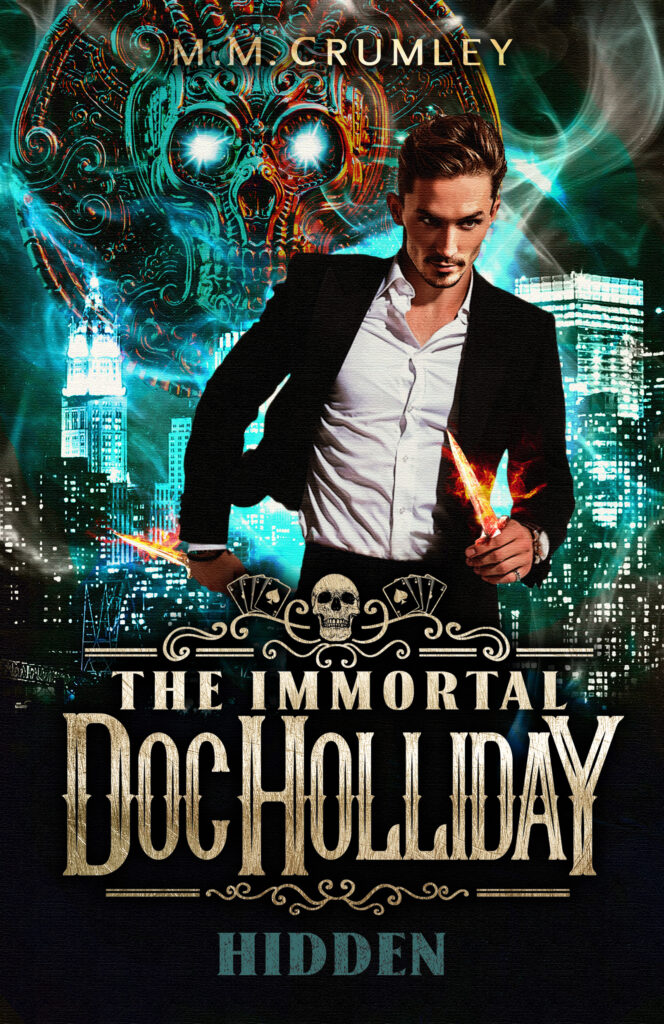 I love fairy tales. I used to have the ENTIRE Andrew Lang fairy tale set. (Don't ask me what happened to them. You don't want to see me cry.) I love that I managed to find a way to write about Doc freaking Holliday and work basically anything I ever wanted from a fairy tale into it. Albeit with my own twist. For instance, in the Hidden, witches and vampires are species, just like trolls would be. What I love best about Doc in this setting is that even though he's a little faster and stronger than a normal man, he doesn't have powers. He's just a dude, but I can pit him against anyone, and he will always come out on top. One, because he's brilliant. And two, because he's willing to do whatever it takes. "Doc" John Holliday was an incredibly smart person, and his life was riddled with adventure. I'm honored to build a reality in which he never died.
Who are the authors who inspired you?
It's hard to say just one or two authors when you look out at all the amazing writers out there. Besides fairy tales and a handful of the best classics, I read a lot of fantasy books when I was younger. Terry Brooks, Raymond E. Feist, etc. I also enjoyed Anne Rice and Mercedes Lackey. And I confess I've read my share of romances as well. I enjoy Julia Quinn and Karen Moning's Highlander series, among others. But I can honestly say, and this is a strange mix, that my favorite authors are Terry Pratchett (because he makes me laugh and think), Arnold Lobel (because the way he sees things amuses me), Jerry Spinelli (because he can really pull at my heartstrings), A.A. Milne (because he understood humanity in such a simple, perfect way), and me. I know that probably sounds vain, but I really like my books.
Where can we learn more about you and your books?
If you want to connect with me about my books or on a more personal level, Facebook is the way to do it: https://www.facebook.com/LoneGhostPublishing If you want to keep up to date on book releases, you can either sign up for my newsletter through my website: https://www.loneghostpublishing.com/ or follow me on Amazon: https://www.amazon.com/M-M-Crumley/e/B081DB84G4.

A couple of quick things for my own selfish purposes:
If you are interested in contributing to a boxing anthology, drop me a line for more details. Twitter @wturmel You can read my latest short story on Storgy
Johnny Lycan and the Anubis Disk has 50 rave reviews (well, 2 grumpy ones.) Have you read and reviewed it yet?