I have a little tradition. Whenever I finish a full draft of a book, I celebrate by having a glass of Templeton Rye on the rocks. I'm not a whiskey drinker, (anejo tequila, neat, is my drug of choice, for those of you seeking gift ideas) but it is tradition, and must therefore be correct.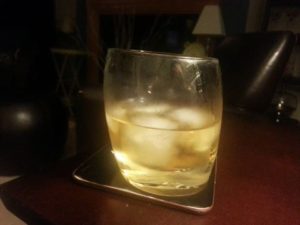 Acre's Bastard is an adventure story set during the Second Crusade. It's a little more straight-forward than The Count of the Sahara, and a little grittier but I hope TheBookFolks like it enough to send it out into the world, and I hope all of you enjoy it as well.
Tonight I'm toasting Lucca, Brother Marco, Sister Marie-Terese and even Brother Idoneus, may he rot in hell. I hope you'll join me on the adventure.