I have a bunch of writers I've come to know through social media that The Duchess refers to as "my invisible friends." Even though we've never had the pleasure in person, I "met" Jill Hand when my first short story Tio Fernando's Field Trip (read it here) was published in eFiction Magazine, along with one of her stories. I don't know if she ever saw the money (the mag went broke after that edition), I know I didn't.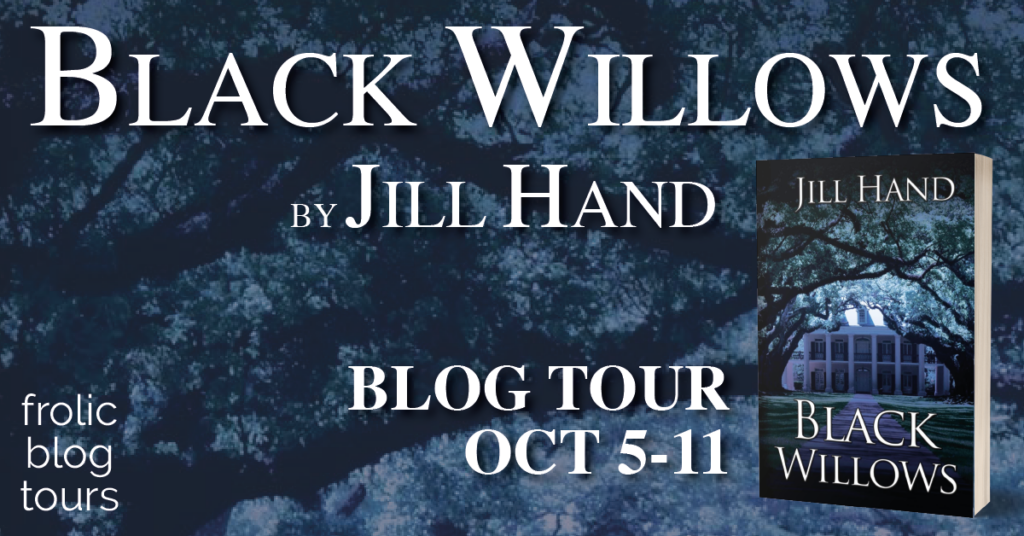 Still, we stayed in touch, supporting and enjoying each other's work. She skews towards horror with a serious dose of snark. When her first full-length novel, White Oaks, came out I referred to it as "The Little Foxes meets 7 Psychopaths." I stand by that. Oh yeah, besides the family hysterics there are ufos. Just saying. Now we share a publisher at Black Rose Writing, and the sequel to that book, Black Willows is out in the world. Any excuse to get the word out…
I'm a little afraid to ask, but what's your story?
I never knew my real parents, having been kidnapped as an infant by a band of roving Presbyterians. We travelled in Fords and Chevrolets. We danced with wild abandon to the music of Perry Como and Tony Bennett. We ate exotic foods like meatloaf and tuna-noodle casserole, with crumbled pieces of potato chips on top. It was an exotic life, one which ended all too soon, when I went off to college and became a teacher.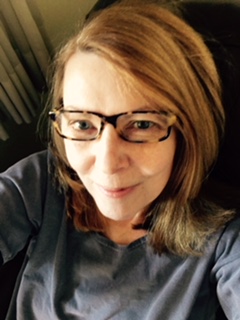 Teaching wasn't for me. It was worse than being a cop or a prison guard in that I was tasked with bringing order to a group of hyperactive, insolent, miscreants without being allowed to swear or threaten them.
I ditched teaching to become a private detective. That was more fun. I got to sit in my car outside sleazy motels with a camera, drinking coffee and waiting for a guilty spouse to emerge after making whoopee with his or her side piece. Then I'd take their picture and get paid. That ended with the mafia wedding. Shots were fired. I decided to get into a safer line of work. That line of work was newspaper reporting. I took to it like a duck to water. Nobody shot at me, although one lady tried to hit me with a broom.
I had a shortlived journalism career. What did being a reporter teach you?
Being a reporter means you can pry into other people's business and ask lots of questions. They have to answer or they look like they're hiding something. I learned a lot during my years working for newspapers. I brought a lot of what I learned to my writing. I learned that people are hilarious, even the ones who think they aren't. Especially the ones who think they aren't.
Okay, so Black Willows…
Black Willows is the second in the series of Trapnell thrillers. It follows the further adventures of a group of bumbling, siblings from Georgia as they try to collect their inheritance while being stalked by a tulpa. There's arson, and alligators. It's a wild ride.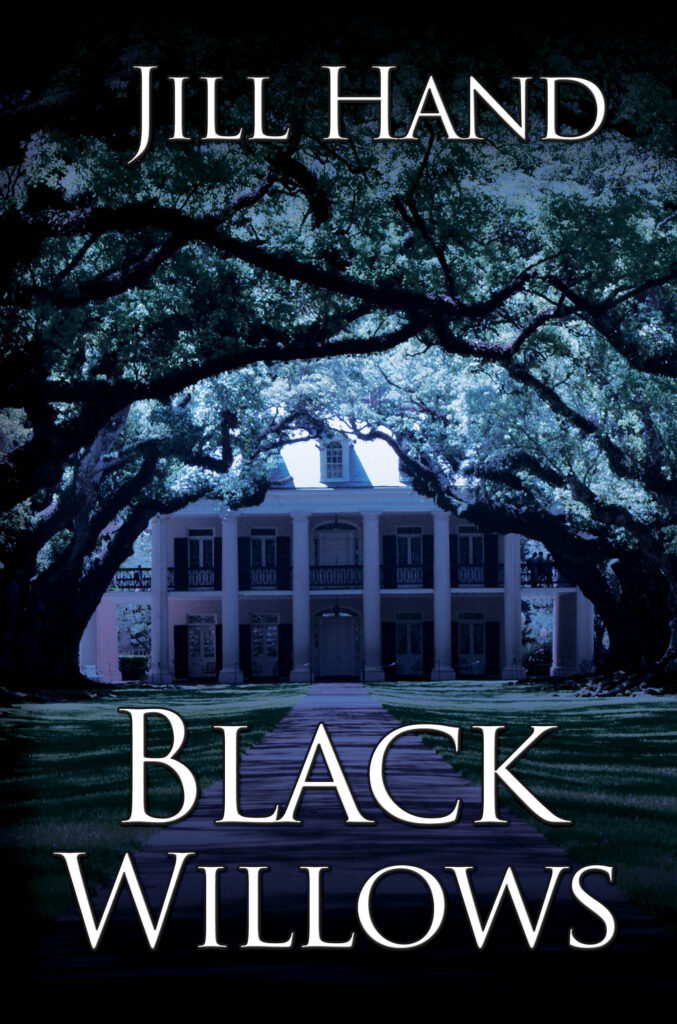 You're a born and bred (and even proud) New Jerseyite. Why write Southern Gothic?
I write about Georgia because it's a world onto itself. I thought New Jersey was weird but it can't hold a candle to Georgia. My in-laws are from there. None of the characters I write about are based on my in-laws. Honest.
Since we're spreading the writer love, who are you reading that people should know about?
I'd like to shine a spotlight on Brandon Barrows, who has a book about to be released by Black Rose Writing called Burn Me Out. It's about a mobster who's looking to change his life. Here's the link to his Goodreads page:
Where can people find your short stories and more about you?
Here's the link to my author website page: JillHandAuthor.com
Here's the link to my Amazon author page:
Here's my checking account routing number and social security number.
Just kidding.
Not to crash the party, but Johnny Lycan & the Anubis Disk is coming in November. Order now by clicking here and going to Black Rose Writing. Use the promo code: PREORDER2020 to receive a 15% discount. Amazon, Barnes and Noble, Kindle and Audible coming in November. And look to the side of the page to sign up for my newsletter.