Everyone has their thing, especially in genre fiction. I'm going to be honest, one of my least favorite groups of characters in Urban Fantasy are the Fae. Fairies, Pixies, all that stuff. That said, they are important to the world of UF like spunky female detectives and magical runes. It can't all be werewolves and ghosts and hot vampires, and if you like Irish music and culture even a little, then they are just part of the landscape. Some people get it right. John Ortega has successfully tackled the whole Faerie thing head-on in his latest novel Storm's Child.
John, tell us about you.
My love for fantasy started at a young age. To be honest I never liked reading, hated it to the point where I asked my mom to read my school assignments and give the bullet points later. Then one day I walked from a movie into borders and saw the Percy Jackson Series and it blew my mind. It was a complete change from running like hell from a book to devouring three and four a day. My mom thought I had been switched for a pod person. One thing led to another and soon I found myself reading about every mythological creature and story out there. From Greek to Norse to Celtic. Then as I got older my appetite got bigger and I would read Sci-fi, crime. Basically fantastical or magical that would catch my eye I would buy.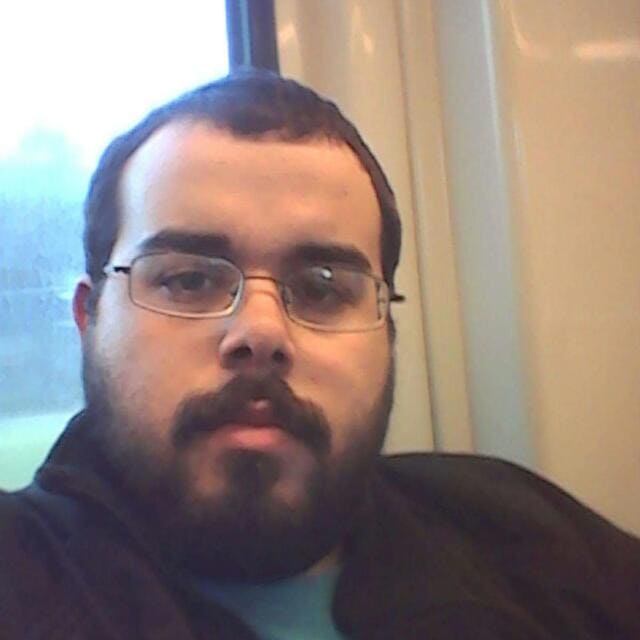 During the day I work in the customer representative department for a health insurance company and every other hour of the day I spent it either writing, reading, or looking up stuff that sparks my imagination.
What's your book (and future series) about?
Storm's Child is an urban fantasy novel where we meet Nathan, the owner of an inn for supernatural creatures in Portland, Oregon. He lives a quiet life with his dog Sabine until one of his employees is found dead under strange circumstances that prompts Nathan to do his own investigation that leads him on a collision course with the Fae. An ancient magical race that has a sordid history with Nathan and thinks he is dead. So he has to make a choice to risk exposure or let the killer go free.
Despite his troubled past, Nathan is optimistic at heart and likes to see the bright side of life but also its not above getting his hands bloody if the situation calls for. I've always been fascinated by the original version of famous fairy tales, The Grimm's Brothers, Edmund Spencer, William Shakespeare and that led me to create a fae-centric world with a characters that had intimate knowledge of the fae, what they're really like and what we humans have gotten wrong at the behest of the rulers of their race. You'd be surprised how much of our knowledge has been molded by them.
But while the fae are an integral part of the world, we see magic everywhere. I wanted to explore a rich magical community so we see mages, shifters, nature spirits and how they interacted with the world around it. Storm's Child is an urban fantasy story but it has elements of a murder mystery and a smidge of romance. So while we only explore a bit of the world as we follow Nathan in his investigation you get the sense of the larger world or worlds I should say.
Running a hotel is a great hook for a series like this since you need a good reason for all these creatures to cross paths. Where did the idea come from?
The basis of the story comes from the Irish myth of Tír na nÓg, the land of young. I was driving in my car one day and was listening to Youtube and the song Tír na nÓg by Celtic Woman came on and the story sang impacted me so much I researched the myth behind it and it's the love tragedy that this human falls in love with a fae woman and goes to the land of the fae but after years he wants to go back and his love tells him that the world has forgotten him but he insists and goes back to the mortal world where centuries had passed and he dies as time catches up to him. So I asked myself what would happen if a mortal that lived with the fae for so long escapes to the mortal world and doesn't die. What would that do to their psyche? Would they consider themselves human or something else? All those questions came to mind and the road to the story just appeared on my mind.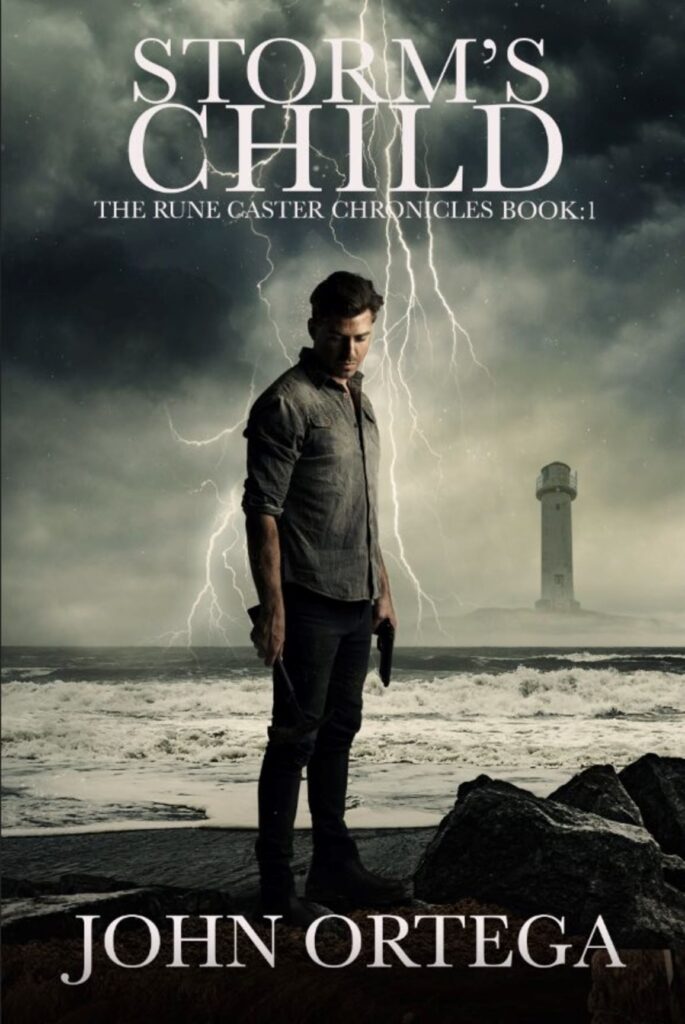 Since you weren't much of a reader as a kid you've obviously changed your ways. Who do you read that people should know about?
As I mentioned before, I started with Rick Riordan's Percy Jackson series and while I go back to him at times. I immensely enjoy Ilona Andrews (a must read for any Urban Fantasy fan) as well as Patricia Briggs, Sherrilyn Kenyon, Jeaniene Frost, Jim Butcher, Kevin Hearne, Kevin Hardman and Peter Clines.
Of course I can't leave the Bard out as well as Spencer and the Brothers Grimm whose stories I've read time and time again. 
Not to hijack the interview, but if folks love Jim Butcher, you'll probably enjoy Johnny Lycan & the Anubis Disk, which is like Dresden Files with no Fae and more teeth. (It's available for preorder now, just saying.)
Where can folks learn more about you and your work?
Storm's Child is my debut novel and you can find it on Amazon, Barnes&Noble and Kobo.
As for the easiest way to find me would be:
Johnny Lycan and the Anubis Disk is coming out November 19TH. Join my newsletter now to win a fabulous prize. Also, if you are a reviewer and want an advance e-copy of the book, drop me a line and let a brother know.