One of the things I love best about interviewing other Historical Fiction authors, is that you learn what stories obsess them, and how they view these stories through whatever personal experiences they have. Case in point, if I told you there was an Asian-American author whose previous book was a translation of  Chinese romances, would you expect their latest book to be about the Trojan War?
See what I mean?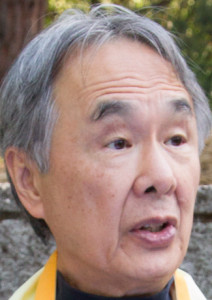 History teacher, banker, finance executive–Hock Tjoa has turned to writing for

his "third act." He published The Battle of Chibi, (if you ever saw the movie Red Cliffs, that's the story)  
selections from The Romance of the Three Kingdoms that he translated in 2010 and
Agamemnon Must Die
in 2014. He is married and lives in the foothills of the Sierra Nevada in California.
Seems to me that the definitive book on the Trojan War was done a while ago. What's this story about?
The "mother of all wars" (the Trojan War) is over. All the people of Mycenae want is peace and normalcy. But the gods have a crowded agenda for them. There will be blood and pain, even quarrels among the gods.
The royal family of Mycenae has a bloody, monstrous history. Agamemnon returns with his war trophy, the Trojan Princess Cassandra, whom he unthinkingly flaunts before his queen. After an epic sword fight in his own banquet hall, Agamemnon is killed. Cassandra has her nightmares/visions of the gory and unspeakable deeds of the House of Atreus; she is led away to be executed. Clytemnestra and her lover Aegisthus have their respective reasons, but this regicide must be avenged. Or so say the voices in Orestes' head. He must avenge his father. He must kill the regicides. He must kill his own mother.
Hmmm, no wonder so many neurotic syndromes have Greek names. There's a lot going on there. What inspired you to write this particular book? Why this story?
The story is based on the Oresteia, the sole surviving classical Greek trilogy, by Aeschylus. I was assigned (an English translation of) this book in a humanities course at college with the introduction that this was a key work, a part of the foundation of Western civilization, etc.. I did not get it (just as I did not get Moby Dick).
Over the years I have read almost every translation that has appeared, hoping for the light to go on. I decided a few years ago, to write this story myself, as I understood it and not necessarily as my professors might have wished.
Sounds like there's probably a Greek name for that kind of thinking but we'll leave that to a therapist. What's your favorite scene in the book?
Hm, every scene was difficult to write and a delight in the end, but I'll pick the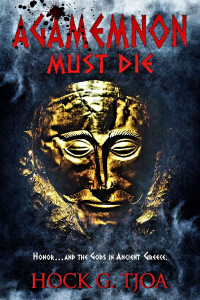 chapter that deals with Cassandra, a minor character with an unusual gift and a sad fate. It also includes portions in verse, something that I experimented with in this book.
You can find Agamemnon Must Die and Hock's other work here: