By now, it's abundantly clear from Acre's Bastard that I have a complicated relationship with organized religion. Still, any student of history knows that little else has moved the levers of power in every corner of the world like faith and people's reactions to it. Case in point:  CLR Peterson's new novel about the Renaissance, the Reformation and the line between conscience and heresy. "Lucia's Renaissance" comes from the author's own academic interest in the topic. Here's what she has to say:
What's your deal?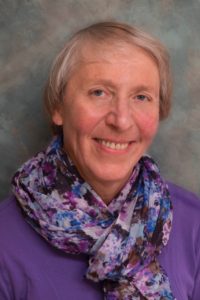 Renaissance history came to life for me during a semester of study in Italy. Then Martin Luther's bold stand against the Roman Church and its pleasure-loving Pope Leo, a classic David-versus-Goliath battle, hooked me on the Reformation. I've pursued my passion for the Renaissance/Reformation era ever since, earning a PhD in Early Modern European History at Stanford University. Research for my debut novel, Lucia's Renaissance, included reading heresy trial transcripts in Venice's State Archives.
Geeky but cool. What's Lucia's Renaissance about?
Heresy is fatal in late sixteenth-century Italy, so only a suicidal zealot would so much as whisper the name of Martin Luther. But after Luther's ideas ignite a young girl's faith, she can't set them aside, even when faced by plague, death, and the Inquisition.
What is it about that time period that is so fascinating to you?
For years, I've been intrigued by the relationship between the Italian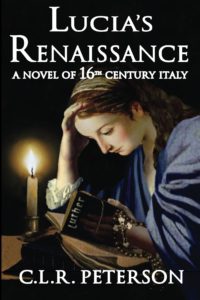 Renaissance, with its vitality, creativity, and focus on humanity, and the religious Reformation sparked by Luther.
While reading heresy trial records from this era, I found a microcosm of this Renaissance/Reformation tension. A bare-bones portrait emerged of a Renaissance-educated Italian physician so devoted to Martin Luther's ideas that for years he smuggled the reformer's writings into Italian lands, leading to three trials before the Roman Church's Inquisition. My novel fills out his family's story (using literary license when necessary) from the viewpoint of the physician's daughter, Lucia.
What's your favorite scene or event  in the book?
When Lucia unlocks a hidden drawer in her father's desk, she makes a shocking discovery: a book by Martin Luther, the arch-heretic her priest railed against. Questions flood her mind. Why was the book placed in the drawer? Does her father, a strict follower of the Church's rules, know about the book? Could he be a heretic?
Lucia must decide whether to report her find to the priest, lock the book away and pretend she never saw it, confront her father, or read the book and make her own judgment.
Where can people learn more about you and Lucia's Renaissance?
My website: clrpeterson.com
My book's Amazon link: https://www.amazon.com/dp/ B076GKJY2V
My book's Goodreads link: https://www.goodreads.com/ book/show/36339179-lucia-s- renaissance?from_search=true